Films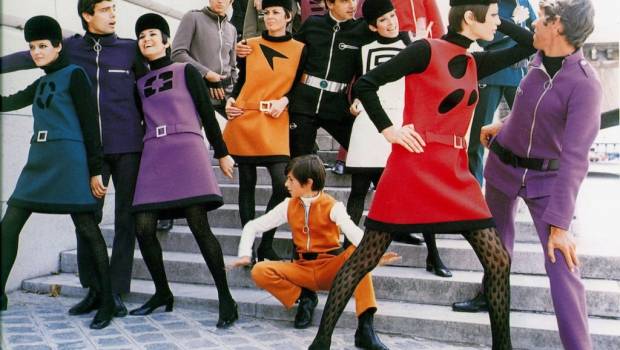 Published on July 21st, 2020 | by Natalie Salvo
House of Cardin Film Review
Summary: A vivid documentary about an innovative designer. You'll be swept away by the film's reverential air but will leave with a bunch of questions.
In recent times there has been a plethora of fashion-themed films. The latest, "House of Cardin," is an authorised biography about the Italian-French designer. While it gives us some behind-the-scenes access to this icon, the finished product still leaves many things in private, unlike the gold standard of such films, "McQueen."
This documentary is directed by real-life couple, P. David Ebersole and Todd Hughes. It is a passion project for the pair. They have collected many Cardin creations over the years and that is in addition to some great anecdotes here.
The film is a good primer to those who are unfamiliar with how forward-thinking and fresh Cardin's work is. A great career retrospective, Cardin is interviewed and features in some short soundbites. Musicians like Alice Cooper and Dione Warwick feature alongside muses: Japanese model, Hiroko Matsumoto, Sharon Stone and Naomi Campbell. While we have representatives from Vanity Fair, we often lack context around parts of this story. This is especially the case for Cardin's place around contemporaries like Christian Dior, Yves Saint Laurent, etc.
Cardin is certainly one astute businessman. He licensed his logo to many products over the years. He is a historical intuition, designing outfits worn by the likes of: The Beatles, Warwick and more. He is a vanguard in many ways, through his futuristic innovations as well as his readiness to venture into unchartered territory. Cardin would go to a place like China and design colourful outfits back when it was awash with grey designs.
This film scratches the surface with respect to the subject's private life. It is not an intimate look at his relationship but rather gives a cursory nod to his childhood in Italy and his move to France. Cardin is naturally tight-lipped about his lovers so it should come as no surprise that this film is equally as illusive on such matters.
"House of Cardin" is a colourful career retrospective about an enduring, creative and imaginative designer. The great man continues working in his late nineties and it is so inspiring that he has been so prolific. This film is not a critical one but a step-by-step journey through some ground-breaking creations, along with lots of praise from those who adore him. Audiences will be swept away by the infectious enthusiasm on display.