Blu-ray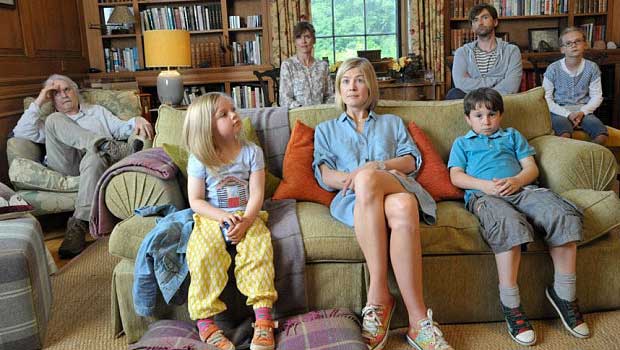 Published on June 29th, 2015 | by Natalie Salvo
What we did on our Holiday Blu-ray Review
Summary: 'What We Did On Our Holiday' will make you laugh and cry.
'What We Did On Our Holiday' will make you laugh and cry. It's a pleasant, English comedy/drama with a big heart. This is ultimately a modest film that has no airs and graces about it and it feels very authentic and accurate in its depictions of a short family vacation.
The film is written and directed by Andy Hamilton and Guy Jenkin, who are the same team behind the television series, 'Outnumbered'. In many ways the film is similar to the series because it shows a family with three children in what appears to be everyday life. Here, the little ones negotiate love, loss and traffic jams while the adults participate in family feuds, sibling rivalry and arguments with each other.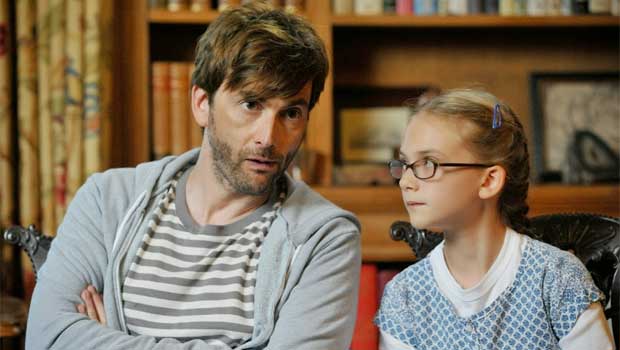 The film stars comedian, Billy Connolly as Gordie, an ailing, 75 year-old grandfather who is fighting terminal cancer. To mark his big birthday milestone his children and their families are making a special trip for a big party in Scotland. David Tennant stars as Gordie's son, Doug and the father of the three children (played by Emilia Jones, Bobby Smalldridge and Harriet Turnbull). Doug was married to Abi (Rosamund Pike ('Gone Girl') but the couple have separated and are trying to keep the news from Gordie (in his dying months) and their kids.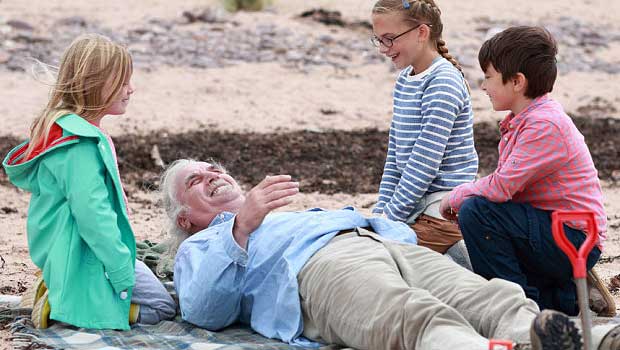 Doug and Abi aren't the only adults hiding secrets from the others. Doug's brother Gavin is trying to keep his bitter and tense rivalry with his sibling under wraps while his wife battles depression. Gordie meanwhile, has difficulties discussing his health issues. This all comes to a head eventually.
The film is filled with excellent performances all round. Connelly is perfect for the part as the cheeky and irreverent grandfather who offers up wise and insightful moments as well as being hilarious. It is rough, especially when you consider Connelly's recent Parkinson's diagnosis. The children are also fabulous, not least because their dialogue was improvised in part, but still remains quite clever and fun.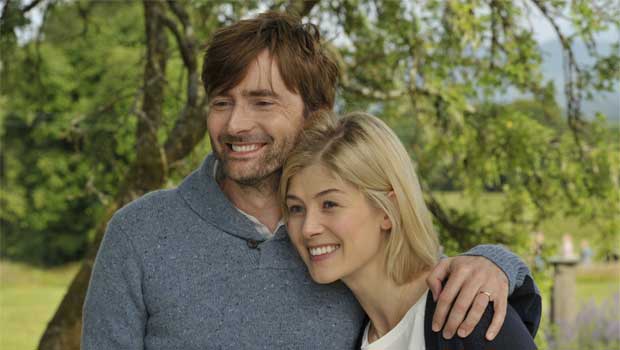 This film offers up some unexpected events and at one point goes off on a rather strange and dark tangent. But that said, it still remains quite a funny and sentimental piece overall. At the end of the day, this particular holiday is a quirky one that is sweet, uplifting and thoroughly enjoyable.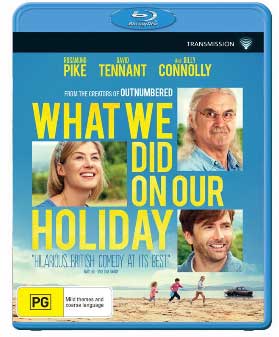 Blu-ray Details
Director – Andy Hamilton & Guy Jenkin
Actors – Rosamund Pike/David Tennant/Billy Connolly/Ben Miller
Film Genre – Comedy
Label – Transmission Films
Audio – English (DTS-HD 5.1)
Aspect Ratio – 1.85:1
Region Coding – B (Blu-Ray)
TV Standard – PAL
Rating – PG
Year of Release – 2014
Primary Format – Movies/TV – Blu-Ray