XBox One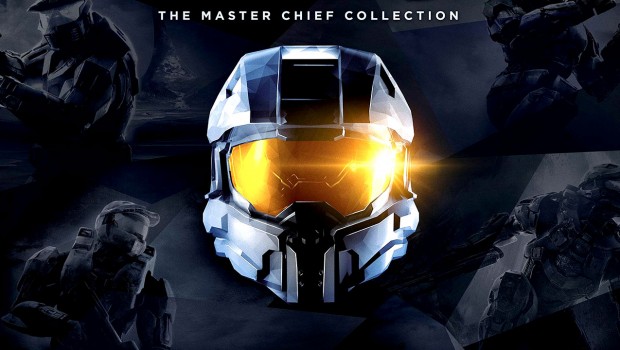 Published on November 16th, 2014 | by Admin
Halo the Master Chief Collection Review
Summary: Halo the Master Chief Collection is the definitive version of this amazing series that plays and looks amazingly on the XBox One
Halo the Master Chief Collection
Format – Xbox One
Game Genre – Shooter
Rating – MA15+
Game Developer – 343 Industries
Game Publisher – Microsoft Studios
It's a good time to be an XBox One owner, especially if you're a Halo fan because Microsoft Studios have just released the definitive Halo collection that features the entire adventures of the legendary Master Chief. However the biggest catch for Halo fans is that players have access to the Halo 5 Guardians Beta which allows them to experience a taste of the latest Halo game before it's released next year. Of course, being a huge Halo fan, it's very hard not to go back and play the original games on the XBox One that includes Halo Combat Evolved Anniversary, Halo 2 Anniversary, Halo 3 and Halo 4. That's over 40 hours of gameplay without the multiplayer component or access to the Beta in December! Wow!
More importantly, all the games play exceptionally well on the XBox One which runs at a very smooth 60 frames per second. Sure, Halo 1 and 2 are a little dated in terms of gameplay but these two games helped define modern first person shooters in the console world. However the most difficult aspect about Halo the Master Chief Collection is where you start because this game is epic in every sense. Once installed on your XBox One, you are really spoilt for choice. This collection even comes with Halo Nightfall the Digital Series so yes, you are really spoilt for choice when it comes to accessing the diverse career of Master Chief.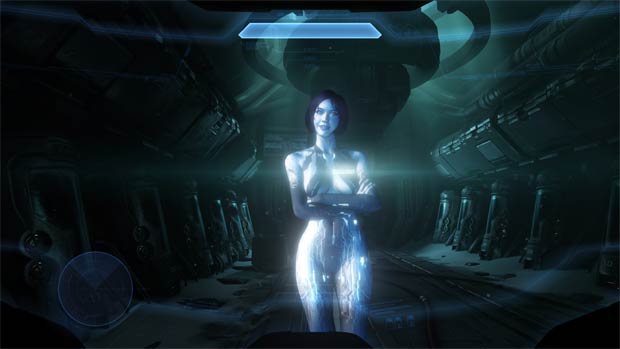 Then you have the multiplayer component which lets you play all the games cooperatively and then up to 16 players for multiplayer fun on all versions of the game. Add in all the multiplayer maps from all the Halo games (106 to be precise), including the PC and you're in a whole universe of Master Chief goodness from the onset. And yes, I'm trying to contain my excitement while I write this review because as mentioned I'm a huge Halo fan and to collect all this Halo love into one collection is a big task but the developers have truly succeeded in making this the ultimate collection.
So let's start where it all began, Halo… In the series, players control Spartan 117 (aka Master Chief) who is a super soldier and a war hero due to his amazing exploits who teams up with the beautiful AI construct called Cortana and when the dreaded Covenant attack humanity, the entire future of mankind is in the hands of Master Chief.  Halo 2 also saw the introduction of a new playable character called the Arbiter which really sent shockwaves through the gaming community. With this collection, Halo 2 contains some truly jaw dropping cinematics thanks to Blur Studios who have created some great pre-rendered movies to replace the in-game cinematics. It's just eye-candy!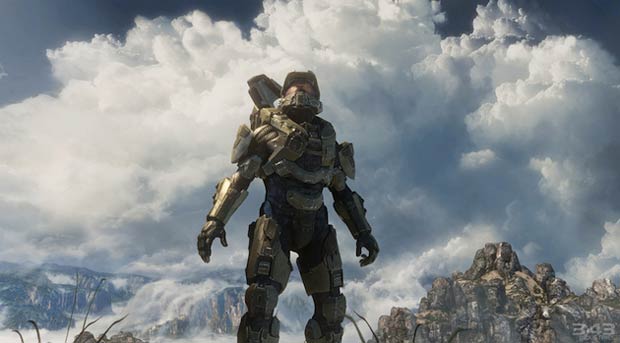 However as you explore the series (Halo 2 to 4), you soon discover that there is an ancient evil behind all this destruction and mayhem. Sure it may sound clichéd but the developers have truly created a very immersive story that makes this franchise one of the best first person shooter narratives to date. Needless to say, you actually care for all the main characters in the Halo series which is why this game had me hook, line and sinker in this dramatic space opera.
The controls are also well mapped on the XBox One controller and I must admit that even though Halo feels a little clunky in terms of its mechanics, it's still an amazing interactive world on this console. With that said, the controls all feel the same on all four games, very sturdy with subtle tweaks along the way and thankfully vehicle control improved considerably since the original Halo. Level design on all four Halo games is probably one of the best ever in a first person shooter and thankfully the developers have still allowed players to duel-wield their weapons in this game that is even more awesome in the multiplayer mode. Some people were not a fan of this from Halo 2.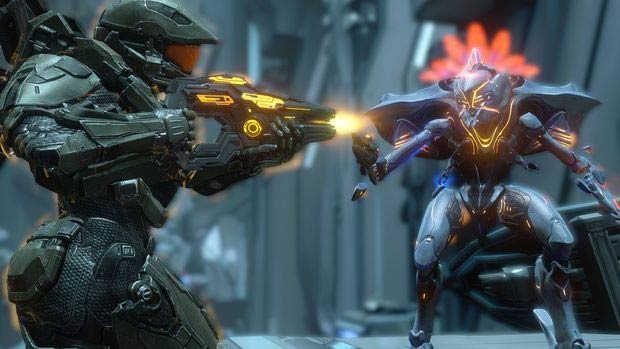 Also with the single-player or cooperative modes, you can start each game from the start or access playlists that focus on the main missions from each game and even combinations from all four games which is ideal for those gamers short on time. Given that many people have probably played these games before, it's a great a little feature but besides, seeing the games run on 1080p on the XBox One with 60 frames per seconds was more than an incentive for me to play the games all again, especially with all the epic storylines from this amazing franchise. Another cool thing about these playlists is that 343 Studios unlock all the missions of the entire series from the start of the game which allows you to play your favourites whenever you want. You can even play just the vehicle missions from the entire series as well plus there's plenty of other playlists available that really fine-tune the entire Halo experience.
Halo Combat Evolved Anniversary Edition was of course where the franchise all started and looks even better on the XBox One opposed to the remastered version on the XBox 360. Graphically, the game looks more three dimensional thanks to its high resolution textures as it is not as flat as the original. With that said, you can still swap back to the original graphics that really makes you appreciate the remastered version(s) even more. Amazingly enough even with the slightly dated gameplay, it still holds up extremely well in 2014, considering that this game is over 13 years old.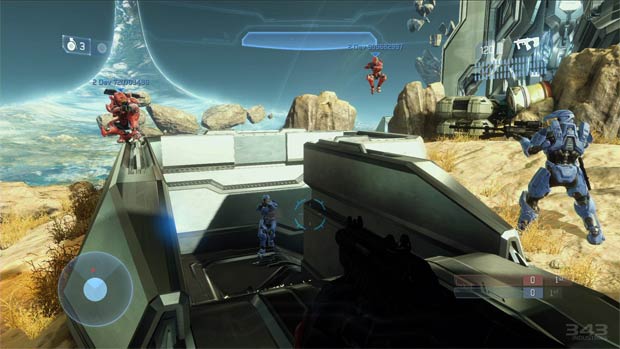 Halo 2 is definitely one of the stand-out games on this collection, especially with its remastered version that once again supports 1080p and 60 frames per second on the Xbox One. It's also the first of the Halo games that took multiplayer to a whole new level plus the inclusion of dual-wielding. Halo 3 or as some fans have dubbed it, Halo 2.5, is probably the least popular game from the series and actually feels like an add-on opposed to a full blown game. Needless to say, it still looks good on the XBox One but is probably the weakest game of this collection. Then you have Halo 4 that on the XBox One looks like a next-gen game due to the amazing graphics, especially at 1080p with 60 frames per second. For me, Halo 4 had the best storyline which also launched the next saga of the Halo series which follows in Halo Guardians.
In terms of multiplayer, once again you are spoilt for choice… with over 106 maps and some great graphically revamped maps that look gorgeous, Halo gave XBox and XBox 360 owners everything they needed for some great online fun. Add in deathmatch, team deammatch, king of the hill and capture the flag plus a hoard mode and this series has been designed for multiplayer madness. Needless to say and after a 20GB patch to enable multiplayer, this is where the ongoing fun of this series is to be found.
Playing this game again on the XBox One is like going home again but somehow this home has been revamped thanks to winning the lottery. Sure, games like Call of Duty Advanced Warfare may be superior in terms of gameplay but Halo provides a very flawless and more entertaining experience that harkens back to a simpler time of gaming. There were also some issues with matchmaking on release but thankfully 343 Industries have rectified most of these issues.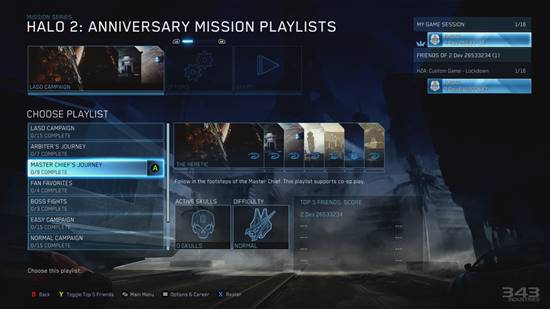 Graphics and Audio
Although I've touched upon the graphics of this collection, Halo 2 and Halo 4 are probably the two games that standout the most. Seeing Halo 2 run at 1080p at 60 frames per second with exceptional new texture details is like playing a new game again but deep down, your memories come out and add a sense of familiarity. As to Halo 4 on the XBox 360, it was almost next-gen when it was released but once again the frame rate and 1080p graphics just blows you away.
And then you have the music of the Halo series which is just as majestic as Star Wars and really sets the scene of things to come. Weapons also sound more realistic and my only gripe with the audio is that some of the voice acting is a little clichéd and over the top at times, especially hearing the marines die. The menu system of the game is quite professional and very well in terms of its layout. I also loved the inclusion of the live action content via the Halo channel for even more Halo lore.
Final Thoughts?
The Master Chief Collection successfully brings the Halo franchise to the XBox One and with Halo 5 just around the corner, this is the perfect compendium to replay the entire series on this amazing console. More importantly, The Master Chief Collection retails for around $79AUD (November 2014) which is true value for money and given the amount of content from both single-player to multiplayer, it's really hard to find a place to start.
Add in the flawless graphics that runs at 60 frames per second, exciting gameplay and the beautiful revamped sound effects and music and The Master Chief Collection is like a piece of interactive art on the XBox One that I would highly recommend to everyone. It's also the perfect place to jump on board the series for new comers as well, given the amount of content.
Highly Recommended!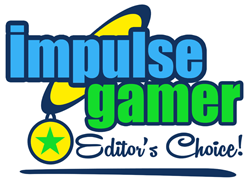 Key Features
• The Complete Master Chief Story – Honoring the iconic hero and his epic journey, The Master Chief's entire story is brought together as The Master Chief Collection. Halo: Combat Evolved Anniversary, Halo 2: Anniversary, Halo 3, and Halo 4 are all included with Xbox One visual fidelity, 60fps, a total of 45 campaign missions plus more than 100 multiplayer (including the original Halo Combat Evolved maps) and Spartan Ops maps. Along with new prologue and epilogue cut scenes foreshadowing Halo 5: Guardians, this is the collection Halo fans have been waiting for, all on Xbox One.*
• Halo 2: Anniversary – Celebrating the 10 year Anniversary, the iconic fan favorite returns. Featuring a fully re-mastered campaign with "Classic Mode" allowing you to instantly switch between the re-mastered game and the original game from 2004. Uncover new Halo 5: Guardians story elements in hidden terminal videos and utilize all new skulls to experience the campaign in a whole new way. All 23 original multiplayer maps are also included just as fans remember them, plus 6 completely re-imagined maps. Play the game that defined online multiplayer on consoles and get ready for the next Halo chapter.
• Master Menu – Seamlessly navigate The Master Chief's story using the all-new Master Menu. Play all four completely unlocked campaigns, beginning to end, or jump around as you choose. Enjoy cross title themed campaign playlists created by the games' designers for new fun and challenging experiences. Easily find and play your favorite multiplayer game types from over 100 multiplayer and Spartan Ops maps. It's everything Halo, on your terms, simplified.
• New Halo: Nightfall Live Action Digital Series – A strange and treacherous world exposes elite UNSC operatives to a much deeper danger in this live action series from 343 Industries and Scott Free Productions. Executive-produced by Ridley Scott and Scott Free TV President, David Zucker and directed by Sergio Mimica-Gezzan ("Battlestar Galactica" "Pillars of the Earth," "Heroes"), Halo: Nightfall is an exciting new story for Halo fans and fresh audiences alike.
• Halo 5: Guardians Multiplayer Beta – Be among the first to experience a new generation of Halo multiplayer in the Halo 5: Guardians Beta. Gear up for the Guardians beta by unlocking exclusive content in The Master Chief Collection and Halo: Nightfall. These exclusive items will carry over into Halo 5: Guardians.