Xbox One X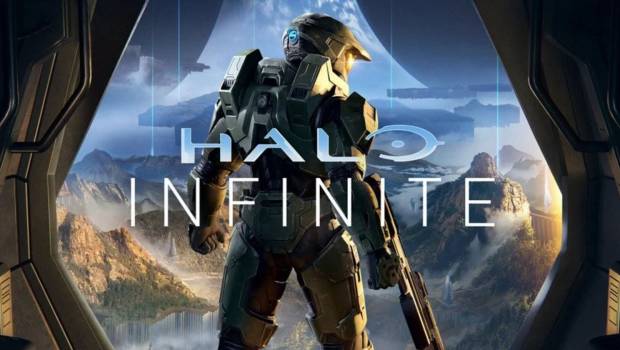 Published on July 18th, 2022 | by Adrian Gunning
Halo Infinite Co-Op Beta Available Now
In case you missed it, the Halo Infinite Campaign Network Co-op Beta is live now! We're excited for players to be able to jump into Halo Infinite's campaign with up to three friends and experience the Master Chief's fight against the Banished together.
The Beta will run from July 15 – August 1 and be available to play at any point throughout this window. The Beta is available to players on Xbox who are registered for the Xbox Insider Program, and players on Steam who were registered for the Halo Insider Program by July 11. While players on Xbox are able to gain access to the Beta throughout its duration by signing up for the Xbox Insider Program and downloading the build, we are unable to add additional players on Steam. Head to Halo Waypoint as a hub for all things on the Beta.
To download on Xbox, please follow the instructions below. To download on Steam, if you are eligible you will have received an invitation to join at the email address associated with your Halo Insider profile, or you can check you Halo Insider profile on Halo Waypoint.
Navigate to the Xbox Insider Hub in the "apps" tab under "Games and Apps" on the Xbox dashboard. If you do not have it downloaded you can search for the Xbox Insider Hub in the Store, or follow the instructions here if you need to register.
From the Insider Hub, navigate to the "Previews" tab on the left side of the screen.
Once there, navigate to the "Halo Infinite – Insider" page, where you will be prompted to join.
Upon joining, you will be sent to the Store page for the build where you will be able to download.
Once downloaded, the build will be available to play from the Home page or your "Games" tab under "Games and Apps." If you are told you need an update, completely power down your Xbox and reboot – the update should be available once you restart.
Please note that the Halo Infinite Campaign Co-op beta will feature an in-development gameplay build that is not necessarily representative of the final experience and is subject to change over time. This Beta is critical for allowing 343 to test network coop at scale with a large concurrent player count, so we expect some level of instability and crashes throughout the duration.
While you are welcome to write about, stream and capture content from the Beta, we hope you'll keep these considerations in mind as you are creating your coverage. Please see below for additional details regarding coverage:
Embargo: There is no coverage embargo for the Campaign Co-op beta, allowing you to publish coverage of your experience across written and video editorial, gameplay streams, VOD and Podcasts.

However, given the in-progress state of the content you will play, we ask that you please refrain from publishing "review-in-progress" or similar coverage of your experience.

Streaming and VOD: You are free to stream and create VOD content for the Campaign Co-op beta without restrictions.
Troubleshooting: If you run into issues accessing the beta, please reach out to your PR representative.
Additional Opportunities:

As an FYI, there are no plans for a formal preview beat around Campaign Co-op ahead of launch.
Please see last month's Halo Waypoint blog for full details of the Beta and content, and keep an eye on @Halo and @HaloSupport for the latest updates. If you encounter any issues in-game, please click here to file a ticket so that our team can investigate.