XBox One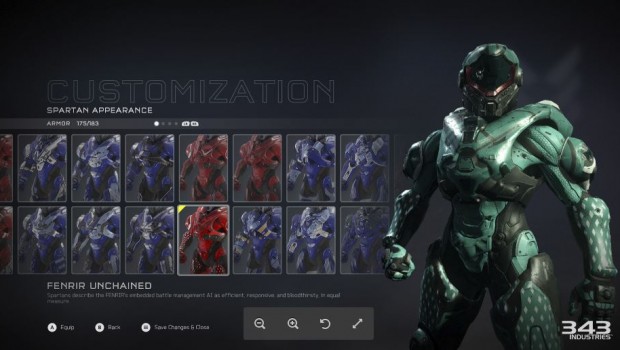 Published on November 1st, 2015 | by Tony Smith
Halo 5 Guardians Review
Summary: Halo 5 Guardians is a great taste of things to come as this franchise successfully moves to the Xbox One
Halo 5 Guardians is one of the most anticipated titles of 2015 for the Xbox One and its developers 343 Industries really throw some curve balls at the fan in this latest game. Needless to say, some of these changes and improvements will cause debate in the Halo community but more importantly and at its core, it feels like a Halo game and for us, that's what really matters. However where Halo 5 Guardians may divide the community is that this title isn't really a Master Chief game because you get to play two different teams, one being the Blue Team with our hero and the other Team Osiris who are not as experienced.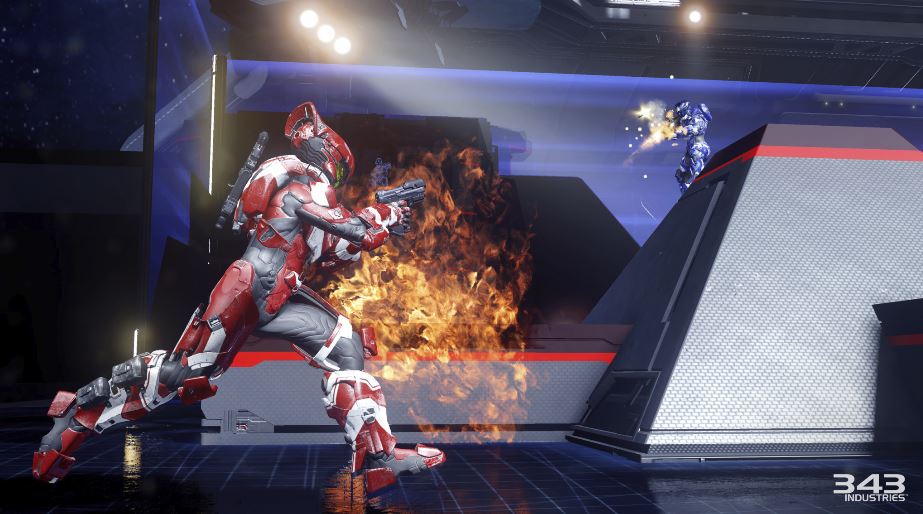 Another aspect to the story is that authors have tried and have succeeded in humanising the characters of the Halo universe and without spoiling the story, there's a great rift between two teams and it's good to see how the different personalities play this out. Fans of this series will also get additional insights into the history of this universe and if you have never played a Halo title before, you may be a little out of your depth because a sense of history is needed to put all the pieces together. On that note, even I was a little confused at times but even so and as a Halo fan, it was good to be back in this colourfully and dangerous universe. So from your UNSC base to the Elite homeworld, Halo 5 Guardians is a true space opera that does boast a very strong gaming engine on the Xbox One.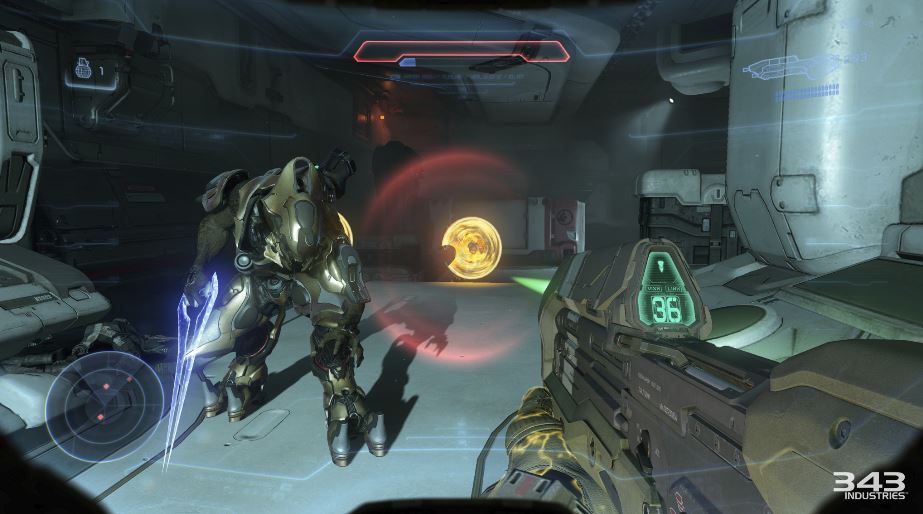 Obviously the game is a first person shooter but it was also the title that made this genre popular thanks to the original game way back on the original Xbox Console. Furthermore, there have also been some subtle changes to the gameplay like controller changes but thankfully these can be changed to mimic the classic Halo controller configuration. More importantly while you're playing Halo 5, it feels like a Halo game and as a fan on the franchise, it's like coming home again with its very sturdy gaming. The developers have introduced this almost Thor-like move called the ground pound that basically lets you slam the ground from a height in order to cause havoc and damage to your unsuspecting enemies.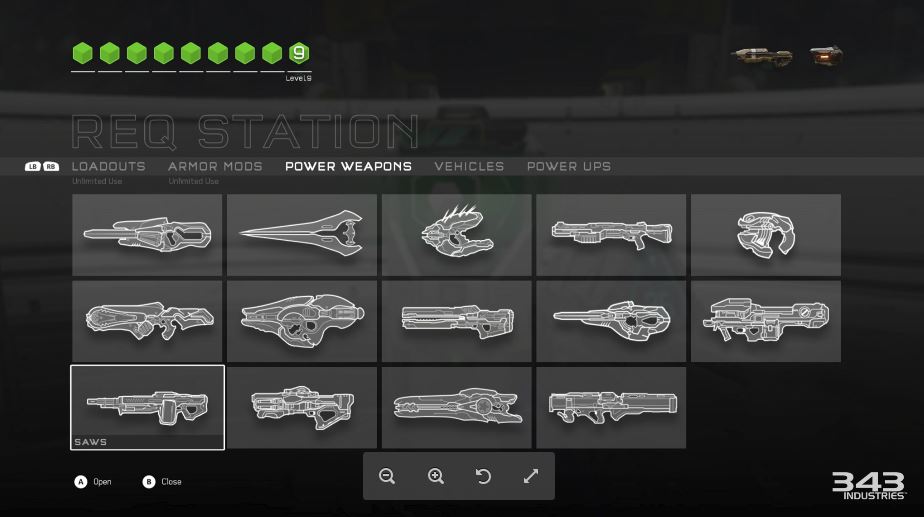 You just need the hammer of Thor apart from your UNSC supplied weaponry… so maybe you're more like Captain America then! Another new twist to the combat is that every weapon now supports a zoom function and does give you more strategies while in the combat zone which for me, worked well. As a Spartan you're also faster and stronger which is needed when taking on the various aliens of the Halo universe that you encounter while you smash them to kingdom come. In single-player, the game does allow you to give basic orders to your Spartans, however like most games, they are relatively useless but they do serve as excellent medics but you need to ask them for help before being healed which is a little strange. Then again, if you play four player co-op, it really makes the game more natural and your teammates are much more useful.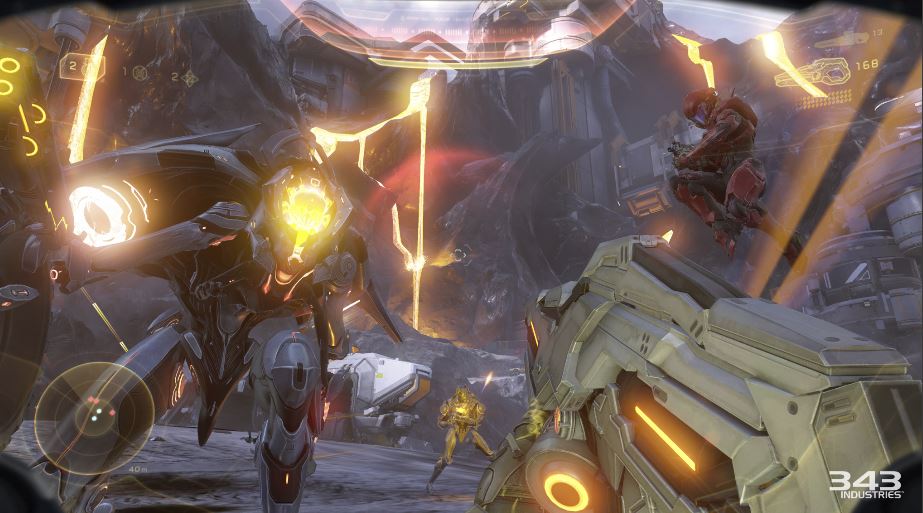 The Halo franchise has always been about multiplayer and this current instalment is no exception to the rule with some truly engaging environments and of course entertaining gameplay modes that makes this quite a fast paced online experience. However one thing is missing from this instalment of Halo and that's split screen multiplayer which I'm sure some people will miss. Although I've rarely played this mode with the onset of high-speed internet, it is a shame that it is gone, however the developers have stated by removing this, it allowed the game to run at a silky 60 frames per second which in my books is a small price to pay for this luxury.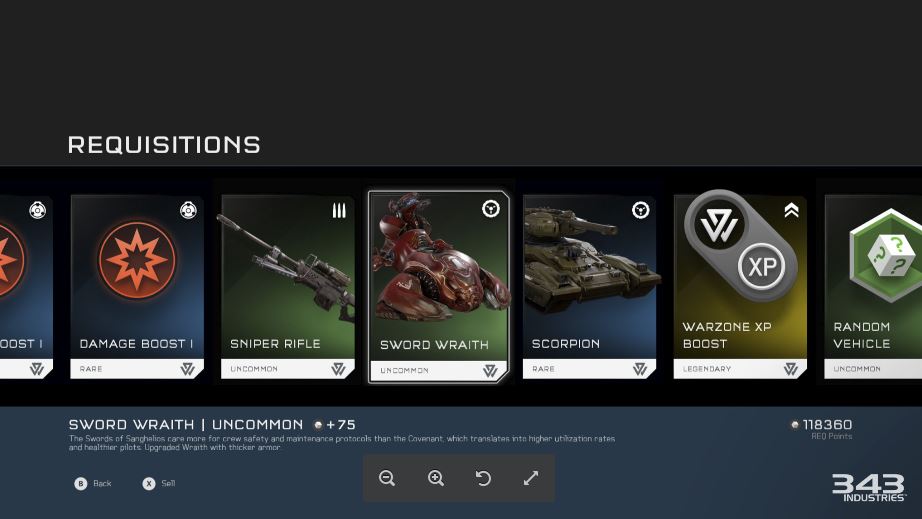 Needless to say as Halo has always been linked to multiplayer, Halo 5 does a great job at giving gamers a very good online experience with traditional modes such as Capture the Flag and Slayer to the awesomely entertaining Warzone that gives the player some massive maps with quite a few objectives that teams must engage in. It even supports AI bosses and of course vehicles and it's quite easy to get lost in this mode, especially with the variety of maps and interactivity from the environment, not to mention 24 players! Add in a levelling system plus the ability to purchase additional bonuses while playing like vehicles and Halo 5 multiplayer is definitely the heart of this game. The campaign is good but multiplayer is where the longevity will be found.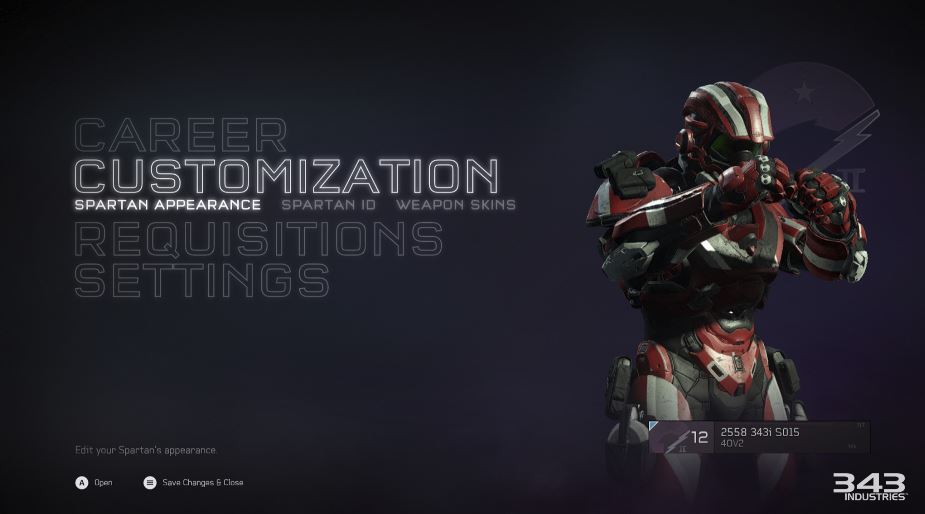 Graphics/Audio
Graphically Halo 5 is a gorgeous looking game on the Xbox One and developers 343 Industries have done a remarkable job on this console as they create this amazing interactive and lifelike universe. Cinemas help progress the story and seeing the Spartans in action is like watching ninjas jump into action with their spectacular battle introductions. As mentioned, the game also runs at an eye popping 60 frames per second that makes this the smoothest Halo game to date, besides the remastered edition for this console. I also really enjoyed the Halo 5 soundtrack plus all the sound effects and subtle noises in the background which make this game quite engaging. Voice acting is also quite professional but it did seem a little flat at times and even starred the excellent Nathan Fillion whose appearance is also used on one of the characters. All in all, Halo 5 Guardians is a very good looking and sounding game on the Xbox One.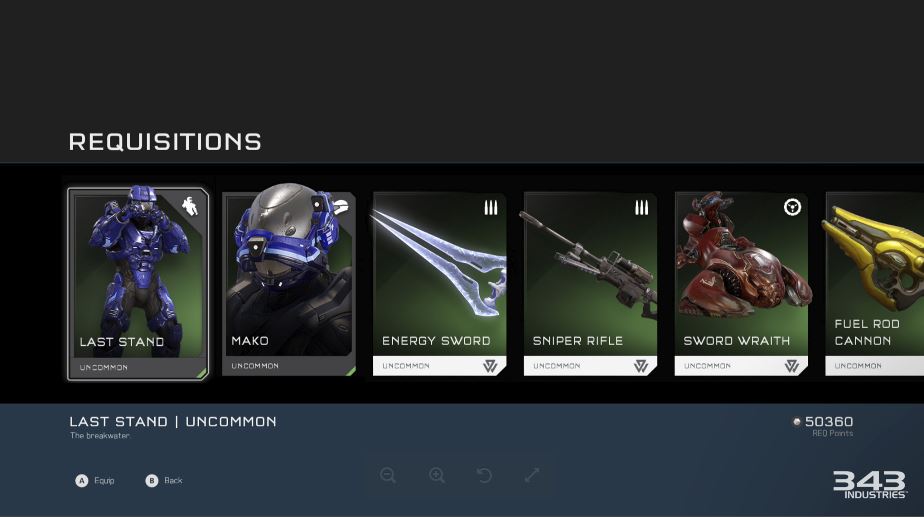 Final Thoughts?
There are some changes to the Halo franchise in terms of gameplay but overall 343 Industries have done a decent job to the series through its slight tweaks to gameplay. Sure, the campaign mode is a little dry but nonetheless I still enjoyed it and really wanted more Master Chief areas. For lovers of multiplayer, Halo 5 Guardians offers its best incarnation to date, particularly with Warzone that gives players a great challenge while they try to become the best Spartan there is. In the end, Halo 5 Guardians is a great start on the Xbox One that boasts decent gameplay, amazing graphics and audio to really immerse you into this futuristic warzone.
Game Details

Primary Format – Games – Xbox One
Game Genre – Shooter
Rating – M
Game Developer – 343 Industries
Game Publisher – Microsoft Studios
Bonus Screenshots