PS4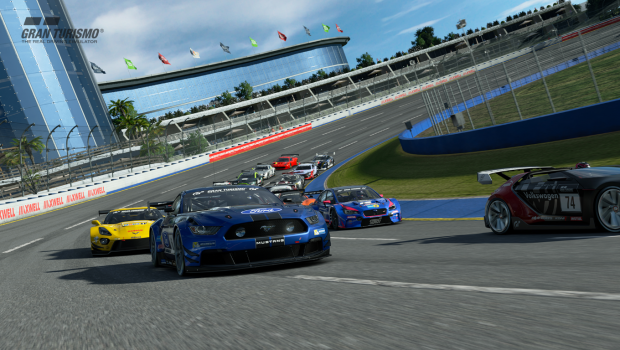 Published on October 26th, 2017 | by James Wright
Gran Turismo Sport Review
Summary: Gran Turismo Sport provides a limited off-line experience but some excellent online opportunities!
The Gran Turismo series has held the torch of one of the best racing simulators on the PlayStation range of consoles for a very long time and just like bumps on the road, the series has had its ups and downs. Thankfully Gran Turismo is back on track as developers Polyphony Digital deliver a very grounded racing experience with some of the worlds best cars, including new tracks such as the Nothern Isle Speedway and more sturdy gaming mechanics built for the PlayStation 4.
Add a very clever online advanced matchmaking system and this allows you to tailor your racing journey and more importantly, gamers can now engage in the FIA (Federation Internationale de l'Automobil) which adds another tier of realism to GT Sport. The FIA online component boasts two modes, the National Cup as gamers represent their country to the Manufacturers Cup where players can choose their favourite manufacturer. So in essence, it's a ranking system as you make your way through the season and daily challenges. With that said, GT Sport is an online game and this title only offers a small slice of offline fun.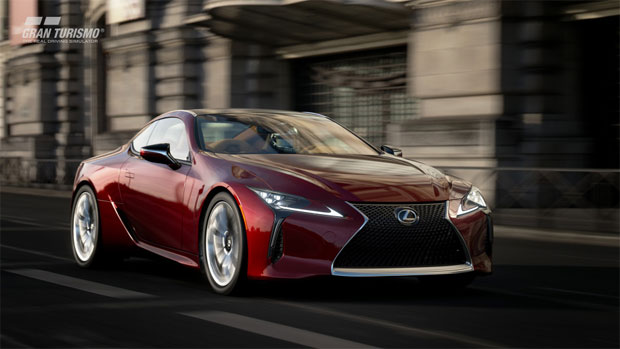 However the last time gamers saw a Gran Turismo game was way back in 2013 and it's good that Polyphony Digital have added a plethora of new additions to the franchise with the series taking more an online focus with up to 24 players. With that said, you do need to invest some time into GT Sport such as daily challenges online which rotate quite regularly to help progress your career with some very fair matchmaking.
If you're new to Gran Turismo, the game does throw you in the deep end but it should take you no time in mastering the control mechanisms which allows for the traditional DualShock controller or a wheel which transcends the experience into a much more realistic one. Given that, the controls work extremely well with the DualShock controller as it delivers a very fun simulator experience on the PlayStation 4.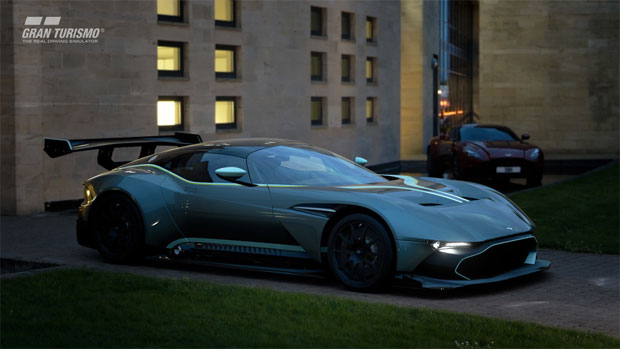 Other elements to help newcomers is the Driver's School and the Circuit Experience which supports the gamer on mastering the controls and navigating the tracks. There are also in-game assists such as lines to take around corners and when to brake which all support new players to the franchise and can be tweaked. The AI in the game are a little on the easy side which is why online play a far superior experience because unlike an algorithm, real-players are more unpredictable and will take unexpected risks.
However if you want something a little more less strategic (and offline), the arcade mode is your answer which allows you to create your own races and it even supports 2-player split screen. Another feature of single-player is the Mission Challenge which are basically set events and challenges that you must complete. This mode reminds me of the old Gran Turismo where you need to get your licenses to progress through the game. The single-player options are a nice diversion but online is where the fun is found.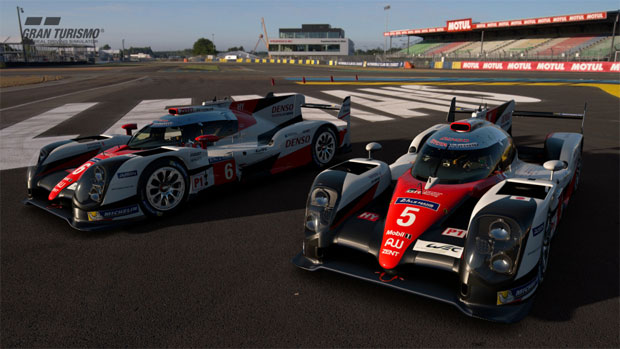 GT Sport boasts around 17 different locations, including real-world tracks such as Nürburgring, Suzuka and for Australians, Bathurst plus 40 tracks. For cars, there's just over 160 with a plethora of real-world manufacturers like Alfa Romeo, Ferrari and Nissan. Each manufacturer has a handful of cars under them such as Lexus with five cars, including their RC F GT3 prototype. Add in concept cars and even cars from different eras and there's plenty for the gamer to choose but more importantly, each car does handle slightly and sometimes completely differently. It's like comparing Mazda's to McLaren!
Those who own a PSVR will be pleased to find a VR mode which made me feel like I was in one of these high performance GT cars. Although the graphical detail is reduced, particularly the background, it's still a fun mode because it's quite a surreal atmosphere and when you add a headset, wow… what an experience. Needless to say, it's still a mighty fun way to race around but just be wary, that this mode is only 1 on 1. Another interesting element of GT Sport is the livery which allows you to fine-tune the appearance of your car and even your driver's helmet and suit. Finally the photo mode puts you in the 'role' of a photographer as you can take some great car magazine inspired shots.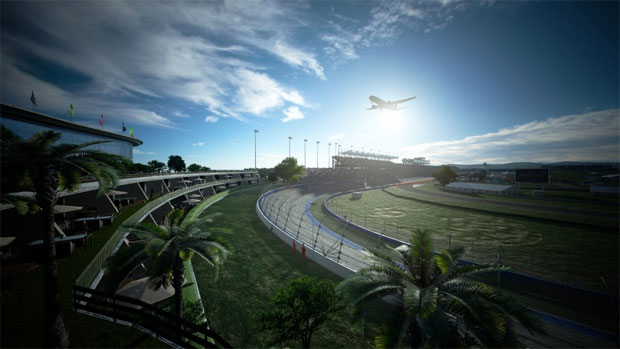 Graphics & Audio
Graphically GT Sport is a visual delight on the PlayStation 4 which boasts exceptional car models, realistic effects and some lush backgrounds. A cliched term in gaming (we'll use it anyway) but you could be forgiven in thinking that you are watching real-world racing on your Full HD TV. However developers Polyphony up the ante when it comes to their PS4 Pro version with stunning 4K HDR graphics that makes the entire game a visual treat and is nothing short of mindblowing, not to mention 60 frames per second. Supporting the graphics of GT Sport is the realistic audio with all the sounds of racing from the power engines to the sickening crashes that must be heard through a surround sound system to truly maximise the audio.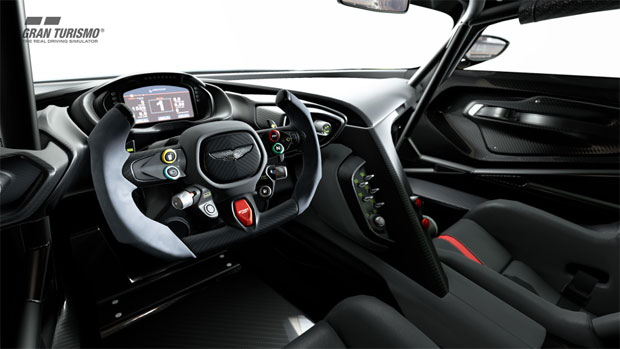 Final Thoughts?
In conclusion, Gran Turismo Sport is one of the best GT experiences on any Playstation console, however it does have limited content compared to its competitors such as Project Cars and Forza on the Xbox One. Graphically, it's a thoroughly impressive game, especially with 4K HDR and then you have the option of VR which gives you a very immersive experience but more would have been nice, especially more content for offline. Needless to say, the developers have pushed for online which may  turn some players away but if you're looking for a total online experience, GT Sport definitely delivers on that scale and offers a very simulated racing game from start to finish… just be warned that you need to put in the hours.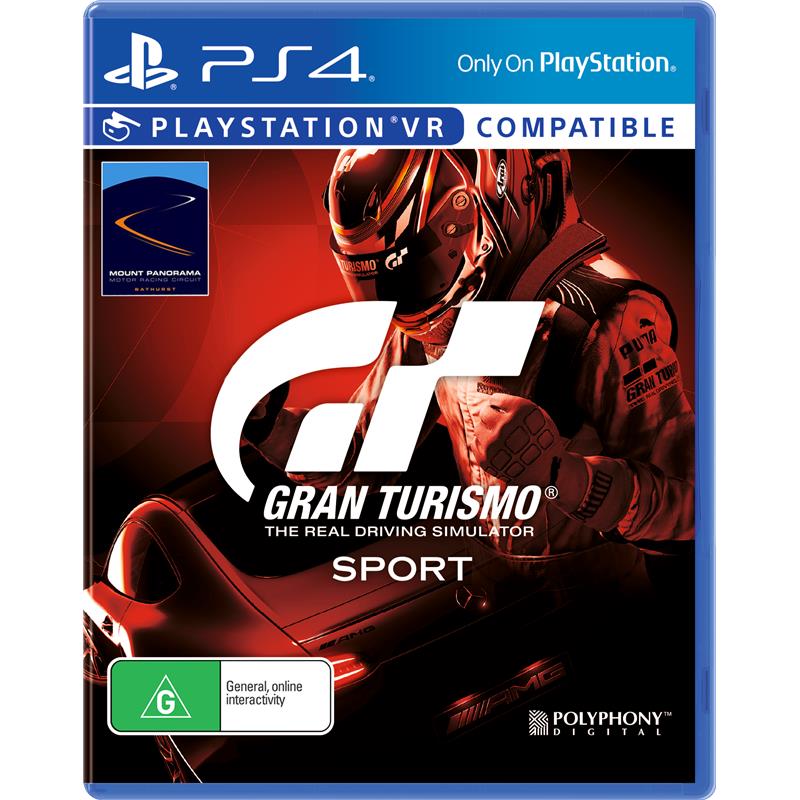 Game Details
Primary Format – Games – Playstation 4
Game Genre – Racing
Rating – G
Consumer Advice – General, online interactivity
Game Developer – Polyphony Digital
Game Publisher – Sony Interactive Entertainment