PS5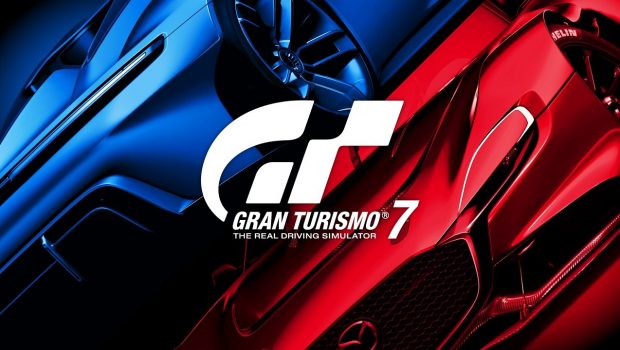 Published on March 3rd, 2022 | by Paul Stuart
Gran Turismo 7 PS5 Review
Summary: The most beautiful Gran Turismo to date, GT7 is a gorgeous homage to GT's 25 years. It is not, however, the promised driving sim it espouses.
Amazing to fathom, it's been almost a decade since 'Gran Turismo 6,' (GT6)…but here we are. (For those focused on the literal, I don't consider 2017's ill-fated 'Gran Turismo Sport' (GTS) a legitimate Gran Turismo title, a buggy and awkward force-fit with emphasis on monotonous driving tasks versus racing acumen.)
Gran Turismo 7 (GT7) is a thankful return to Gran Turismo PlayStation roots, but – in wanting to be utmost authentic – results in an homage to the series writ large (proudly 25 years old) versus a promised driving simulator.
Believe the hype: GT7 looks stellar on the PS5, down to the gorgeous car interior/exteriors, likewise Scapes mode which sends favorite cars through iconic cities across the globe. 4K Ray tracing is jaw dropping, as is the new emphasis on meteorologic accurate weather conditions and impacted road surfaces. Related, GT7 menus are the best they've been in the series, backed by a fantastic user interface/experience a sheer joy to interact with. Plus, I totally dig the popup window of car make, model and year when a vehicle passed in a race.
GT7 introduces a few welcome additions to the series, to include NPCs within game modes, likewise a Café featuring 'menu books' of missions focused on vehicle genre. Moreover, Music Rally mode places drivers on timed courses set to an array of catchy tunes, where completing checkpoints increases racing time available. Race ends when song does, with the goal to complete as much distance before final beat. Unfortunately for Music Rally, first exposure is being forced to exclusively play this mode for over 30 minutes as the main game installed.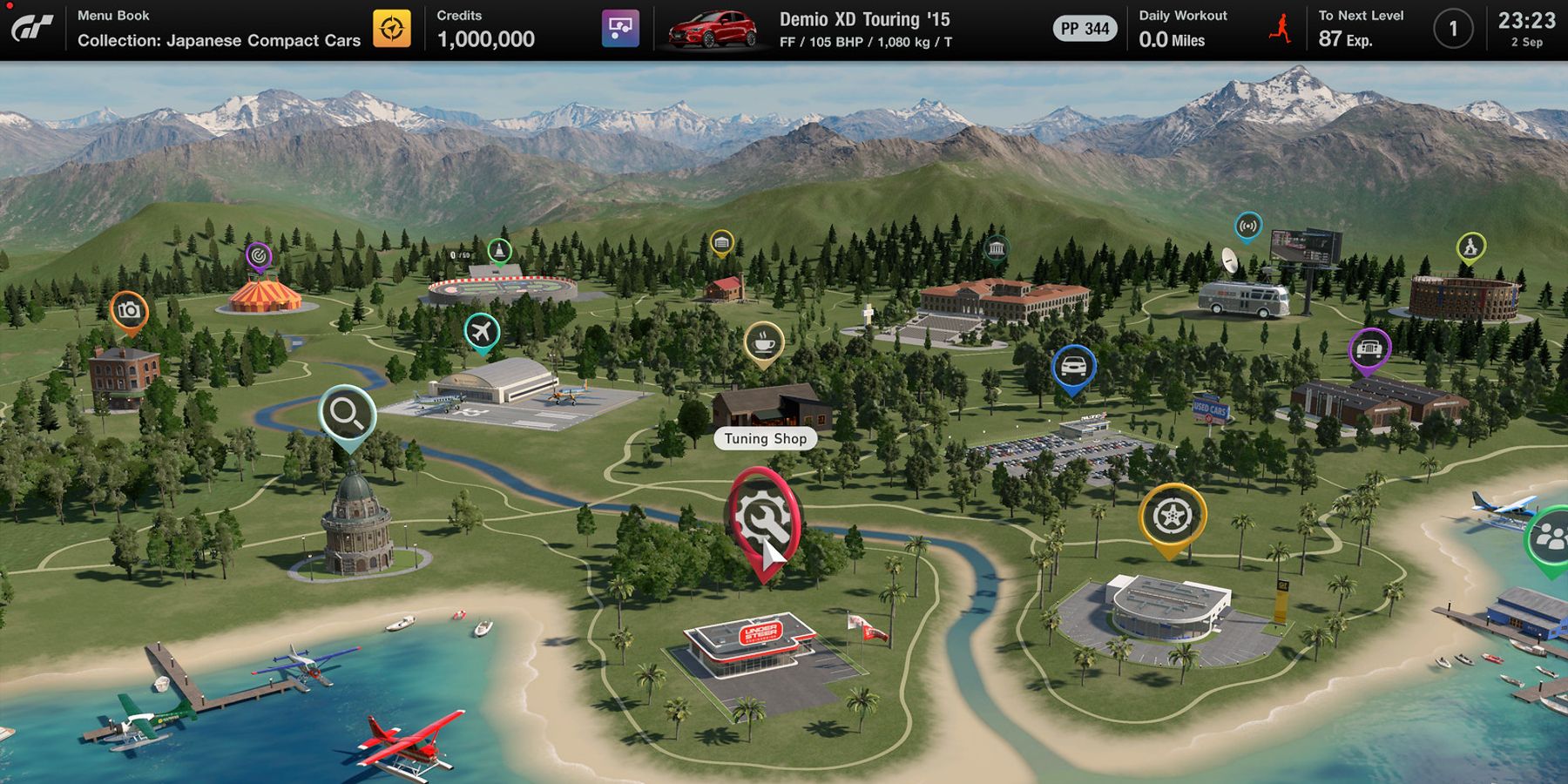 For PS5, GT7 does a solid job integrating DualSense adaptive triggers, with acceleration and braking very much impacted by force provided on each. I would've liked a bit more logical road feel as pressure applied or reduced, however. There is no glaring rumble, noise and/or feedback discrepancy with trigger changes. GT7 also employs the native controller speaker for select audio, notably crowd cheering for aforementioned Music Rally checkpoint completion.
What returns from GT6 (absent in Sport) is the tuning shop, also legacy driving school trials. GT7 now sports the biggest GT car collection yet, with a staggering 400(!) plus diverse vehicles and an excess of 90 tracks. GT7 is therefore a literal car collector's dream; every hour of play will inevitably unlock fantastic new rides and places to try them en masse.
This panache is the simultaneous dilemma that is GT7. At its core, Gran Turismo 7 is arguably more a celebration of the history of driving versus an engaging videogame. For example: GT7's Brand Central is perhaps the greatest interactive encyclopedia of sport cars and manufacturers in existence, brilliantly curated and chock full of information, pictures and videos describing the history of every vehicle at one's GT disposal. One can get literally lost in this mode for hours.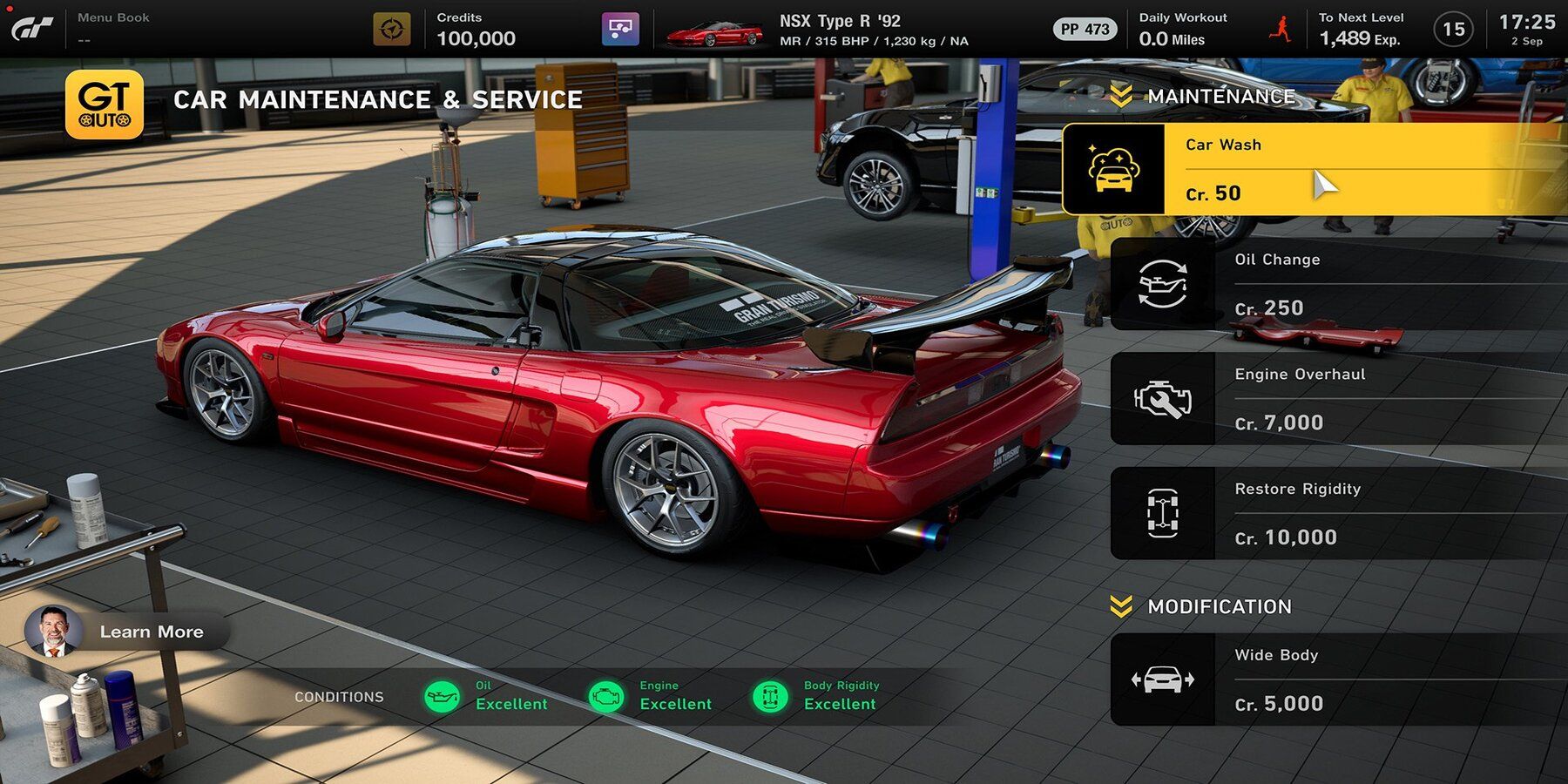 Racing…is another story. The cars do look and sound exactly like their counterparts. But road feel (per above) is limited especially via the PS5 controller, even with full realism engaged. The absence of any damage potential compounds this effect, problematic with GT7 heavily leaning toward races to progress. Oddly and in tandem, GT7 still rewards 'clean' driving despite a slew of inevitable phantom fender benders in attempts to navigate around ho-hum AI. Related and in these races, GT7 strangely mixes classic and modern cars in odd fashion, making for head scratching race rosters and wide vehicle capability gaps. Finally, dual day race finishes do not reward via starting point on subsequent days. You're always starting in last place.
Moreover – and perhaps it a by-product of controller versus wheel setup – while they look the part, GT7 cars feel far too similar. There's just enough haptic difference between car types short of minor increased acceleration potential, brake feel, and handling. Normally I wouldn't be as critical, but GT7 prides itself on being a true driving simulator. Combined, GT7 races lack excitement and roster logic, car feel is lacking, no damage means no risk: reward decisions, and the endless 'drive from last to first' challenge gets old fast. Thus, GT7 sadly ends up not being very fun to actually drive its amazing cars.
With this being said, GT7 is a car collector's dream. Major kudos to the seemingly unfathomable diverse array of vehicle manufacturers and offerings available within GT7. You name it, they've got it, down to the most obscure. Brand Central does a stellar job in capturing the story behind every one, with truly engaging content and visuals throughout.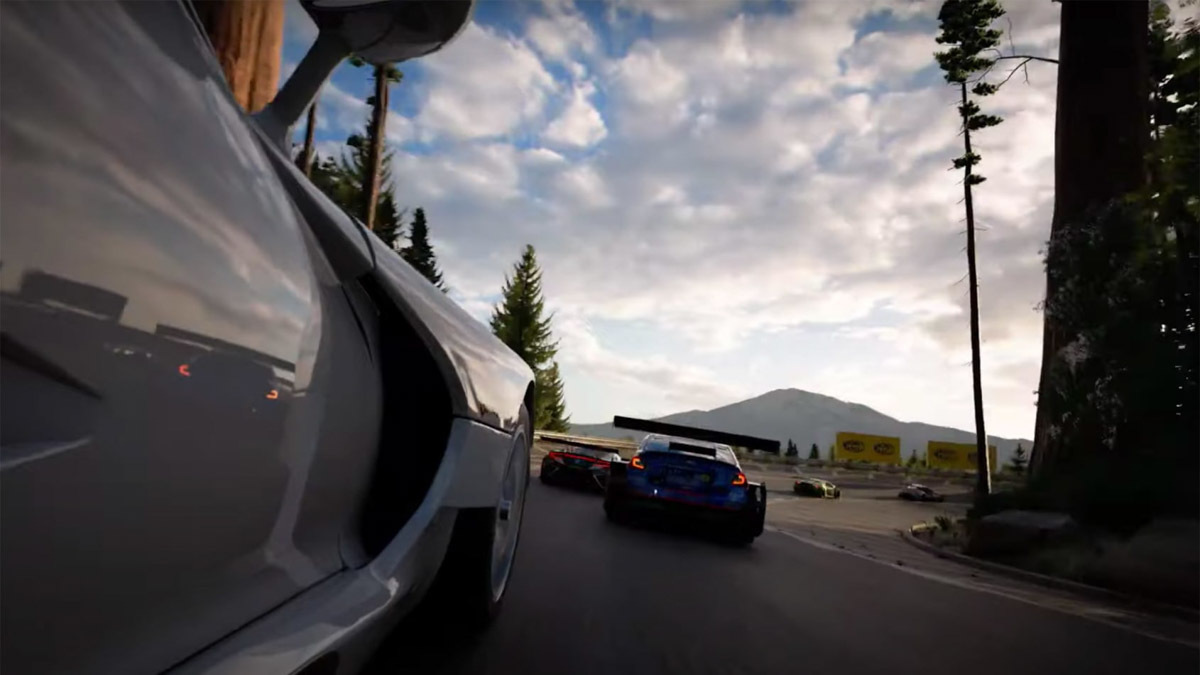 If you're a fan of the series not for driving rather immersion, GT7 is therefore tops. The game will endlessly draw you in with mini challenges and tasks in hopes of unlocking and gazing upon yet another beauty in your garage. Completing Café menu options are addictive, as are the driving school license challenges. Both of these likewise unlock raffle tickets plus potential to win even more car goodies.
Thus, GT7 is certainly like no other racing game on the market…and is unabashed in doing so. For those looking for a true racer, there's Codemaster sim-friendly offerings. Arcade folks can find solace in the likes of Dirt  and – of course – Forza. But it's important to know Gran Turismo 7 celebrates its place as an experience, 25 great years and counting.
Final Thoughts
Gran Turismo 7 is a gorgeous celebration of all things driving. It's splendid presentation and 400 + car homage to the world's favorite vehicles is a car lover's dream. What it isn't, however, is a true 'real driving simulator.' While easily a step up from GT Sport in offerings and presentation, those looking for an exhilarating gameplay experience will likely be disappointed.