Fall from Grace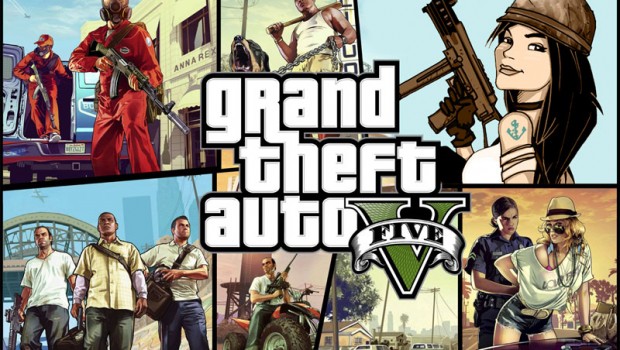 Published on March 26th, 2015 | by Grace
} else { ?>
0
Grace goes Breaking Bad with GTA 5 Heists Online (IamFallFromGrace)
GTA 5 Heists Online was released on the 10th of March 2015 – well over a year after they were first announced. As an avid GTA player, I was dying to get into these heists.
Was the wait worth it?
Let's break down my experience and figure that out.
On the morning of March 10th I fired up my Playstation 4 to see if there was an update for GTA 5. Sure enough, it started downloading! I was happy to see that the Heists DLC was free, as all GTA 5 DLC has been so far. Before you begin the Heists you must complete some small errands for Lester. Speaking of Lester, I wanted to punch him in his stupid face when he said 'I know you've been complaining but you weren't ready' but I digress. Once these tasks have been completed you are directed to your apartment where Lester and his crew have added a 'Heist' room. From there you can initiate the first heist, the Fleeca Job. A 'mini heist' of sorts intended to teach you how the heists work, but also included as 1 of the 5 available heists. Oddly enough this only requires two people to complete.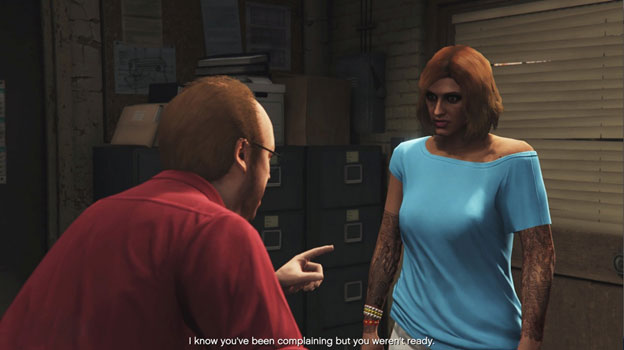 I was kind of shocked at first when I found out there were only five Heists, and in a way I still am. If you've played the Heists for yourself you'll know that they're not a walk in the park, especially on Hard Mode. But the average Heist takes 2-3 hours to complete, depending on the capability of your team. Therefore the GTA community has waited over a year for roughly 10-15 hours of gameplay. Having said that you can repeat the heists on a different difficulty and change up your team's roles/strategies, so there is some replay value.
My team had already completed the Fleeca Job without me, because they're from the US their update file downloaded hours before mine, so I went in with a random player and completed it. It was easy enough, just some light recon work and a simple bank break in. Then came the first real heist, The Prison Break, the objective: break out Rashkovsky (aka. Walter White) from Bolinbroke prison. Now this heist would never be able to be completed with a random, but I'll get into that a little more in a second. Out of all of the heists the Prison Break was probably my favourite. The tasks we had to do during the setup missions were really fun and creative and they came together in the end in one hell of an epic finale. I'd like to keep this reasonably spoiler free, but trust me, the heists get REALLY difficult.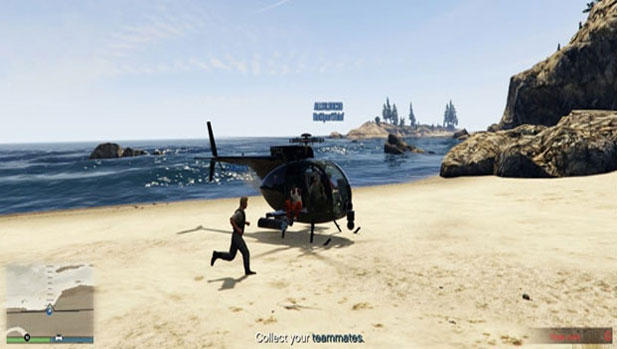 I will give you 1 word of advice, if you don't already have a heist team, make sure they're decent at GTA and can handle some friendly banter. Otherwise, friendships will be ruined! The heists can get really intense and when you have held up your side of the team perfectly, then all of a sudden your screen pauses and 'FAILED' appears on your screen, you may say some things in the heat of the moment.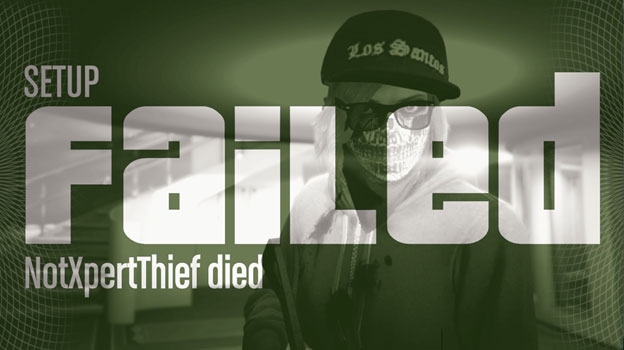 With the exception of the cash bonus at the end, by completing the heists you unlock new vehicles and equipment. The Hydra Jet for example, is one of the most anticipated vehicles from the heists, but it'll cost you a pretty penny! With a $3 million dollar price tag you'll have to run through the heists quite a few times to secure one for yourself. Not only are there new vehicles and equipment but Rockstar also added in a ton of new outfits, clothing and masks, I'm a sucker for character customization so this was a big plus for me. Before beginning each step of a heist you are able to select what outfit your character will wear either from the recommended Heist Clothing options or your own wardrobe. I love having the option to coordinate clothing with my team, one of my personal favourites, suiting up.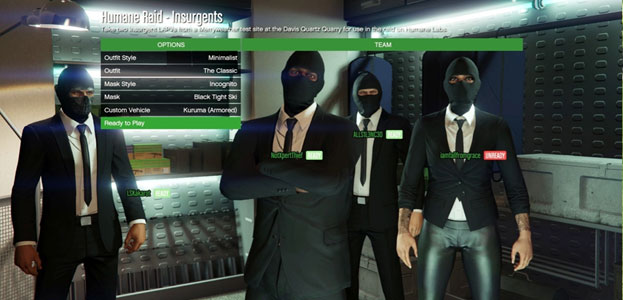 One thing I have noticed since the heists were released, I have been spammed with invites to join other people. Even today two weeks after the release I'm being invited to the Fleeca Job from other players, the very first heist that only requires 2 players in total to run. This poses the question – How are 'lone wolf' players supposed to complete these heists? A strong team with effective communication is paramount to your success, as you need to coordinate your movements. Even with my team consisting of myself and three very able GTA players, we still found ourselves failing setups multiple times before managing to get through them successfully. I can't see it being possible to run through a heist with randomly matched players, especially if those people are without microphones but hey, prove me wrong!
The heists as a whole are, quite simply, fun as hell! It has brought a new aspect to GTA 5 Online which it so desperately needed. I love that you have to work together as a team to get to the final objective, each with your own roles and tasks. My team and I get so absorbed into these heists, so much so that we end up yelling and screaming during the epic action. It literally feels like you're in an interactive movie and it's obvious that Rockstar put a lot of thought into each heist. Prior to beginning a new heist you are given a full brief by a guy who, to my understanding, never tells you his name as he wants no affiliation with the crimes we commit along the way. Convenient huh? The briefs are very in depth and thorough, followed by a glance at the board which reiterates everything he's just told you. I feel like Rockstar have put a huge amount of thought and effort into these heists, something that I haven't felt for a while. Not only that but when I'm not abusing my team for being douchebags, I am genuinely having a damn good time playing through these heists. Have they met up to the hype? I think yes, because to be honest I think a lot of people had given up hope that they'd ever be released, I know I had.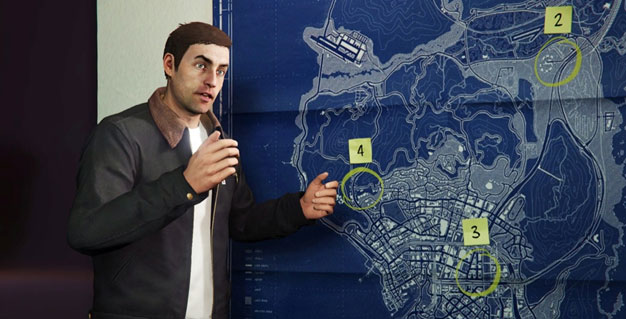 There are only a few small things that I could think of that can be tweaked in order to make the heists run a little smoother.
After completing a step of a heist you are kicked out into a free roam lobby, the host is then required to go back to their apartment and re-host the next step. It breaks the immersion a little and can be annoying, especially when everyone is hyped up from completing the previous step. Also when you've completed the entire heist, it does take some time before Lester calls you up allowing to begin the next one.
Another little annoyance is when one of your team members die during a heist; you fail the step. When you restart the step you have to listen to the same dialogue with no ability to silence it. A simple 'skip dialogue' option is all that needs to be added.
Even though the heists can be replayed with swapping roles and changing strategies, I hope that there are more heists in the works for future DLCs. If Rockstar can see to making these alterations, I think the heists will be a lot better. Having said that, the heists are new and I can forgive them for some imperfections.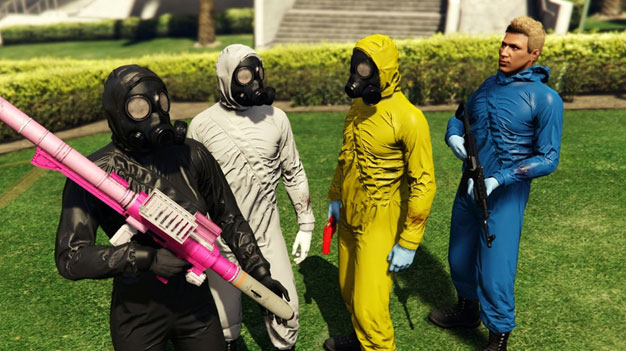 So was it worth the wait? Yea I think it was. If they were released any earlier they would have been rushed and could have had a whole lot wrong with them. I think Rockstar have done something great with these Heists. Yea they're not without their problems but what game isn't? The fact that I am now choosing to play GTA 5 over other games again, even though it's been out for a year and a half, is a good sign.  I have high hopes for what's to come, so fingers cross that Rockstar can continue to deliver exciting GTA 5 content in future DLCs.
How has your GTA 5 Heist experience been so far? Feel free to share your heists stories below!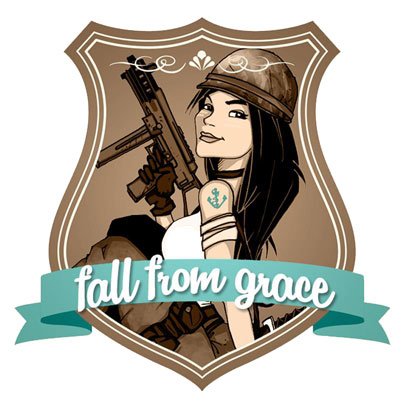 To keep up to date with Grace, follow her on Twitter (www.twitter.com/imfallfromgrace), Facebook  (www.facebook.com/iamfallfromgrace) and Instagram (www.instagram.com/iamfallfromgrace) plus her Official YouTube Channel (https://www.youtube.com/user/iamfallfromgrace)