Blu-ray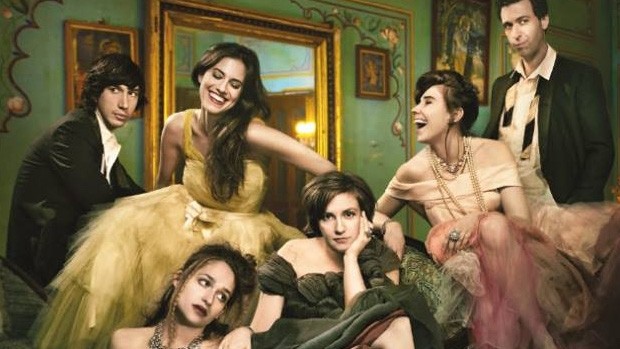 Published on January 3rd, 2016 | by Natalie Salvo
Girls Season 4 Blu-ray Review
Summary: "Girls" have grown a little more mature but it's still a great little program that is bittersweet, relatable and beautiful.
Since it first aired in 2012, "Girls" has always been a divisive program. It comes as no real surprise seeing as the show's creator, executive producer and occasional writer and director, Lena Dunham polarises people. Over the years "Girls" has inspired some heady debates and sent the characters on some emotional rollercoasters. Series four builds on all this while also seeing these young ladies growing up and maturing.
This season sees a lot more of Lena Dunham's Hannah Horvath gracing our screens. Hannah accepts a prestigious spot at the Iowa Writers' Workshop. It means her already rocky relationship with boyfriend, Adam Sackler (the excellent, Adam Driver) is tested to the limits. The pair have "no plans" when they set out on a long distance relationship of sorts. It's not entirely shocking that Hannah lasts about five minutes in Iowa but the real surprise is the carnage that awaits her back in New York.
The lives of Horvath's friends are similarly complicated and messy. Jessa Johansson (Jemima Kirke) is battling her own inner demons and finally joins AA. She also begins dating an awful artist named Ace (Zachary Quinto). Shoshanna Shapiro (Zosia Mamet) finally passes that pesky, final subject and graduates and gets a huge wake-up call. She discovers that landing a job in the real world is not as easy as it looks. But she does redeem herself by helping her ex-boyfriend and friend, Ray Ploshansky (Alex Karpovsky) out when he runs for local office.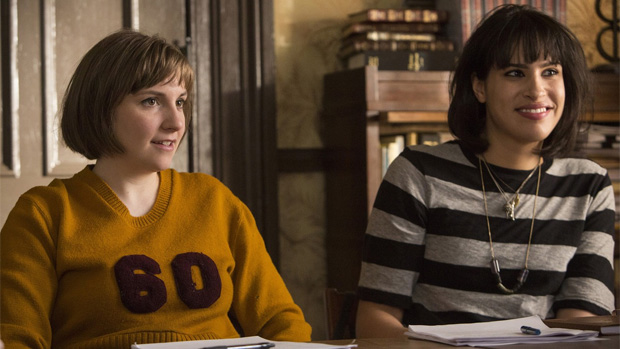 Poor Marnie (Allison Williams) isn't as lucky. She has an affair with her musical collaborator, Desi (Ebon Moss-Bachrach) even though he's still dating his girlfriend, Clementine (Natalie Morales). Marnie and Desi have a tumultuous relationship and even end up getting engaged towards the end of the season. But things aren't quite as quaint and breezy as the indie folk songs they sing (in real life these are written by Dunham's actual boyfriend, Jack Antonoff of the band, Fun and Williams actually can sing).
The show doesn't stop from pulling the hard punches with issues like abortion, homosexuality, addiction and home births just some of the things that are tackled. Dunham and her writing team continue to write witty and well-constructed programs where there's more than a few home truths about friendships, careers, love and sex included in the mix. There are also some great moments of tension and lightness featured in this dramedy and the cameos include Spike Jones, Gillian Jacobs, Marc Maron and Maude Apatow, to name a few.
The special features on the Blu-ray edition are excellent. There are lots of deleted and extended scenes as well as audio commentary with Dunham, her fellow actors and crew. There's two different blooper reels a well as music videos of Desi and Marnie singing "Breathless" and the latter going solo on "Riverside". There is also an "Inside the episode" segment where Dunham discusses each instalment as well as a making of featurette.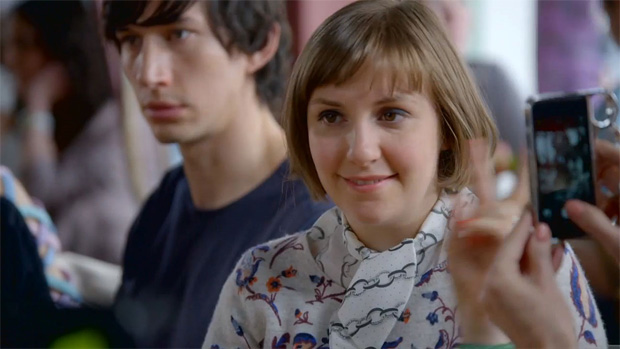 "Girls" is a great little program that is bittersweet, relatable and beautiful. It's a bold TV series where dysfunctional relationships and awkward people are put to the test and the main characters negotiate the lines between adulthood and the steps preceding it. In all, this is a show that examines maturity and expectations with a more realistic frame than sitcoms like "Sex In The City" and "Friends" ever did. As such, it makes for art that resembles life and stuff that doesn't hold back on its constant rawness and glory.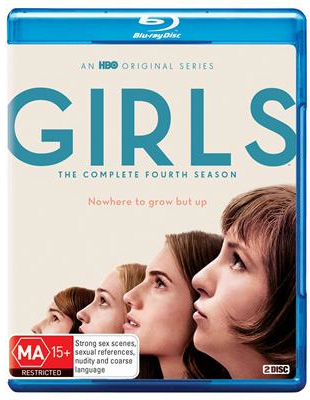 Blu-ray Details
Actors – Lena Dunham, Allison Williams, Jemima Kirke, Zosia Mamet, Adam Driver, Alex Karpovsky
Film Genre – TV Drama
Label – HBO
Audio – English (DTS-HD 5.1)
Subtitles – English
Running Time – 272
Aspect Ratio – 1.78:1
Region Coding – B (Blu-Ray)
TV Standard – PAL
Rating – MA15+
Year of Release – 2015
Primary Format – Movies/TV – Blu-Ray