Blu-ray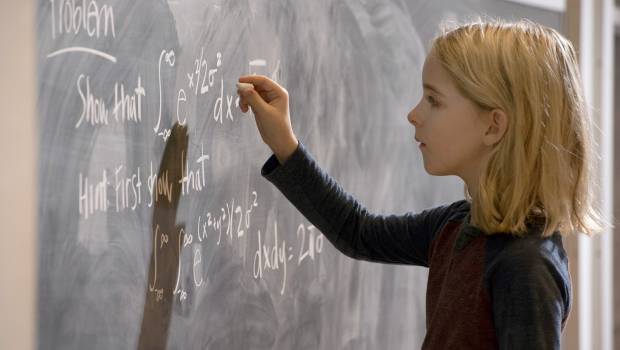 Published on December 11th, 2017 | by Natalie Salvo
Gifted Blu-ray Review
Summary: "Gifted" is a film that may not be as smart as its female protagonist, but it is still a charming (if predictable) family drama.
3.75
Quietly calculating?
"Gifted" is a film that asks some questions about how one should raise an exceptionally clever and talented child. Should the kid be pushed and have their abilities challenged in an environment where they may grow and excel or should they be simply allowed to be a "kid" and stay grounded? "Gifted" is ultimately a predictable family drama that seems pleasant enough but is also guilty of moments where it feels quietly calculating and like it is playing the tearjerker card.
This film is directed by Marc Webb ("(500) Days of Summer") and is written by Tom Flynn who takes a leaf out of stories like "I Am Sam," "Matilda" and "Kramer vs. Kramer." Chris Evans leaves behind his "Captain America" uniform for a real change-of-pace here. He stars as Frank Adler, the uncle of a child prodigy that he is now raising by himself. He is also a single man who has earned the title of "quiet damaged, hot guy" around town.
The story here is really carried by Mckenna Grace who plays Mary Adler, a young mathematical genius. The little girl's mother was also mathematically-gifted but she committed suicide when Mary was just six months old. Mary was left in the care of her Uncle Frank and the two now live a modest life interstate. Their landlady, Roberta (Octavia Spencer) is a surrogate mother to little Mary, while Frank works on boats for a living. Frank also home-schools the girl until one day where he decides that he has taught her everything he knows and that she should go to public school instead.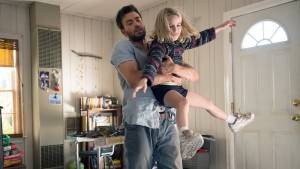 It is no surprise that Mary doesn't like school. She finds her fellow students too juvenile. They are learning basic addition problems while she has already graduated onto differential equations. Her teacher (played by a lovely, Jenny Slate) recognises Mary's talents early on. The school offers the girl a scholarship for a place at a prestigious private school for gifted kids. Frank declines the scholarship but he does have a brief and misguided fling with Mary's teacher.
The big dramatic linchpin in this story comes when Mary's estranged grandmother, Evelyn (Lindsay Duncan) turns up on the scene. The very-English, Evelyn insists that the child should be pushed and placed into a more challenging educational environment. But Frank disagrees. He also blames his mother for his sister's passing and fears that the same pressure and things could happen to his niece. The mother and son embark on a bitter custody battle.
The special features on the Blu-ray edition are quite good. They include some deleted scenes and some interviews with director, Marc Webb. There is also some illuminating featurettes about the production. It is interesting to learn that Grace learned a long mathematical equation by coming up with a little song about it.
"Gifted" has some great lines and is bolstered by some excellent performances and the believable and heartfelt chemistry between the two leads. It is a film that is not ground-breaking and certainly treads down some well-worn and predictable ground. But as a family drama, it is a charming and quiet little story about childhood, love and genius. Nice.
Blu-ray Details

Director – Marc Webb
Actors – Chris Evans, Mckenna Grace, Lindsay Duncan, Jenny Slate, Octavia Spencer
Film Genre – Drama
Label – Roadshow
Audio – English (DTS-HD 5.1)
Subtitles – English
Running Time – 101
Aspect Ratio – 2.40:1
Region Coding – B (Blu-Ray)
TV Standard – HD
Rating – M
Consumer Advice – Occasional coarse language
Year of Release – 2016
Primary Format – Movies/TV – Blu-Ray