PS4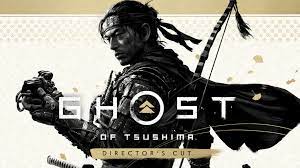 Published on August 20th, 2021 | by Adrian Gunning
Ghost of Tsushima Director's Cut launches exclusively today on PS5 & PS4
Sony Interactive Entertainment Australia is today launching Ghost of Tsushima Director's Cut exclusively on PlayStation 5 and PlayStation 4 consoles. The expanded Ghost of Tsushima experience from Sucker Punch Productions includes the original game, every piece of content to date, a brand-new adventure for Jin and several new features, including PS5-only capabilities and the Ghost of Tsushima: Legends co-op mode.
Ghost of Tsushima Director's Cut is available to purchase on PlayStation Store and from select retailers for RRP $124.95 AUD on PlayStation 5 and $109.95 AUD on PlayStation 4.
About Ghost of Tsushima Director's Cut
Forge a new path and wage an unconventional war for the freedom of Tsushima. Players will challenge opponents with the katana, master the bow to eliminate distant threats and develop stealth tactics to ambush enemies.
The Director's Cut introduces players to a substantial story expansion for Jin set on the new, neighbouring Iki Island. In this new story, Jin travels to Iki Island to investigate rumours of a Mongol presence, finding himself confronted by deeply personal traumatic moments from his past. There is plenty of new content, environments and armour to explore and enjoy, as well as mini-games, techniques, enemy types and more.
With Ghost of Tsushima: Legends co-op mode, PS4 and PS5 players can fight alongside up to three other players in a wave-based horde mode, or team up with a single ally to tackle story-based missions together.
PlayStation 5 players will also have access to all new additional features. Thanks to the console's ability to render cinematics in real time, cutscenes in Ghost of Tsushima and on Iki Island on PS5 now offer lip sync for Japanese voice over. The Director's Cut also takes full advantage of PlayStation 5's haptic feedback, and enhancements to 3D audio. Players will enjoy improved load time, 4K resolution options and framerates targeting 60 FPS.
To find out more about the brand-new adventure, updates to Legends multiplayer mode and additional features available to players in Ghost of Tsushima Director's Cut, head to PlayStation.com and watch the trailer here.