Films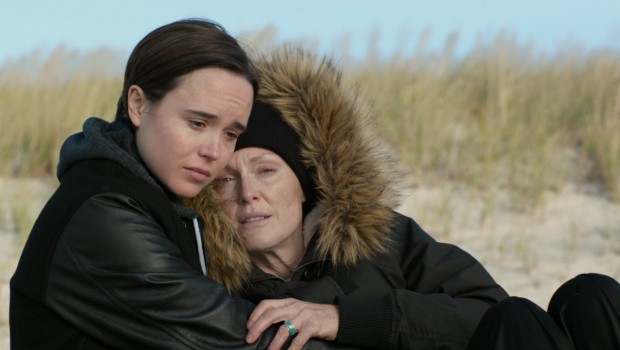 Published on November 2nd, 2015 | by Natalie Salvo
Freeheld – Film Review
Reviewed by Natalie Salvo on November 1st, 2015
Entertainment One presents a film by Peter Sollett
Produced by: Ellen Page, Michael Shamberg, Stacey Sher, James D. Stern and Cynthia Wade
Screenplay by Ron Nyswaner
Starring: Julianne Moore, Ellen Page and Steve Carell
Cinematography: Maryse Alberti
Edited by Andrew Mondshein
Music by Hans Zimmer
Running Time: 103 minutes
Rating: TBA
Release Date: November 5th, 2015
Freeheld is a story about justice that was withheld from two strong women in New Jersey. This film is based on the real-life events that happened to Stacie Andree and Laurel Hester. It's also inspired by the Oscar award-winning documentary film of the same name and features a great cast and scriptwriter. But despite these excellent ingredients, it fails to utilise all of these things to their best effect.
At the start of the current millennium, a police detective named Laurel Hester (Julianne Moore) was living a lonely life as a closeted, homosexual woman. This changed when she met a feisty, young lady and mechanic named Stacie Andree (Ellen Page). The two fell in love and entered a domestic partnership (this was before same-sex marriage was legalised in the United States). They shared a life together with a house and a dog. But their happy world was shattered when Hester was informed that she had Stage Four lung cancer.
Hester had been working for the local police department for 23 years and was entitled  to a pension. She wanted to transfer these benefits to her partner and this was something that happened routinely for heterosexual couples and would allow the younger woman to stay in the couple's house after Hester died. But Hester's request was denied by five Republican government officials, known in New Jersey as the Freeholders. Freeheld chronicles the fight these women undertook for equality, justice and dignity.
Freeheld is directed by Peter Sollett (Nick and Norah's Infinite Playlist) and the script is written by a man who is no stranger to telling stories about gay rights issues, Ron Nyswaner (Philadelphia). The film boasts an excellent performance from the Oscar award-winning actor Julianne Moore and she shares excellent chemistry with her co-star Ellen Page. Michael Shannon also does a good job playing Laurel's police partner, Dane Wells, who had a crush on his colleague, as he was unaware she was a lesbian.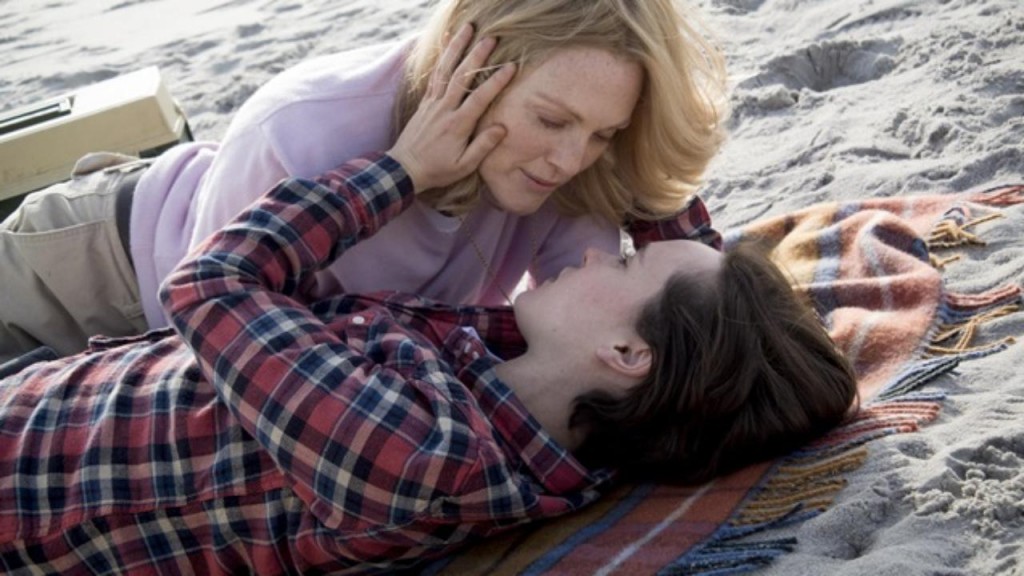 Steve Carell makes a cameo as Steven Goldstein, a colourful activist and Jewish lawyer, who pushes the political aspect of this case. Carell's performance is flamboyant and a tad over-the-top. While he injects some energy into this sombre and nuanced film, this dramatic shift in tone is too comical and almost makes light of the tragedy that is unfolding.
This film has a clumsy and predictable script but it does still manage to be emotional and resonate with audiences. The most powerful and tear-jerking moments are the photographs of the real-life Hester and Andree shown during the credits. This is because these moments really hit the human message home, something that failed to happen during the fictionalised story because the film struggled to know whether it wanted to be an intimate love story or a powerful, political drama. Freeheld is ultimately an important and timely film that needed to be made but it is really let down by some problems with its execution.
Summary: Freeheld is ultimately an important and timely film that needed to be made but it is really let down by some problems with its execution.