PS4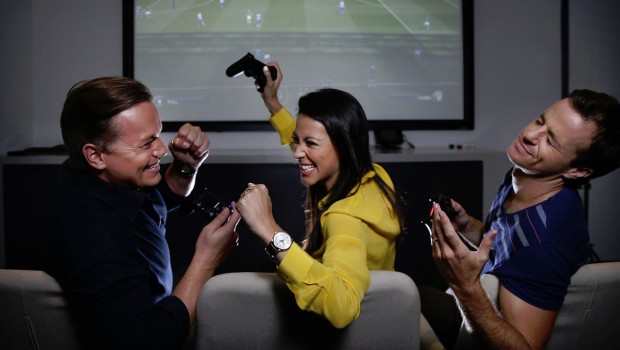 Published on March 18th, 2015 | by admin
Fox Sports Launches a Whole New Ball Game – The Fox Fans League
Sony Computer Entertainment Australia (SCE Aust.) are proud to announce a partnership between FOX SPORTS, EA Sports and PlayStation®4 who have teamed up to lay down the challenge to all Hyundai A-League fans and football gamers across the country in the ultimate EA SPORTS™ ULTIMATE TEAM showdown!
The inaugural FOX FANS LEAGUE is a national challenge made possible with the support of Football Federation Australia and Westfield Shopping Centres and will bring together the nation's best gamers to crown a champion on one of the world's most popular video games, powered by the world's most popular next generation home console, PlayStation 4.
"We are often quoted as saying PlayStation 4 is for the players both on and off the field and this partnership is testament to our vision" said Michael Ephraim, Managing Director, Sony Computer Entertainment Australia.
"As a proud partner of Football Federation Australia and the inaugural naming rights sponsor of the PlayStation 4 National Premier Leagues, we see Fox Fans League as a great initiative to highlight the passion and growth of grass roots football in Australia," said Ephraim.
Entry details for fans are available at the official FOX FANS LEAGUE competition page at www.foxsports.com.au/foxfansleague. Join the conversation at #FOXFANSLEAGUE
Please find the full announcement media release attached and below.
Click HERE to see what the FOX FANS LEAGUE 2015 is all about. Please get in touch via reply email or on 02 8353 5746 for further information or lifestyle images.