XBox One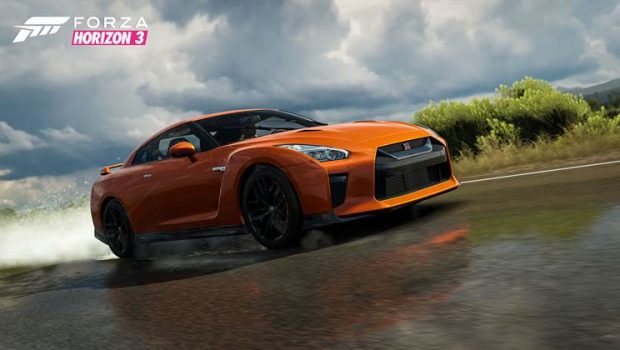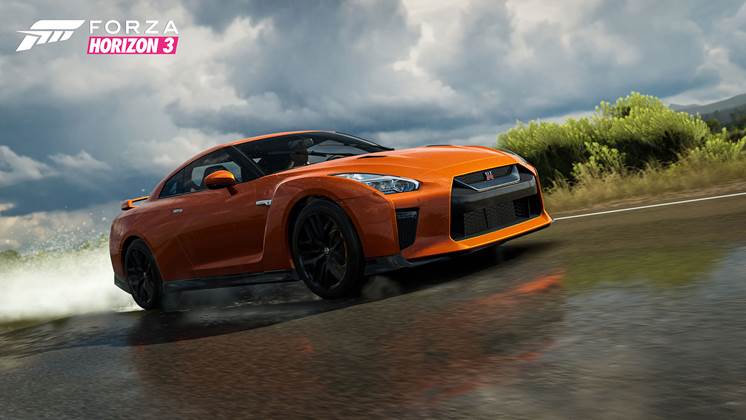 Published on October 1st, 2016 | by admin
Forza Horizons 3 Review
Summary: From intro to credits, Forza Horizons 3 is a force to be reckoned with! The best racing sim on the market.
With more high-octane action than The Fast and the Furious, the Forza Horizons festival is back – the latest offering from Playground Games is hitting shores down under. Putting you in charge of the festival itself for the first time ever, Forza Horizons 3 showcases the vast Australian landscape in a graphically impeccable new sandbox, as you race your way across the continent.
From the outset you can tell the developers have taken it up a notch, with an introductory showcase race combining high speeds, flying cars and the stunning backdrop of Byron Bay. It's a feast for your eyes and for your fingers, with the new racing mechanics equally challenging and exciting. As Keira (your Irish manager) says, "Fans don't come to Horizon to cheer for traction control".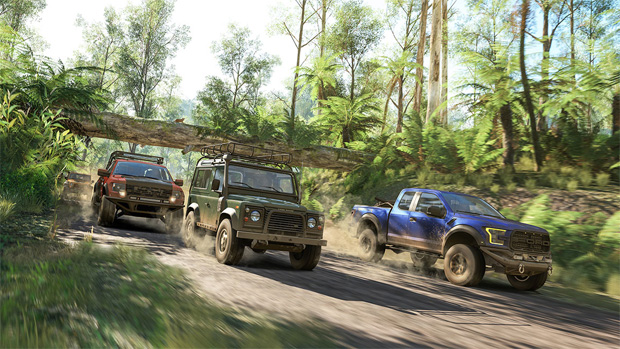 Though the map itself has garnered criticism for its skewed sense of Australia (with only 16 kilometres apiece from Surfers Paradise to Byron Bay, and Victoria's Great Ocean Road somehow between the two), it's impossible to deny the quality of the scenery. Initial reports that the developers came to Australia in order to film long-exposure shots of the sky can be confirmed, if by nothing else but the sheer realism of how the tones and shades transition over time. There's something genuinely heart-racing about speeding through rainforests in a Koenigsegg as the light fades from saturated oranges to almost pitch black.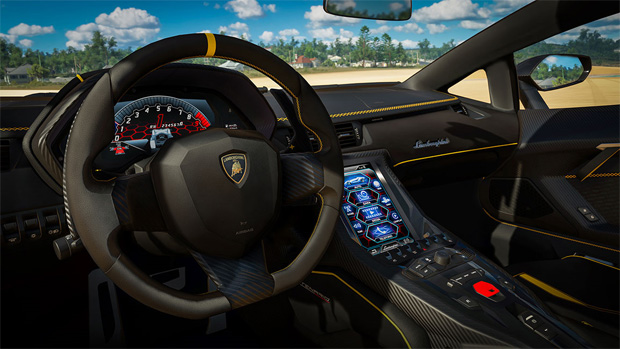 It's especially welcoming to see the introduction of Australian music to your radio repertoire, featuring iconic artists like Chet Faker and Flume on the Future Classics station. Though it's frustrating to have to unlock these stations, possibly the most innovative introduction to the series is the new Groove Music station, allowing you to race along to your own music via One Drive. There's definitely something to be said for driving a classic Aussie Ute with John Farnham and Cold Chisel in your ear. It caters to the missed opportunity to have a dedicated channel solely for Australian rock and roll – unless you bring it yourself, there's no AC/DC to have you Thunderstruck-ing your way across the desert.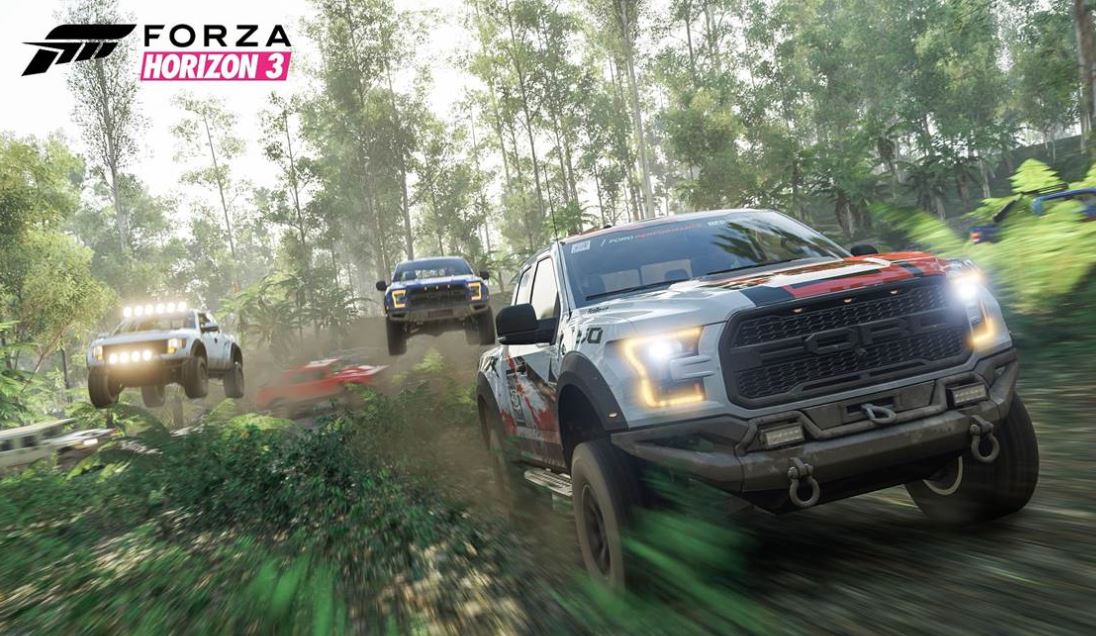 When it comes to the cars themselves, there is no shortage of exciting new rides. From dune buggies to European supercars, there's something for everyone. My initial play through had family members clambering around me to each pick out their favourite car, and the customisation options had me practically custom manufacturing my vehicle of choice. With the capacity to open up the hood and get inside the car itself to examine the interior detailing, car lovers are given a whole new dimension of realism where you can practically smell the leather.
Keeping up with technology, the game also integrates a brand new drone mode, allowing players to scan their surroundings without the hassle of traversing every inch of the map in their car. This proves itself very useful in searching for barn finds, still a staple of the game that introduces you to some genuine classics. The only annoyance of this mode is their proximity to the ground. There are no sky-high flights, and no opportunity to take in wide expanses of your surroundings. It still proves useful, but there's definitely room for improvement in this mechanic.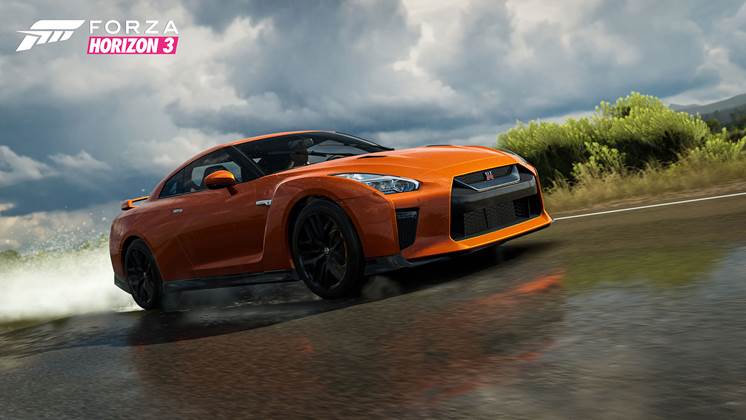 Another element that shows progress is the diversification of characters. Choose from a range of ethnicities, genders and styles as your character, and select from a broad variety of name choices that in-game characters will actually refer to you as. Not only that, but the NPCs themselves are reflective of the surroundings; your trusty mechanic Warren may just be the most true blue Aussie bloke in contemporary gaming. There's no shortage of "g'day mate" greetings, and the authenticity is evident. Let's be honest, there's nothing worse than a shockingly manufactured Australian accent.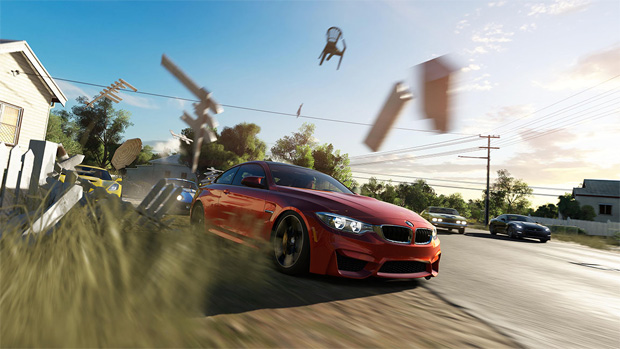 The introduction of skill trees and credit points gives the game just that little bit extra that renders it akin to an RPG, with successful races contributing not only to experience, but also to the level of fans you have. This is actually a really smart move, with more fans allowing for festival expansion – not to mention you can choose where this expansion will lead you. It opens up different race modes, new areas on the map, and you can customise your experience to a tee.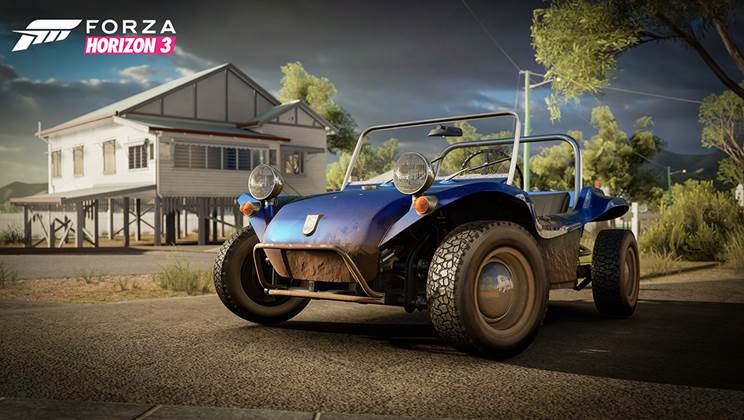 Final Thoughts?
Overall, the calibre of Forza Horizons 3 exceeded my expectations beautifully. From the jaw-dropping graphics to the sheer volume of car choices, I was pleasantly surprised at Playground Games' latest offering to the world of racing games. With a smattering of kangaroos, the juxtaposition of ocean and outback, and the adrenaline pumping races we've come to love, Forza Horizons 3 has easily solidified itself as the best racing game of the past few years.
Review by Stephanie Panecasio