XBox One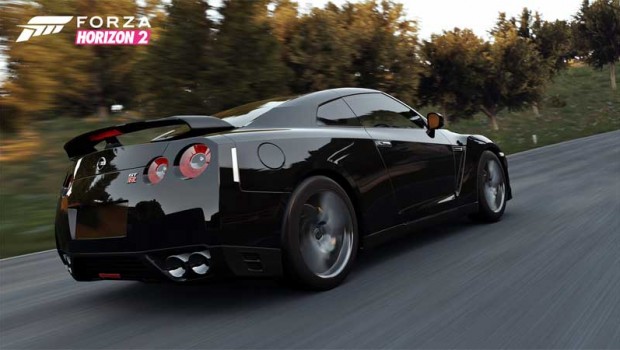 Published on September 28th, 2014 | by admin
Forza Horizon 2 Review
Summary: Forza Horizon 2 gives unparalleled racing realism on the XBox One
Forza Horizon 2
Format: Xbox One
Genre: Racing
Rating: PG
Developer: Playground Games
Publisher: Microsoft Studios
Reviewer: Peter Bourke
Forza Horizon 2 takes the best of the previous game and creates one of the most compelling and entertaining racers in the world on Microsoft gaming consoles in this beautifully created open-world title with some unparalleled realism and controls that almost make it feel like you are racing these real-world cars. As a bonus to fans and if you've managed to purchase Forza Horizon 2 Day One Edition, this gives the player access to in-game exclusives and cars such as the 2014 Ford Fiesta ST or the 2014 Mercedes-Benz A45 AMG.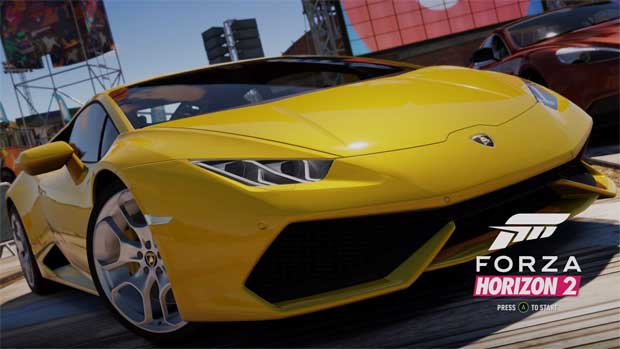 At its core, Forza Horizon 2 is a massive open-world sandbox racing game that successfully combines elements of both arcade and simulation racing in one accessible package. Whether you're new to the franchise or a seasoned racer, Forza Horizon successfully ticks all the right boxes when it comes to racing.
Unlike other racers, Forza Horizon 2 feels like a true interactive experience thanks to the freedom it gives the player, not to mention beautiful next-gen graphics, flawless cutscenes, sound effects and music to give the game a real celebration of all things cars. The game also starts like some slick TV series that automatically gives the impression that you're in for a treat. Sure, the game does have some parallels to Midnight Club but developers Playground Games have made it even better by the amount of freedom given to the players and of course, access to a plethora of real-world cars.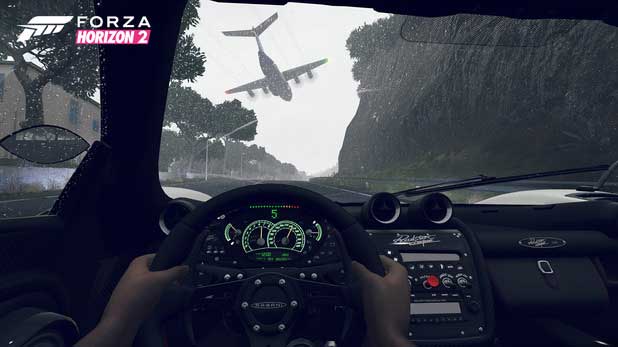 It should also be noted that the main theme in this title again is the Horizon Festival that allows players to race all over southern Europe to beautiful destinations Italy. It's like Ibiza for cars! Although not original to Forza Horizon 2, the developers have included a story behind the game and gives the game a much more grounded experience opposed to just racing. One of the main characters is Ben, the host of the Horizon Festival who also teaches you the ropes of the game and does serve as a progression tool. Sure, it's a little forced and clichéd but it actually works.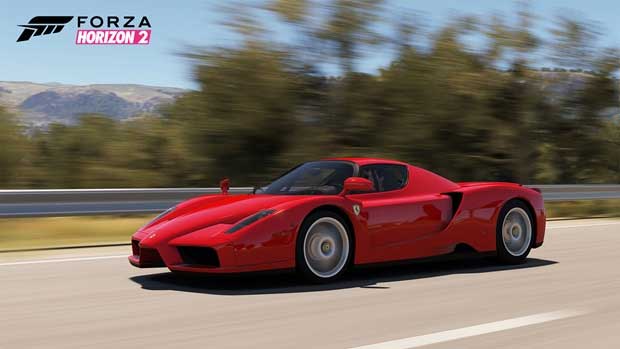 However the main crux of the game are the 150+ championship events but there's other fun to be found such as barn finds which contain classics cars to bucket lists which are hidden objectives littered throughout the gaming world which must be completed the Festival finishes. Needless to say, you can just concentrate on the championships or try to complete everything in the game which would take quite some time to achieve… definitely value for money.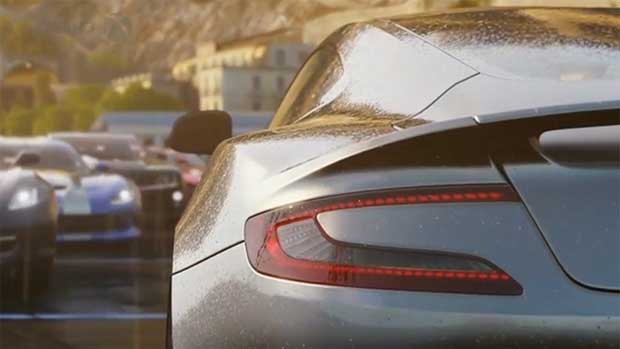 Another fun gaming mode are speed traps that relay how fast the gamer is racing which gives you incentives to beat your top speeds. One of the strangest gaming modes in Horizon 2 are however the offroad races which can be quite chaotic at times but with that said, I've always wanted to drive through a farmer's field… so I guess I can take that off my personal bucket list. It's really crazy and does serve as a nice distraction from your traditional point to point races.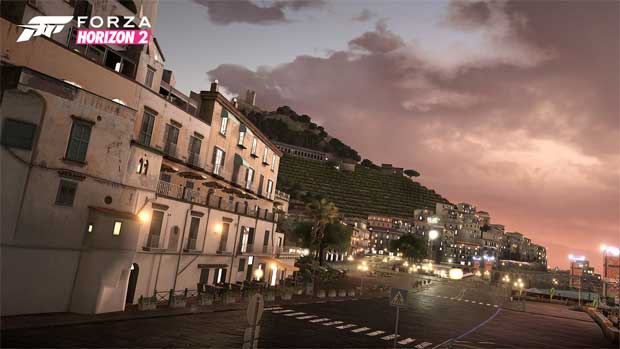 Horizon 2 also combines RPG elements into the racing world which gives the player experience and credits to purchase better cars and to unlock additional skills. However the main way to improve your skills is to complete and win races, including performing certain activities like drifts and air plus near misses. Another interesting addition is the wheel spin which gives the player additional bonuses in a form of a slot machine with some great prizes like credits and even cars to be won. Then you have perks which give even more bonuses to your racing experience such as double points or additional experience if you perform some activity on the course.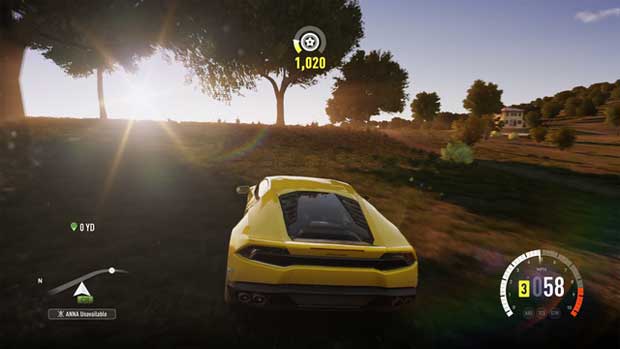 Of course the highlight of the game is the racing which allows you to race around Europe and hopefully beating your opponents from A to B. It is thoroughly enjoyable, especially because how sturdy the controls are on the XBox One controller, even with a touch of force feedback thrown in for good measures. The game even supports Kinect and by saying "Anna", it allows the player to navigate the game via their personal assistant / GPS.
For newcomers, there's plenty of assists that can be turned on such as steering guidance or if you're a pro, these can be disabled and you can choose the highest level of difficulty which is hard. I also like the "rewind" ability that by pushing Y, it allows you to rewind your race if you've had a bad crash or have taken a corner a little badly.
Accessing the online mode is just as easy as playing locally which allows you to find other players in order to participant in championship events or just cruise around southern Europe for your friends. Given that, the game even uses Drivatar data for your opponents which is based on the driving of real-world players. It's a cool feature and these also create rivals as well. All in all, Forza Horizon 2 is a very well made game that plays and looks fantastic on the XBox One.
Graphics
Graphically Forza Horizon 2 is pure eye candy on the XBox One that is so realistic that you can almost smell the fumes from the cars themselves. Cars are highly detailed and you could almost be forgiven that you are watching these vehicles on something like Top Gear or a Hollywood racing film. The cars interact well with the environment and you'll see dust, amazing weather and lighting effects plus a few bumps and scratches on your cars which makes Forza Horizon 1 one of the utimate virtual car experiences to date.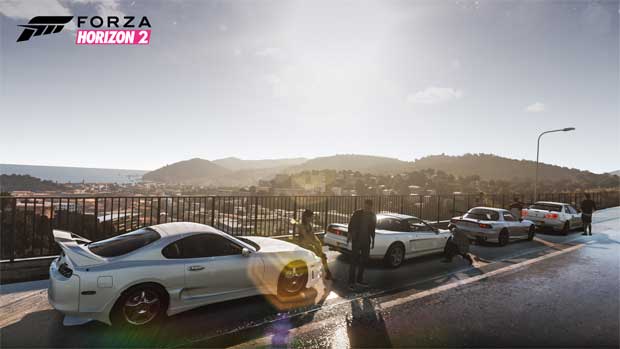 Horizon even features a dynamic weather system that changes throughout the game to give it an additional layer of realism. A special mention should also be made to the rain effects… wow… I mean wow… it's truly glorious, especially the reflection on the road and yes, it effects the gameplay. Lastly, you have the locations themselves that look like something out of a travel show focusing on southern Europe with its detailed cities, lush forest and sometimes tiny pebbled streets.
Audio
To compliment the graphics of Horizon 2, the game boasts some really great vehicle sounds, especially how they interact with the gam