Blu-ray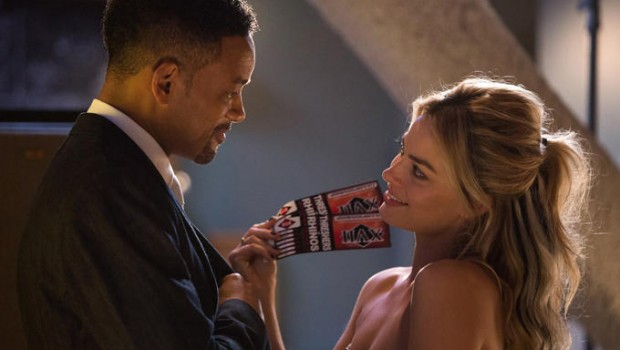 Published on June 22nd, 2015 | by Natalie Salvo
Focus Blu-ray Review
Summary: Focus is a film of smoke and mirrors that fails to deliver
'Focus' is a smoke and mirrors game. The film is all about misdirection and cons and it tries to pack a lot of twists and turns into the plot in order to keep the audience on their toes. This in itself would make an exciting film but here, the flimsy plot is over-stretched and the whole proceedings feel far too contrived to really win fans over.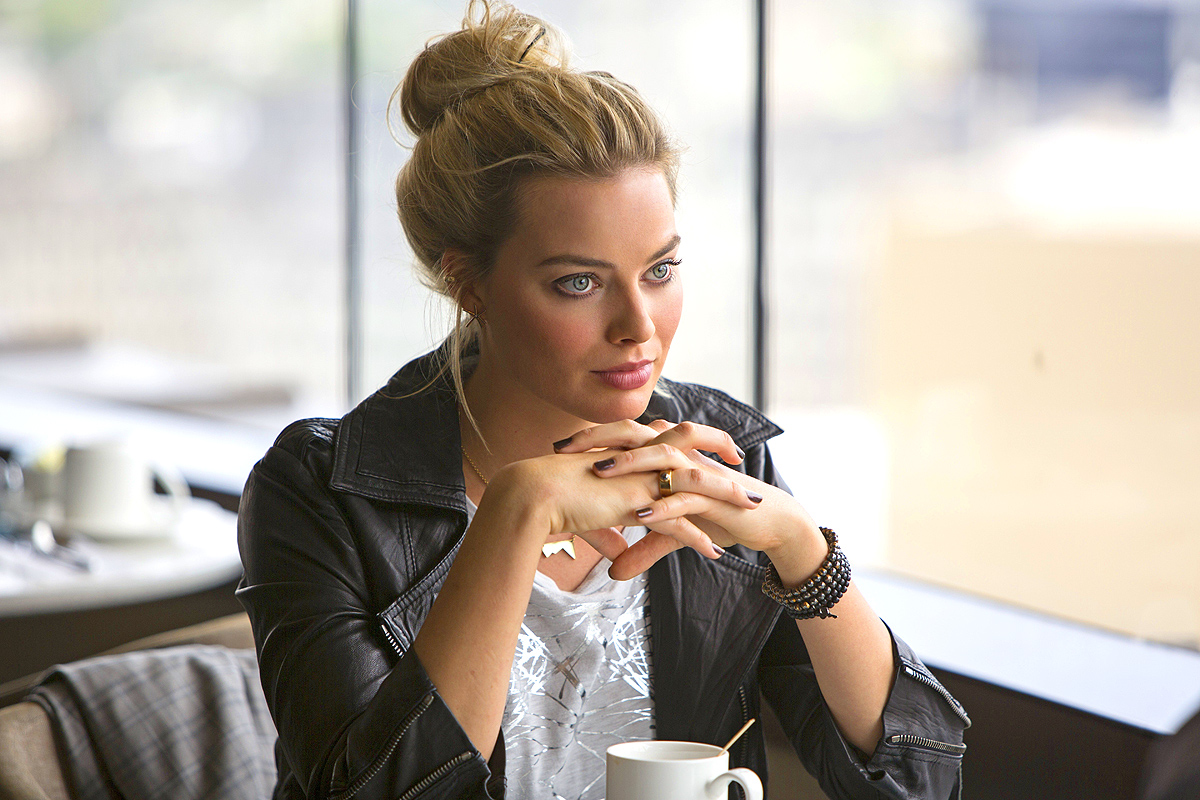 Will Smith stars as Nicky Spurgeon, a third generation hustler and professional con-artist. One night he meets Jess Barrett (Margot Robbie ('Neighbours', 'The Wolf of Wall Street') who does an excellent job with the limited material she has to work with). It seems that Barrett was actually trying to scam Spurgeon by taking him upstairs to her hotel room and have her "husband" storm in and demand cash.
Spurgeon is not easily fooled by this clumsy attempt at robbery. He exposes the fraud, leaving the naïve Barrett demanding to learn more about conning from the master. So Spurgeon takes her under his wing and the pair make a lot of money at a big football grand final with other people from Nicky's crime syndicate. After netting in excess of a million dollars, Nicky disappears only to resurface years later when he's trying to hoodwink F1 team owners (played by Rodrigo Santoro and Robert Taylor).
Will Smith is normally quite a charismatic and talented actor but in 'Focus' he seems too flat and detached from the proceedings. The dialogue is not very slick or polished although the visuals at least seem to fit this mould. The story also lacks drama and tension so at the end of the day you are left with beautiful swindlers in a gorgeous environment but it's all style and no substance.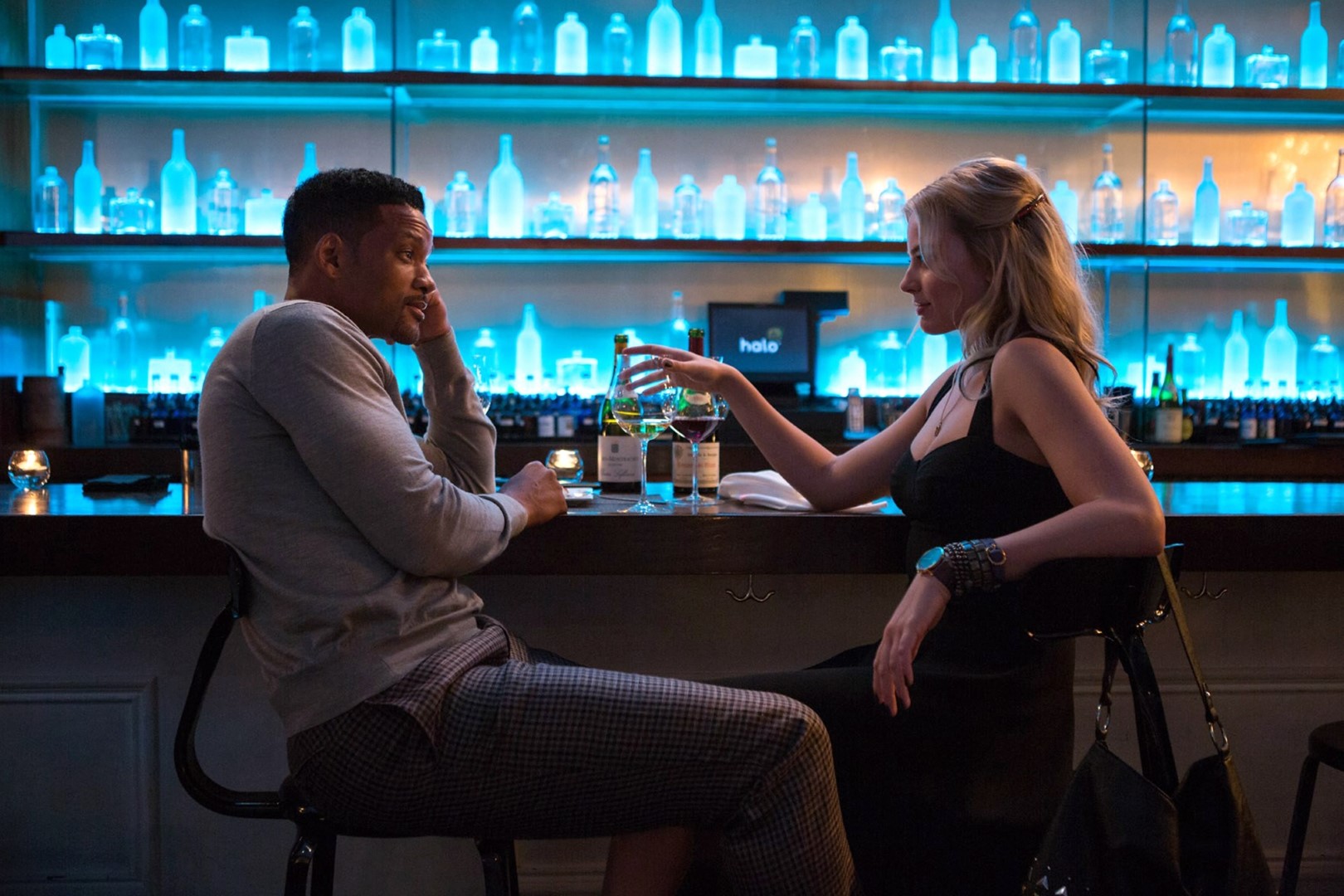 The special features on the Blu-ray edition are rather average. There are two featurettes talking about Robbie and Smith's roles as well as an alternate opening and some deleted scenes. It's sad that the most interesting featurette about misdirection (the one about deception specialist and film consultant, Apollo Robbins) isn't given more airtime. His explanations and the scenes showing us his teaching methods are nothing short of fascinating.
'Focus' is a romantic comedy and a crime caper that fails on both counts. The chemistry between Smith and Robbie is lacking and the crime romp seems so implausible that even a huge suspension of disbelief isn't enough to get this one over the line. This film ultimately had a lot of promise and some good ingredients, but one can't help but feel like there were a few things that have been left out of focus.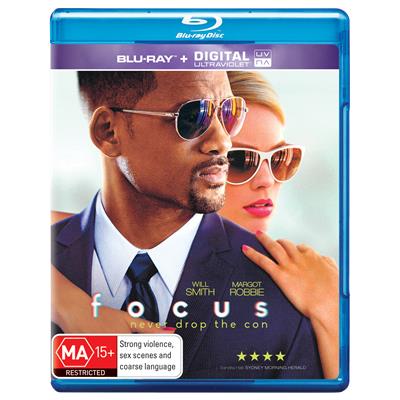 Blu-ray Details
Year of Release – 2015
Actors – Will Smith/Margot Robbie/Rodrigo Santoro/Gerald McRaney
Audio – English (DTS-HD 5.1)
Director – Glenn Ficarra & John Requa
Film Genre – Drama
Label – Roadshow
Rating – MA15+
Region Coding – B (Blu-Ray)
TV Standard – PAL
Primary Format – Movies/TV – Blu-Ray