PS4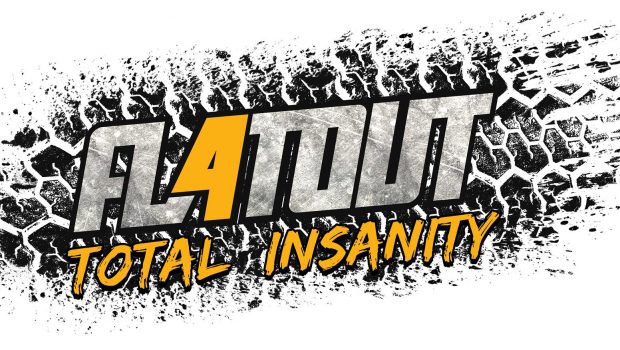 Published on March 26th, 2017 | by Chris O'Connor
Flatout 4 Total Insanity PS4 Review
Summary: Car games boiled down to what I enjoy... destruction.
I'm not the biggest fan of racing games… I get a bit of fun out of them and then I get frustrated as the skill curve goes well outside my ability… or I just get the feeling I'm watching the same thing over and over again (which to a large extent you are when simply doing laps). What Flatout 4 does is adds some spice to that mix to keep in interesting… not only that but you can avoid the race track completely and just perform "stunts" instead. There's quite a bit here to have a play with.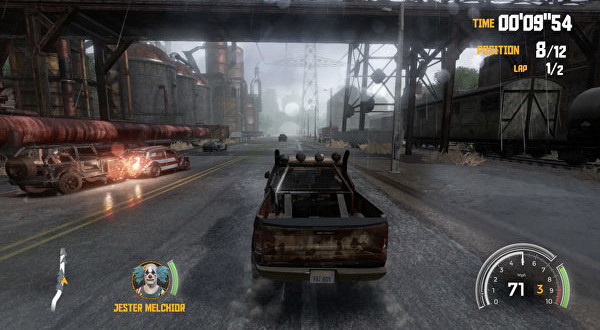 First of all the racing. Even if you aren't interested in playing this game for the sake of destruction, the main races give you a boost to your nitro gauge when you crash into things (be that scenery or opponents)… the benefit is of course that if you aren't the best driver, you have some degree of compensation for that with a quick dose of acceleration. It can make for some very interesting races too as a well timed nitro can just edge you in front of the competition.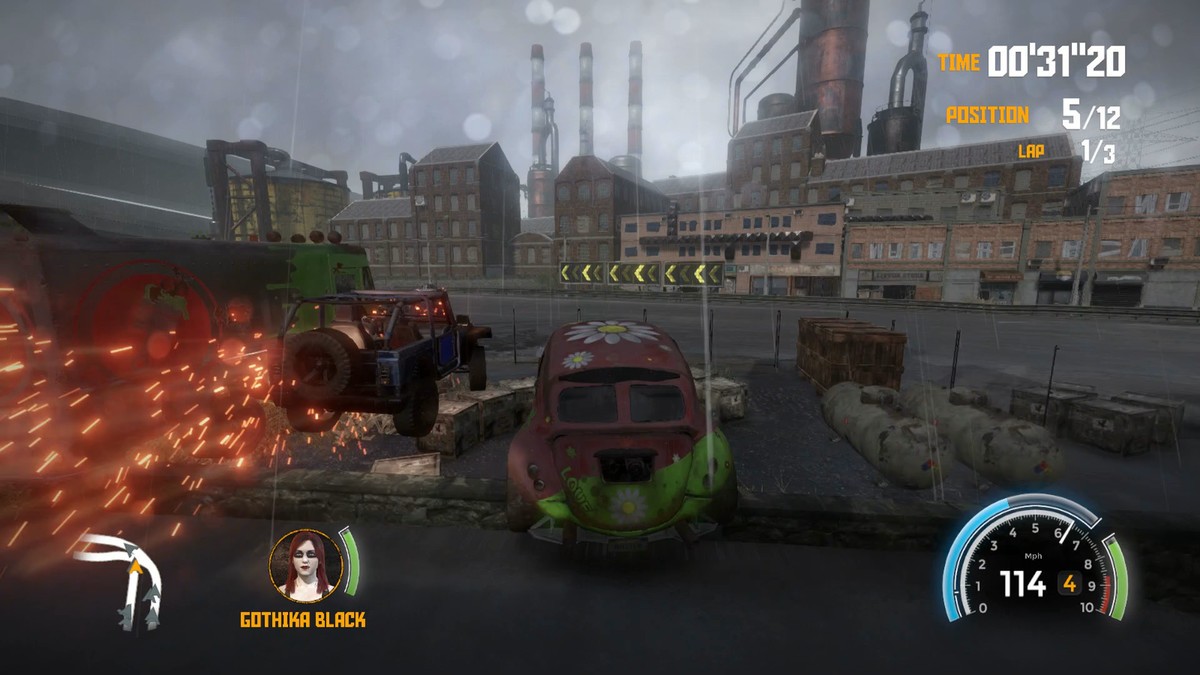 But we are only just beginning here. You can amp up the danger by playing a weapons race… in this there are four different types of weapons for you to deploy on the road. Again the timing and location you deploy these weapons in will make all the difference and can lead to some fairly spectacular visuals… after all, passing your foe as they get launched into the air is quite a joy!
If you really can't be bothered going round and round a track time and time again, perhaps you'd like to jump into one of the "stunt" options. The "stunt" challenges involve you using the car as essentially a launch tool… you speed down a ramp, gaining as much speed as possible then "eject" your driver at the best angle possible (as indicated by a gauge on the lower left of screen). These little challenges can be a lot of fun… but also very frustrating. The first one I tried was a little wooden block town on a platform that you were tasked to destroy. I sped down the ramp, as a I neared the end I set my driver to eject and fired him off at around 35 degrees and boosted him into a block… nothing seemed to happen… then, slowly but surely a block came out, dropped down onto a barrel and caused it to explode and then before I knew it half the block town was demolished… but there were still some buildings standing, I had two more tries left and so the challenge was set. This sort of gameplay works wonders for playing against your own personal best… but also for playing with friends (or your children as in my case). Some of the "stunts" are a bit odd and quite frankly too annoying to play… but there are so many of them that there should at least be a handful you can enjoy.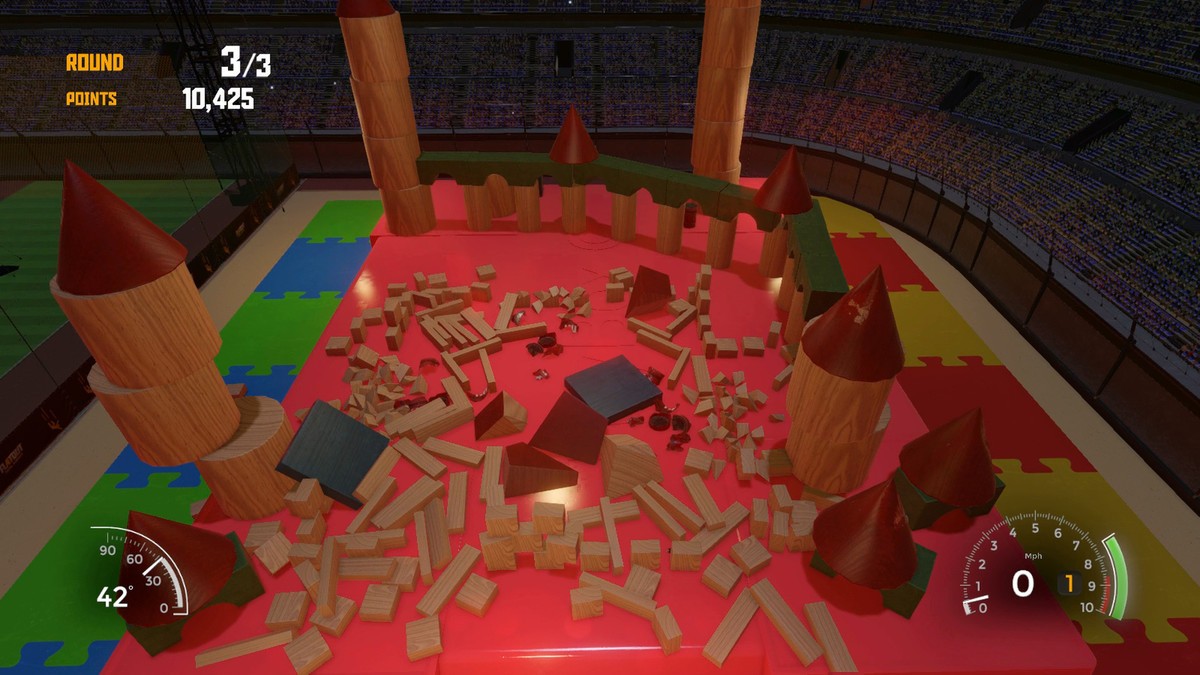 Finally there is career mode which takes you through the bulk of the racing styles and gives you the added lure of upgrades to your car, paint jobs and changing your driver. I've still only really scratched the surface of the career mode but it is nice to finally be able to move on from the stock standard vehicle and to add my own little flair to it. It's a good bit of fun that you allows you to play in enough ways to make it great for a pick up and play or sit and advance type approach. Worth a look if you enjoy the idea of racing but find it can be a bit boring… throw in some explosions and falling buildings and it may just keep you going.