PS4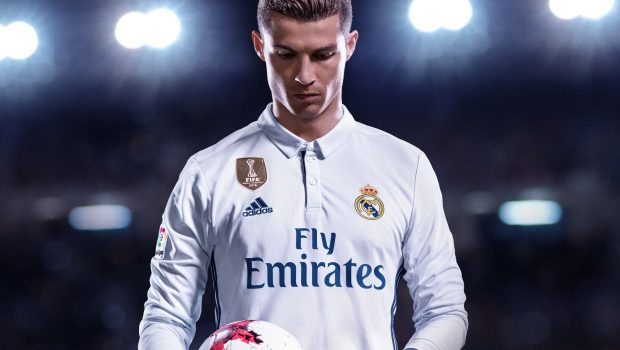 Published on October 13th, 2017 | by James Coles
FIFA 18 Review
Summary: FIFA 18 does enough to better its predecessor thanks to new player animations and improvements to the gameplay.
Last year, FIFA 17 was the best-selling game on the PlayStation 4 with over 10 million units sold worldwide. Not only did it perform exceptionally well on the PlayStation, across all platforms, only Pokemon Sun/Moon on the 3DS sold more copies.
Without doubt, the FIFA franchise is huge and while EA Sports know that they're likely to top the sales charts each year, I'm happy to report that with FIFA 18, they are not resting on their laurels. Thanks to subtle improvements to the gameplay, as well as new features in the 'Career Mode', this year's FIFA is EA's most complete entry in the series to date.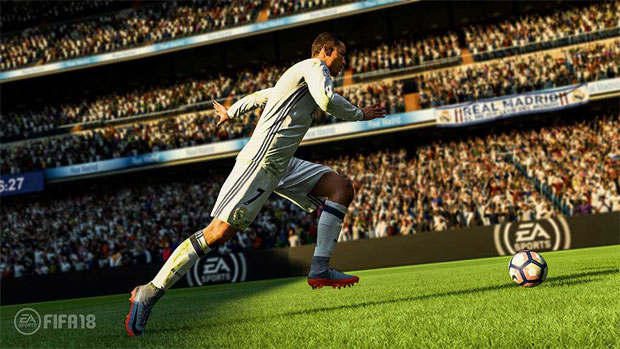 Gameplay
FIFA 18 grabs your attention from the very first whistle, dropping you into an intense Madrid derby, as you take control of Cristiano Ronaldo standing over a free kick with the scores tied at one a piece. From there, you play the remaining 30 minutes or so, as the game susses out your skill level. While it's easy to spot the superb atmospherics, this introduction is also where you will notice how FIFA 18 betters its predecessor in the gameplay department.
Firstly, improvements to the dribbling and crossing mechanics are clearly recognisable especially during 1v1 situations. Travelling with the ball feels more fluid with crossing looking much more realistic than it was last year. This, in part, is thanks to the 'Real Player Motion Technology' which helps FIFA 18 appear much more natural. Player's move and react to certain situations in a manner which is closer to representing real life football than it was in FIFA 17.
As a huge football fan, I'm fascinated to see how EA replicates a team's tactics as a whole. For example, does Jurgen Klopp's Liverpool set up to aggressively press their opponents or do Manchester City utilise the pace of their two wing-backs. Pleasingly, although not perfectly, FIFA 18 reproduces both of these styles. Though one may argue that this was true of FIFA 17 and to a degree, previous instalments in the series, the 2017/2018 season is still in its infancy and where Liverpool play a similar way to last season, Man City's tactical approach is slightly different with FIFA 18 mimicking it rather well.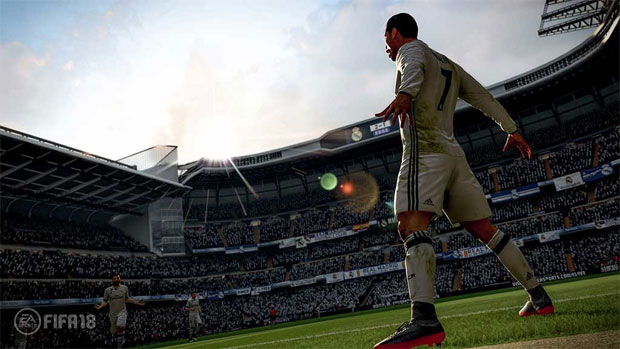 This attention to detail also stretches to certain players. While it would be impossible to uniquely program thousands of footballers individually, the bigger name, as well as some lesser known players, have their own unique style of play. Of course, Ronaldo and Messi play like their real life counterparts but it's refreshing to see someone like Matt Ritchie behave in a similar fashion to real life.
Although not a bad thing, the differences between FIFA's 17 and 18 regarding AI behaviour adapting during a match is less noticeable. Games are slow and play out similarly to FIFA 17, with an emphasis on possession being the key to unlock defences. However, one welcome change I found is how teams react to falling a goal or two behind.
One gripe I have of FIFA games is how the AI responds to conceding early on. Teams tend to go kamikaze, prematurely piling men forward leaving gaps in defence. This behaviour is common at the latter stages of a real match but not early on. With FIFA 18, teams do seem less partial to keep throwing men forward nonsensically when falling behind, now only doing so when time is running out or the possibility of a comeback is likely.
The quick substitution feature is a welcome addition. Quite simply, as a match nears its conclusion, pressing the R2 button brings up a small box where you can substitute a tiring player with a positional like-for-like replacement instead of pausing the game.
Finally, the set-piece system remains from FIFA 17, and although initially I wasn't a fan of it last year, over the course of the previous 12 months, my appreciation for it grew and I find myself happy to see its inclusion this year.
Modes

The Journey: Hunter Returns
Alex Hunter's journey continues in the aptly named 'The Journey: Hunter Returns'. If you played through the first part then you can import your save file from FIFA 17 but if you didn't, do not fret as it isn't imperative that you have.
In brief, Alex's story continues up the footballing ladder and in much the same vein as last year, to improve Alex's attributes you must meet the objectives set out by the coach before each match like scoring a certain number of goals or providing assists.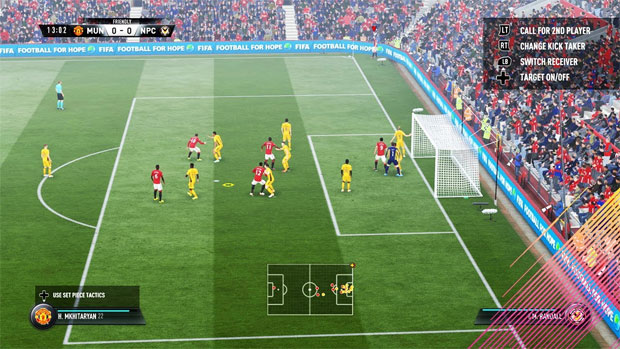 Without mentioning spoilers, in-between matches is the drama of Alex's personal life, which unfolds not only by your actions on the pitch but the decisions you take off it. Additionally, a new feature to 'The Journey: Hunter Returns' allows you to change Alex's appearance such as hairstyles and tattoos so not only can you play through The Journey acting like a fool, you can now make Alex look like one.
It's fair to say I found the second instalment of The Journey more interesting than the first. There was more substance to the story and I felt like I had control over Alex's destiny.
Overall, 'The Journey: Hunter Returns' builds on last year's instalment and although it won't be the focal point (nor should it be) of FIFA 18, it is a welcome feature which should keep you busy for roughly ten hours.
Career Mode
Unquestionably, the biggest attraction of FIFA games is 'FIFA Ultimate Team' (FUT) but for me, 'Career Mode' is my bread and butter.
This year's newest feature for 'Career Mode' is the introduction of cut scenes for negotiating player transfer fees and wages. Selecting various options via a dialogue wheel, such as initial transfer fee or bonuses after a select number of games, certainly adds a new flavour to the transfer system but whether or not this is what was missing from previous career mode's remains a moot point.
At first, discussing transfer fees or negotiating contract extensions is intriguing but unfortunately, it's also immensely repetitive and it wasn't long before I longed for the faster scribbling pen of previous FIFA's. That said, I do like the added stipulations to contracts and how signing reinforcements for your team is now slightly more complex.
Aside from the transfer system, there are no major differences in the 'Career Mode'. The menus are the same, the emails from board members and players are identical and training is still a mundane necessity to improve player attributes in-between matches. Although, thankfully, the option to simulate training drills is still there.
For fans of 'FIFA Ultimate Team', it does exactly what you will have come to expect. Lastly, online play seems to perform soundly with no issues to report with connectivity so far.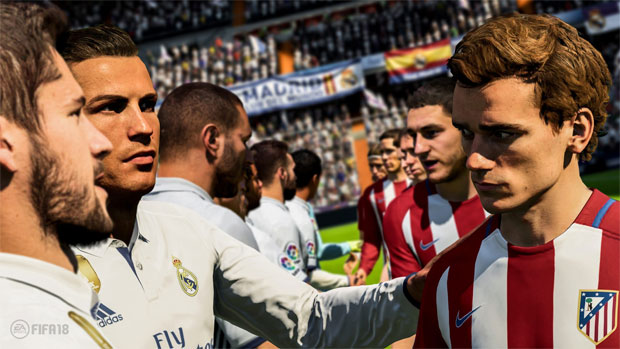 Graphics / Audio
It goes without saying (although I say it every year) that the latest FIFA is graphically superior to last year's effort. Indeed, it was FIFA 17 that saw EA implement the Frostbite System for the first time, clearly distinguishing the visuals from its predecessor, FIFA 16. Although FIFA 18 is a graphical improvement on 17, its superiority is less stark this time around.
Finally, with exquisite visuals and Martin Tyler and Alan Smith both being on top form in the commentary department, FIFA 18 is as aesthetically pleasing as one could hope for.
Final Thoughts?
FIFA 18 does enough to better its predecessor thanks to new player animations and improvements to the gameplay. Although repetitive, the revamped transfer system is intriguing and part two of Alex's story in 'The Journey: Hunter Returns' makes FIFA 18 the best in the series to date.