Films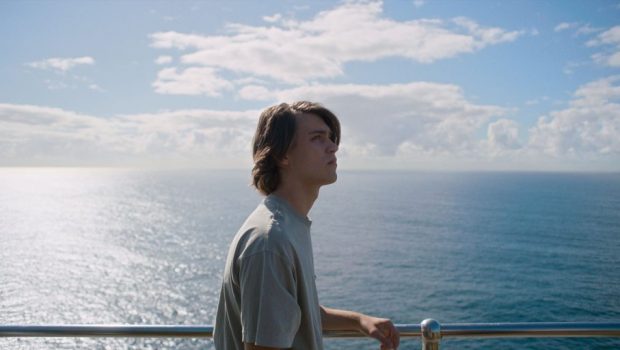 Published on October 24th, 2022 | by Natalie Salvo
Everything in Between Film Review
Summary: A quiet local drama from some newcomers, which fizzes with potential.
"Everything in Between" is a modern Australian drama. The story is about one family's dysfunction and specifically what transpires between a pair of unlikely friends. A young teen grapples with mental illness and existential angst while his parents remain oblivious. It's a story that could resonate well with local audiences, especially post-covid.
First-time director Nadi Sha is both at the helm and serves as co-writer along with Grant Osborn. The cinematography is beautiful with the proceedings shot on location in Sydney. This gorgeous backdrop only amplifies the emotions, as one young man feels so alone in a busy city.
Eighteen-year-old Jason Knight (Jordan Dulieu) is a good-looking young lad. But according to his parents, he's an oddball with no friends. A privileged only child, he whiles away his time reading science text books and contemplating the universe. One day this all becomes too much and he stands on the precipice of a cliff about to jump.
A chance meeting then transpires between Jason and a new age/free spirited young woman named Liz (the delightful, Freyja Benjamin). She had been backpacking around the world, and simply oozes life, experience and patchouli. Tragically, she gets struck down with a rare disease that threatens her life. While they seem an unlikely pair, Liz awakens Jason on many levels, to the point that he starts to appreciate life.
Jason's self-centred parents include his fashionista mother Meredith (Gigi Edgley) and well-meaning caddish father David (Martin Crewes). The couple fight and fight, as Jason suffers an existential crisis. The result is something that is not perfect but it certainly has some harsh rings of truth to it.
"Everything in Between" is a romantic story not unlike Sydney's answer to "The Fault in Our Stars." It is a story about connection, life, and chemistry in some unlikely circumstances. This is one simple and tender story that boasts a lot of heart.