Comics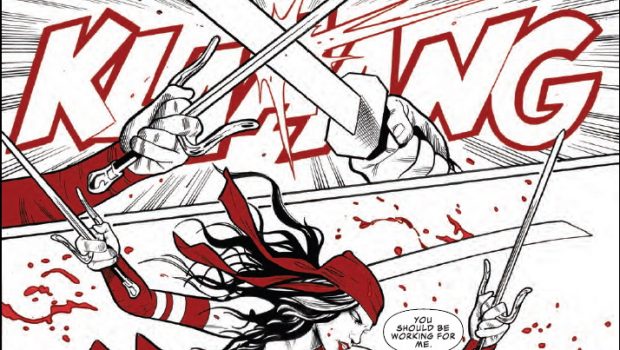 Published on March 1st, 2022 | by Tim Chuma
Elektra: Black, White & Blood #2 Review (2021)
Summary: Well worth a look if you just want to dip into a story involving this character.
After enjoying the Deadpool version of this concept I was interested to see how they would go with this one. Elektra seems to be a character who does not really pick a side and just does a job for whoever pays her at least in these stories. The individual stories do not need any knowledge of what the character has done outside of this instalment and do not seem to link to anything else.
This is ideal for something to pick up if you want to read a story that involves this character without having to commit to a long storyline. The main focus here does not seem to be on the dialogue as much it does the cool art style and fight scenes with the opportunity to spill as much blood as possible.
While some people would complain that this concept is all style over substance I would say that is hardly a bad thing as it gives the authors and artists time and space to explore outside the boundaries of normal story constraints as is usual with the one-shot format.
Well worth a look if you are a fan of this character or just want something cool to look through.
Comic details:
Writer: Greg Smallwood, Al Ewing, Peter David
Penciler: Greg Smallwood, Rod Reis, Greg Land
Cover Artist: Adam Hughes
Publisher: Marvel
Published: February 23, 2022