PS5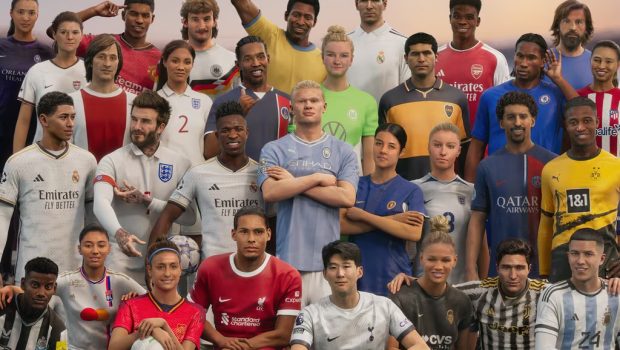 Published on September 29th, 2023 | by Paul Stuart
EA FC 24: PS5 Review
Summary: Slightly better than FIFA 23, micro-transactions remain prominent in EA FC 24, also questionable computer AI. It's a beautiful, solid but not spectacular sport title.
4.1
The Beautiful, Familiar Game
If you own already FIFA 23 for the PS5, there's not much to draw you into EA FC 24, especially if the FIFA license a must have. For those new to next-gen soccer, however, consider this is an enjoyable point of entry.
Importantly and to begin: Akin to every other mainstream sport title, EA FC 24 is a microtransaction-oriented money grab…if you let it be. In Ultimate Team (card collecting, returning from a brief hiatus) also Volta (street 3-on-3) success and snazziness are predicated on spending lots of money on skills or clothing. This is not to insist such expenditures are mandated to enjoy the rest of the title. Still, if you're married to these modes, consider there's a luxury tax waiting to be invoked.
Other modes are mainly rinse and repeat from FIFA 23. Clubs, Career (Manager and Player) return, with subtle additions aspiring to make them more accessible and playable. Specifically, quicker and easier game sub-modes to sink your teeth into versus solely grinding away at upper tiers of difficulty. Cross-play is now introduced in Clubs and Volta, opening the door for those with an XBOX X/S looking for buddies on the pitch. It's also cool that you can play mixed gender in almost every mode of EA FC 24, and it's surprisingly not an awkward marriage. The women's game is also strongly represented, as it was in FIFA 23.
On the accessibility front, EA thankfully put some work into quicker menu navigation and more flow across all of EA FC 24's modes. They're no longer incredibly disjointed, and with lots of effort commitment to move across them. With this being said, in-mode menus remain confusing as all get-up, especially in Ultimate Team which feels like finding needles in haystacks to locate things to properly pair.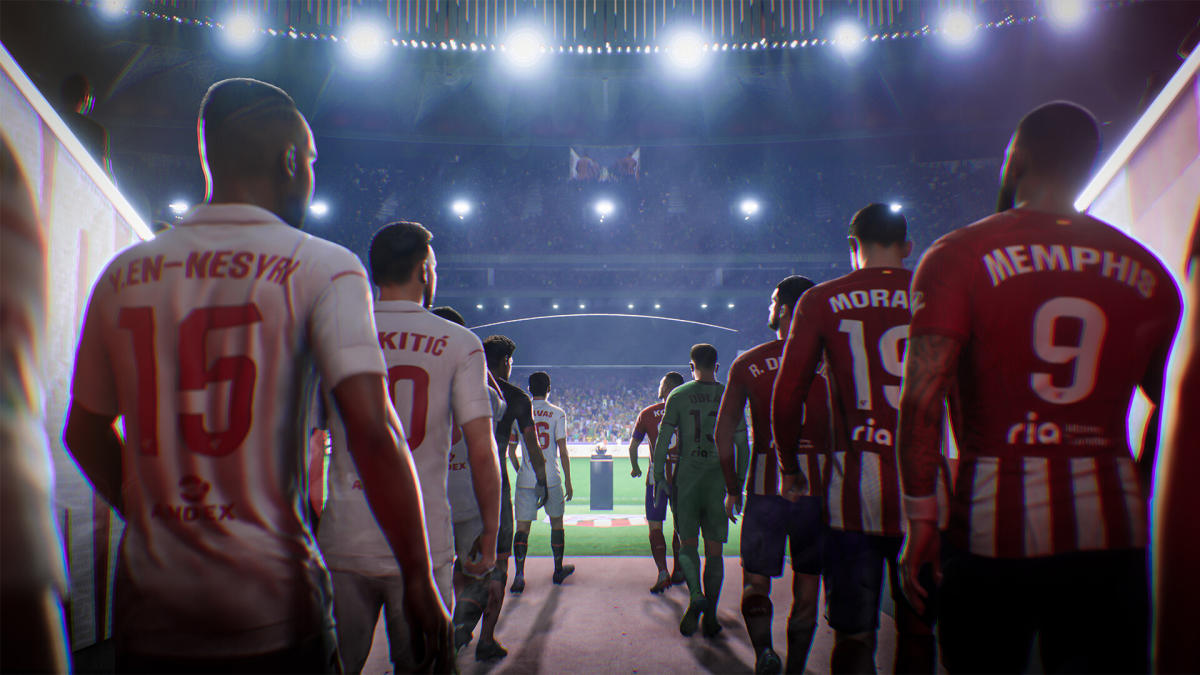 What is truly new is the introduction of Hypermotion and the Frostbite engine, both which combine to make EA FC 24 a truly visual masterpiece. You'd be hard pressed to find a more glorious looking title, and the new unique playstyles do correspond to actual player tendencies (mainly in skill moves and ball control). Being Frostbite, size does matter, and bigger guys will literally run over smaller ones with ease. Conversely, faster and more agile players will blaze past giant trees in their path. Hypermotion is a nice step up – albeit a medium sized one – from FIFA 23, with the gameplay impact obvious from first touch.
What is not new is the moronic AI which can stand around much of the match versus strategically position on offense or defense. This reduces a lot of the flow Hypermotion could've introduced, as stupid defenders will either stand still or run past offensive players creating silly chances that never should've happen. On the offensive side, AI players do not intelligently work off human controlled ones, with still too much manual coercion required to run any semblance of complex breakout play or related. I'm hoping a future patch addresses positional algorithms and response decisions, but – from launch – it is a glaring flaw in EA FC 24.
The new visual handholding on free kicks and corners is nice, but these still don't execute as intended. Curls, off the ball movement, and other aspects are still so damn complicated. On a happier note, a nice addition to EA FC 24 is to punish too long presses on goalie free kicks by instead sending them to opposing defenders down the field (whereas precision will better select an awaiting midfielder or forward on his/her side).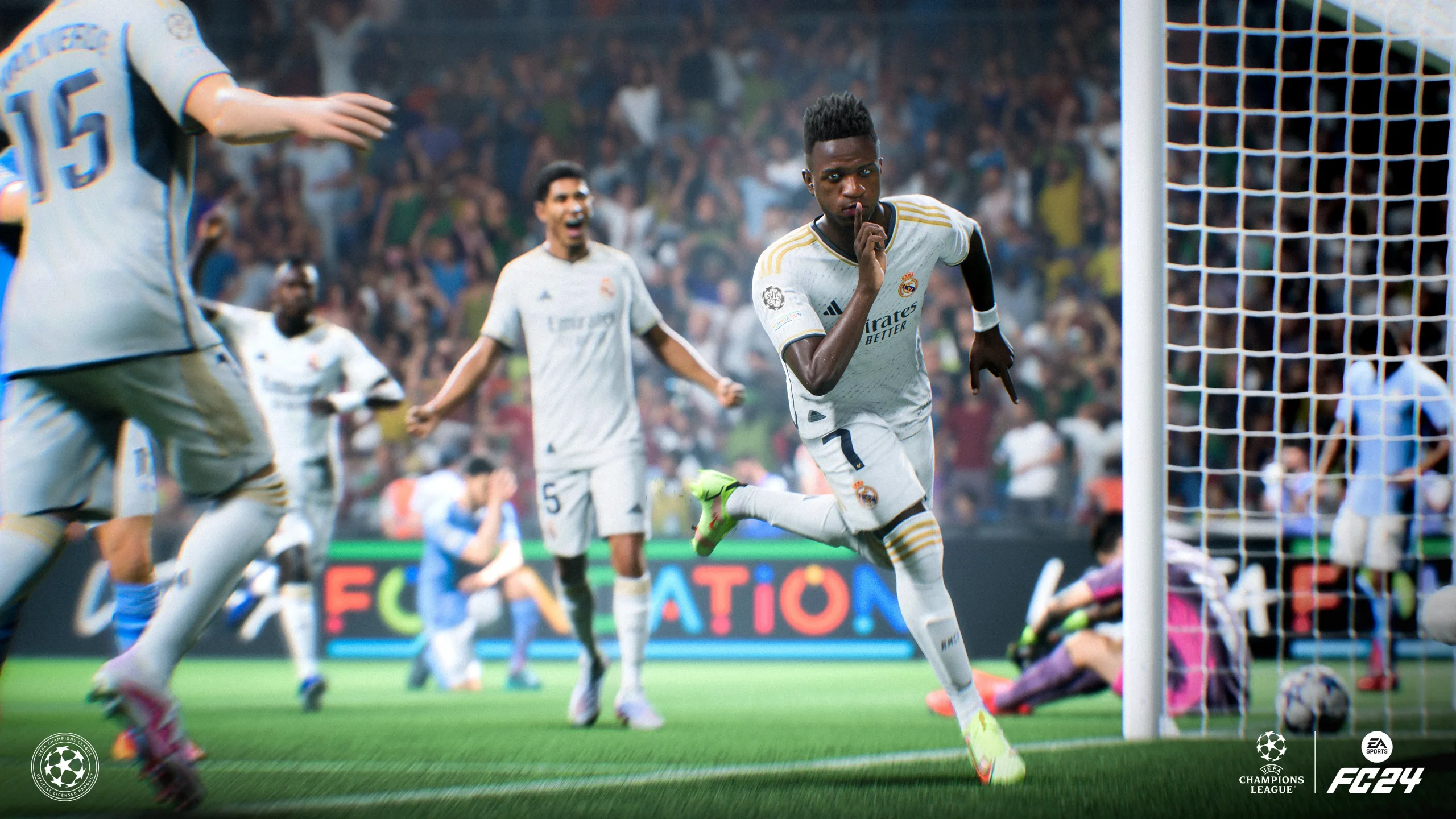 Overall presentation gets an upgrade from FIFA 23, with more angles, commentary, visual variety, augmented reality overlay, and a Sapien technology that aspires to capture star player faces more realistically. I can vouch for all of these, as playing as Inter Miami and Messi couldn't be any more visually stunning and picture perfect. There's also a new tactical cam for the strategy fiends among us. Finally, and unlike competing sport titles, the soundtrack doesn't offend.
Thus, and as a sum of its parts, EA FC 24 is a solid title…but doesn't offer anything truly new in how it's played. In contrast and sadly, Pro Evolution Soccer constantly blew FIFA out of the water in physics, gameplay execution, and overall fun factor. Yes, the former's menus were atrocious and licenses bare bones, but one would've thought EA would've better closed the gap after all of these years. Instead, EA FC 24 still features the 'ball on a string' phenomenon, limited to almost no randomness in play, offers few wow moments when the opposing AI does something strategically impressive, and the goalies too good or drunk to feel consistent.
All such misgivings aside, diehard soccer fans will appreciate the clear love of the sport EA FC 24 channel espouses…albeit its actual play lacks the essence and fun of a Sunday Premier League contest.
Importantly: many of the upgrades discussed above are limited to next-gen only. For those on a last-gen PS or XBOX consoles, this is definitely a different experience entirely…and not necessarily for the better.
Final Thoughts
EA FC 24 picks up where FIFA 23 did…mildly for the better. While visually stunning, the poor computer AI, staccato execution, and microtransaction heavy main modes hold it back. If you've got FIFA 23 on a PS5, perhaps wait for a patch or several before jumping into EA FC 24.