PC Games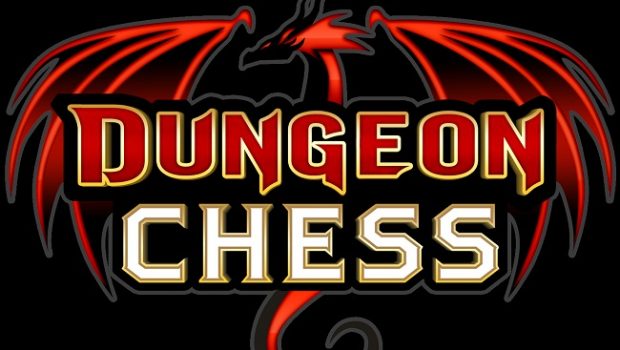 Published on May 10th, 2017 | by Paul Stuart
Dungeon Chess (Oculus Rift) Review
Summary: Get a dose of Dungeons & Dragons based chess on the Oculus Rift VR
In the early days of mainstream VR, some of the best experiences can be the simplest. Games such as 'Job Simulator' and 'SportsBar VR' highlight how immersive (and often funny) representations of everyday social activities are tailor made for a virtual reality world. Add 'Dungeon Chess' to that list.
U.S. based studio Experiment 7 created an easy to access but still engaging chess title that simply works. Cool pieces, gameplay is intuitive, and putting chess in 3D adds so much to static chess simulators devoid of frills. It's also a wonderful way for casual and intermediate chess players to get into the mix, and do so within a fun environment.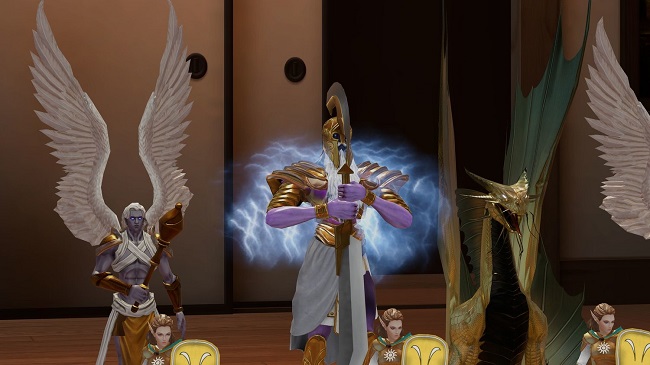 As the title suggests, 'Dungeon Chess' is derived from the Dungeons and Dragons world. Specifically, its pieces representative of species and characters within the D&D universe, also its default pub setting. I'm by no means a D&D aficionado, but it's easy to recognize the iconic Eye of the Beholder (as rooks), also dragons (queens), unicorns (knights) archangels (bishops), and elves and knights (as pawns).
The concept of uniting fantasy and chess is anything but new: like many, I've been playing such titles since 'Battle Chess' first appeared back in 1988. In all these iterations, characters move and conquer via beautiful animations and sound effects. Guilty pleasure: I confess to surrendering many a piece simply to watch the terrific chaos that ensues. (Sorry guys!) Old habits die hard, it seems.
Thus, Dungeon Chess doesn't offer anything revolutionary, per se, but – per above – there's something awesome about being able to manipulate chess pieces in a 3D world and board. Moreover, the computer plays a solid game. Even at lowest difficulty levels (ahem),  AI will seize upon mistakes, and thankfully doesn't take very long between moves.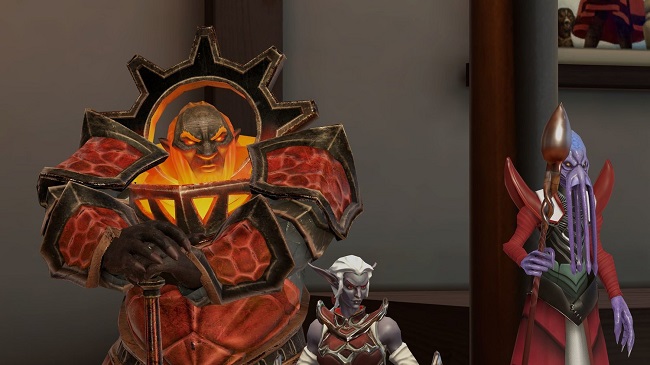 The early and current version of Dungeon Chess is a bit limited, and single player/invite only (multiplayer is coming, per developer). It does feature some nifty changes in room and wall paintings, also the avatar used to represent your character to eventual online opponents.
I do have some quibbles. Most importantly, there's a subtle and constant screen jittering of stationary objects (and subsequent motion sickness) throughout. I traded emails and phone calls with Experiment 7's lead developer (Coray Seifert), who noted this a problem with an earlier build and older GEFORCE graphic card drivers. Obviously it is still rearing its head. They are, however, currently working on a fix.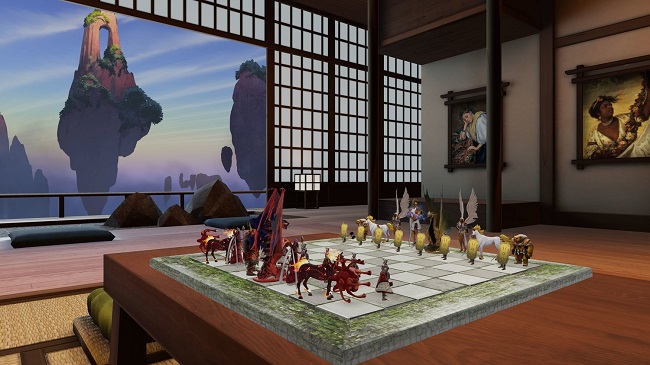 Also, chess pieces – while cool – can use a bit more fidelity. Dungeon Chess would be well served in offering a slider to increase/decrease graphic resolution. Ditto for more varied sound effects and animations. I've been advised a slight resolution upgrade tweak is on its way, likewise a correction to redundant audio.
Third, a fair bit of immersion is lost without any form of haptic feedback. Picking up a piece produces no feedback sensation, so pieces are technically not weighted. Adding actual feel to the D&D characters (to include bigger ones weighing more) would go a long way. I would also like the board shaded for where a selected piece can legally move.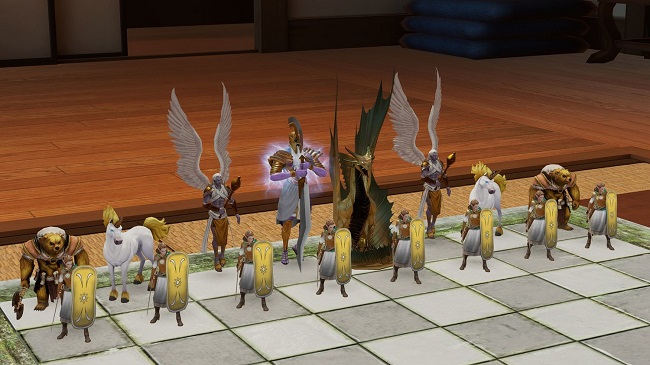 Finally, Dungeon Chess allows for height and board location adjustments (to compensate for setups), but they're far too fixed. In contrast, 'Eleven Table Tennis' provides full height, location and angle tweaks to suit virtually any gamer and space. In all fairness, however, this game is meant to be played seated.
Despite these foibles, is Dungeon Chess worth the price of admission? At only $10, it's hard to argue against it…but note it's a work in progress. I'm therefore somewhat shocked it labeled a proper versus Early Access release. Seifert noted as least two build updates on the horizon, ones hopefully coming sooner rather than later.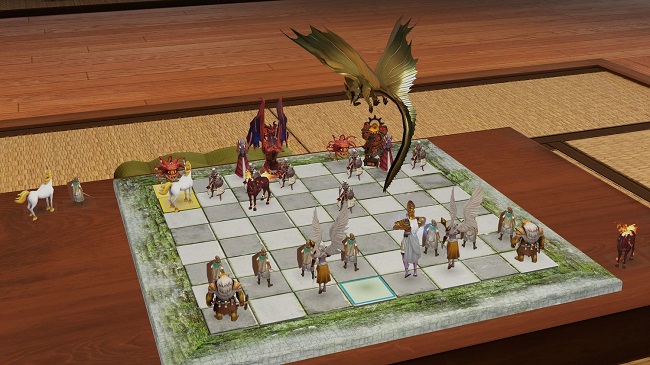 Final Thoughts?

Dungeon Chess is a solid and affordable chess experience, one nicely paired with the Dungeons and Dragons brand. Still, graphic jitters and missing options make it a wait-and-see title, at present.
Game Details
Primary Format – Oculus Rift
Game Genre – Puzzle
Game Developer/Publisher –  Experiment 7