Films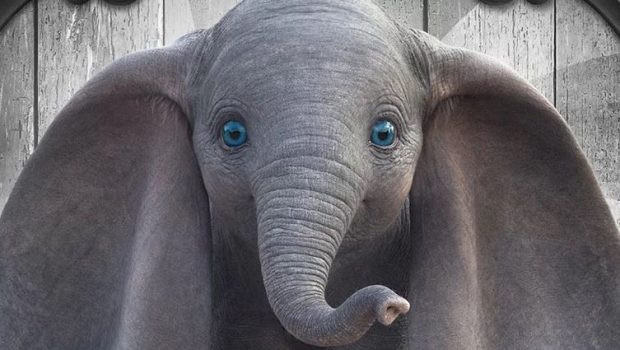 Published on March 30th, 2019 | by Harris Dang
Dumbo – Film Review
Reviewed by Harris Dang on the 30th March 2019
Disney presents a film by Tim Burton
Produced by Justin Springer, Ehren Kruger, Katterli Frauenfelder and Derek Frey
Written by Ehren Kruger
Starring Colin Farrell, Michael Keaton, Danny DeVito, Eva Green, Alan Arkin, Nico Parker, Finley Hobbins, Roshan Seth, DeObia Oparei, Sharon Rooney, Phil Zimmerman, Douglas Reith and Joseph Gatt
Edited by Chris Lebenzon
Running Time: 112 minutes
Rating: PG
Release Date: the 28th of March 2019
In my review of The Nutcracker and the Four Realms (2018), this reviewer commented that Disney's live‑action remakes have received variable critical reception from critics and audiences alike. While often credited for their faithfulness to the animated source material, others have been more critical and said that Disney is only printing money by redoing its signature films.
Adding to the high volume of live-action Disney film adaptations that we have received over the past decade, we are now inheriting three films in 2019. The first is an adaptation of the 1941 animated film, Dumbo, and is directed by Tim Burton.
It is easy to be tepid about a live-action Dumbo considering Burton's recent mediocre offerings (including a Disney adaptation of Alice in Wonderland), screenwriter Ehren Kruger's overall middling script work, and a running time double the length of the hour-long original.
However, with a talented cast of newcomers, respected thespians and long-awaited Burton collaborations embracing both the iconic source material and the cute-as-a-button pachyderm in the titular role, it is hard to resist. Will they make us believe that the elephant can fly?
Struggling circus owner Max Medici (Danny DeVito) enlists former star Holt Farrier (Colin Farrell) and his two children, Milly (Nico Parker) and Joe Farrier (Finley Hobbins), to care for Dumbo (as itself), a baby elephant born with over-sized ears. When the family discovers that Dumbo can fly, it becomes the main attraction, bringing in huge audiences and revitalising the run-down circus.
The elephant's magical ability catches the attention V. A. Vandevere (Michael Keaton) and aerial artist Colette Marchant (Eva Green). They swoop in to make the peculiar pachyderm a star for Vandevere's circus in Dreamland until Holt and the kids realise that behind the shiny and wondrous exterior, Dreamland is full of dark secrets.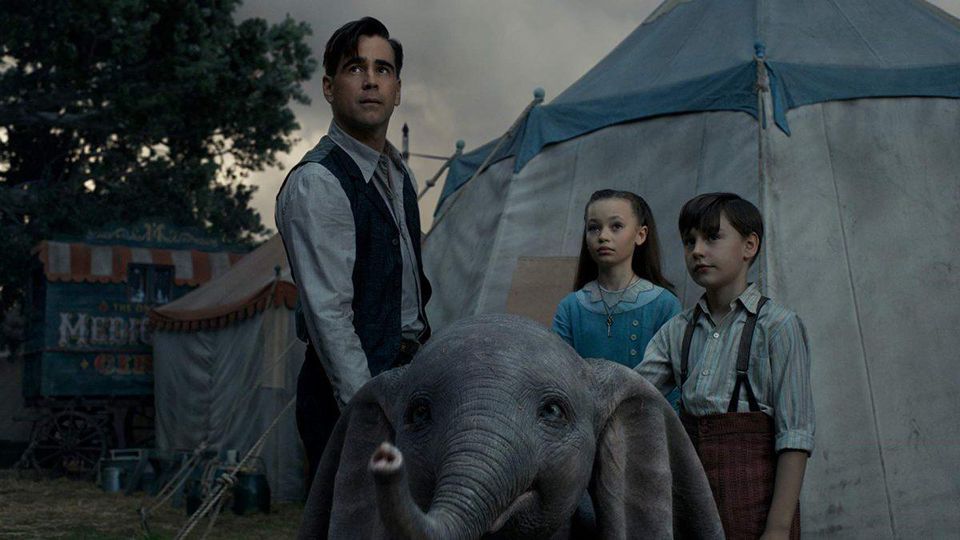 Unfortunately, 2019's Dumbo does not work as an adaptation or on its own path. It is not unlike the live-action Beauty and the Beast (2017) or the titular animal itself. It suffers from an excessive running time, superfluous characters (who substitute for the 1941 film character Timothy Q. Mouse poorly) and glacial pacing. For all the time, money and talent involved, it still feels malnourished.
The actors' efforts to enrich their characters is not enough. Danny DeVito is his usual energetic self, but is below par. Colin Farrell is lost with his stock fatherly role and his Kentucky accent is inconsistent. Nico Parker and Finley Hobbins are wooden and make little impression with their parts. Meanwhile, the talents of both Eva Green and Alan Arkin are wasted, and Michael Keaton is entertaining and over-the-top but feels like he belongs to a different set.
Despite great supporting contributions from Rick Heinrichs' production design and Colleen Atwood's period costumes, Tim Burton's direction is slack. He competently orchestrates a viable product but lacks inspiration and his own unique touch. For example, there is a scene set in the Dreamland theme park involving a scary attraction and monstrous creatures. This scene had the potential for Burton's Gothic sensibilities and macabre humour, particularly with Danny Elfman's contribution to the musical score. Instead, its sanitised and sterile feel is emblematic of the entire film and its lack of personality.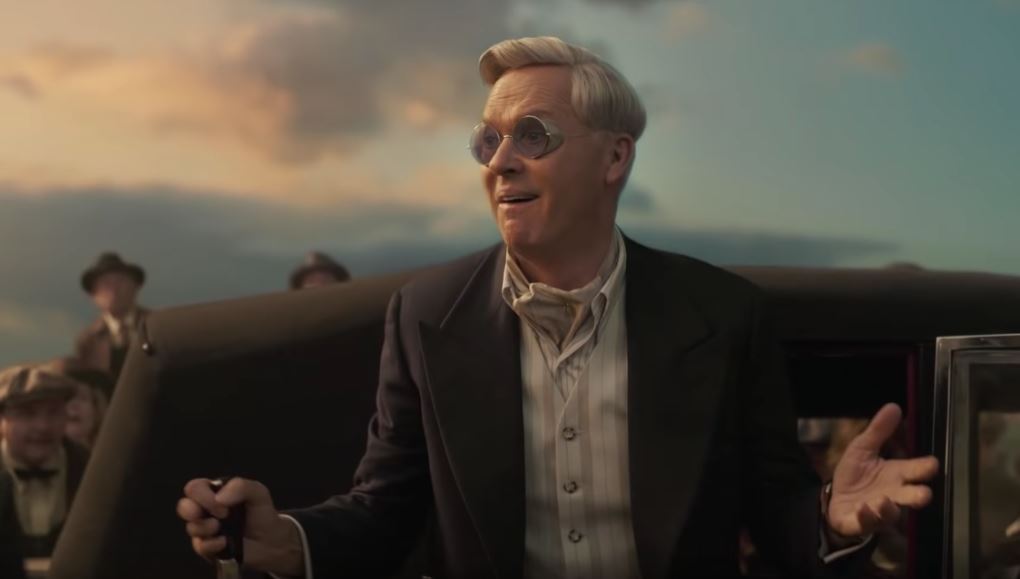 While certain scenes are redone, including the 'pink elephants' and the 'Baby Mine' sequences, the filmmakers deserve credit for not copying the original film. Yet the imbalance between the human characters and the titular role, attributable to Kruger's sloppy screenplay, renders these moments ineffective.
It is with a heavy heart that Dumbo is yet another unnecessary remake and a further disappointment in a long line of letdowns in Tim Burton's oeuvre. You will believe an elephant can fly, but you will forget about it once the act is over.
Summary: Dumbo is yet another unnecessary remake and a further disappointment in a long line of letdowns in Tim Burton's oeuvre.