Blu-ray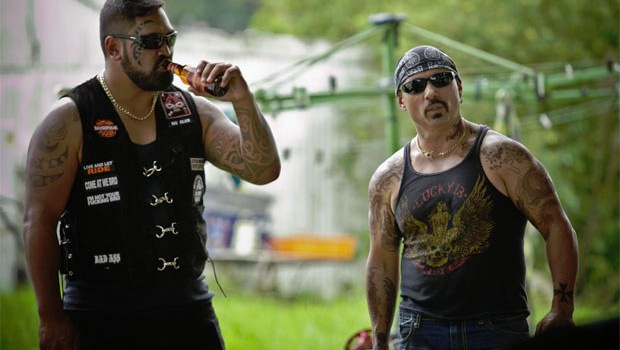 Published on January 10th, 2016 | by Natalie Salvo
Dumb Criminals Blu-ray Review
Summary: "Dumb Criminals" lives up to its name and doesn't take itself too seriously but too often feels like a poor man's "Housos".
There's a great quote at the end of "Billy Madison" by the school principal. It goes a little something like this: "What you've just said is one of the most insanely idiotic things I've ever heard. At no point in your rambling, incoherent response where you even close to anything that could be considered a rational thought. Everyone in this room is now dumber for it". This is a very apt way of summing up the film, "Dumb Criminals". It's a silly story based on the real-life mishaps and misadventures of some stupid crooks and their partners in crime.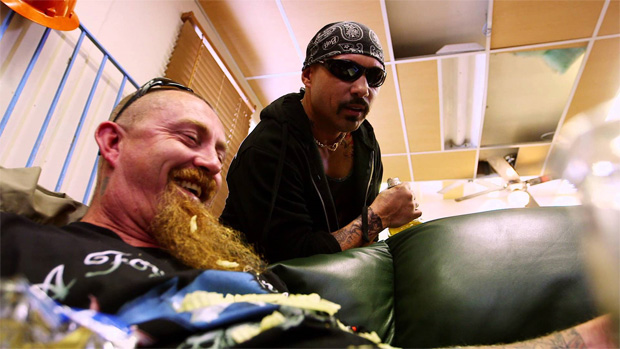 The film is a spin-off of a web series by the same name. It's by prolific writer, director and producer, Paul Fenech, who is also the creator of "Housos" and "Fat Pizza". It's fair to say it doesn't require a large stretch of the imagination to go from those other TV programs and their brand of cult comedy and offensive humour to reach this current instalment (and once again, Angry Anderson makes a cameo).
"Dumb Criminals" is about two former bikies and crooks named Rabbit (played by Fenech and as a sidenote his surname is actually the Maltese word for "rabbit") and the pokie-loving, Rongo (Kevin Taumata). The pair are uncles to Sharley (Sage Matchett), the daughter of a Bogan single mum named, Sharnelle (Elle Dawe in a role that isn't a million miles away from her Shazza character on "Housos"). Sharley needs expensive medical treatment in a Swiss hospital, which will cost $150,000. So Rongo and Rabbit decide to plot, scheme and rob in order to get the family the necessary cash. The only problem is they're pretty inept criminals and they count a pothead and ice addict among their mates.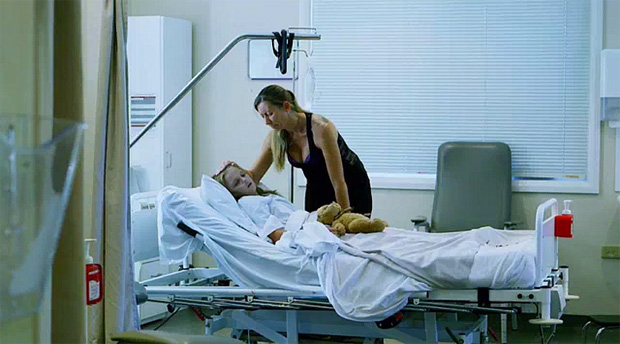 The movie features lots of Australian stereotypes: Bogans, bikies, druggies, ethnics and large-breasted bikini-clad women. It's a wild ride that sees the madcap group travel all the way to Las Vegas to pull off a job. The only problem is the humour is very slap-stick and one-note, which can get rather tedious. In one interview Fenech called himself Australia's answer to Adam Sandler because they share the same sense of humour and appeal to the 15 year old in all of us. That's fine when we are teenagers but this doesn't necessarily translate when you become an adult. In fact, the current news story involving local heroes, James Ross-Munro and Kane Wiblen's efforts in thwarting two thieves at Oporto has packed more punch into a YouTube clip than this film did in its 90 minutes. Enough said.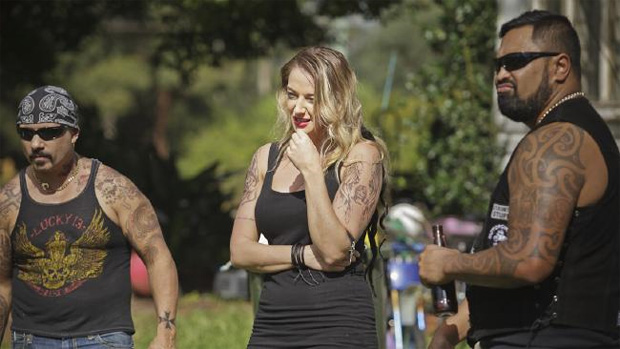 "Dumb Criminals" really does live up to its name. It stitches together some of the silliest real-life crimes played out by people: from sealing a tyre off a cop's car to using black texta on your face to rob a store because you forgot to bring a mask. It's a film that doesn't take itself too seriously and requires you go to in with very low expectations. But even with all of this in mind you can't help but think these dirty deeds are like a poor man's "Housos".
Blu-ray Details
Director – Paul Fenech
Actors – Paul Fenech, Andy McPhee, Elle Dawe, Ashley Avc
Film Genre – Australian Cinema
Label – Universal Sony Pictures P/l
Audio – English (DTS-HD 5.1)
Region Coding – B (Blu-Ray)
TV Standard – PAL
Rating – MA15+
Year of Release – 2015
Primary Format – Movies/TV – Blu-Ray