Family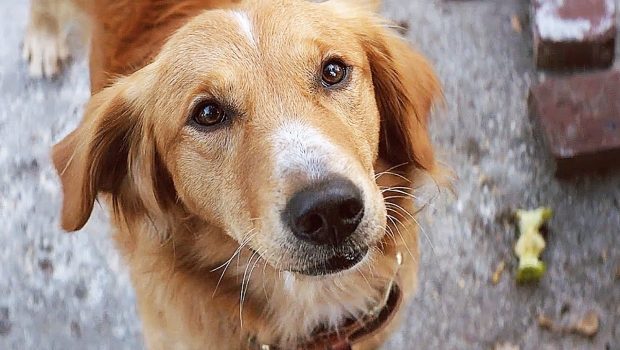 Published on October 5th, 2017 | by Rob Mammone
A Dog's Purpose DVD Review
Summary: A tale of a dog and his boy, down the years, through multiple lives, offers heartwarming family entertainment.
Delightful, inoffensive family films are pretty hard to come by, these days. They seem mostly to be loaded with sexual inneundo, comic violence that has few laughs, or are just plain boring. Happily, A Dog's Purpose is a fun, satisfying family movie with a neat premise that offers something for children and their parents.
Told from the perspective of a dog living through multiple lives (and given voice by Josh Gad throughout) we first see a dog named Toby wondering what his purpose in life is.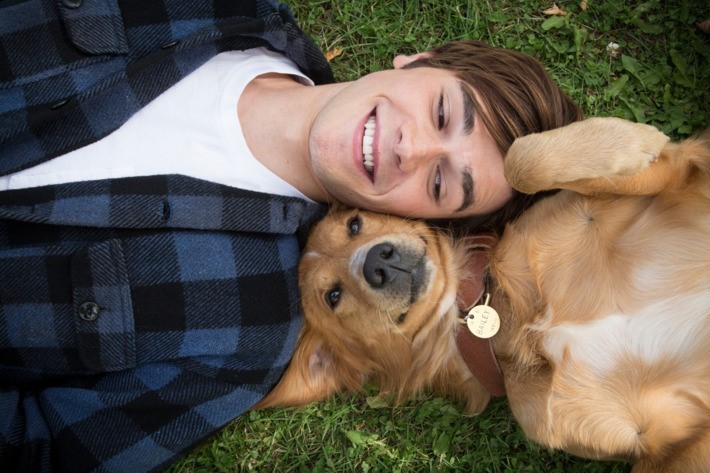 His next incarnation, Bailey, forms the bulk of the movie. Taken in by Ethan(KJ Apa), the two quickly bond. As Ethan grows older, and observes his father's behaviour towards his mother, Bailey too grows older, content to be part of the family 'pack.' When Ethan starts dating Hannah (Britt Robertson), it seems that a fairy tale ending is in the offing.
Sadly, that doesn't come to pass. Injured saving his mother from a house fire, Ethan's college scholarship chance vanishes. Bereft, he turns his back on Hannah, and becomes a lonely, embittered man. Bailey, confused by the change in his master, eventually dies, and comes back over several lifetimes, living lives that are sometimes good, and sometimes bad.
Finally, Bailey is reborn and finds, by complete coincidence, his old master. Is there still a chance that Bailey can find his purpose?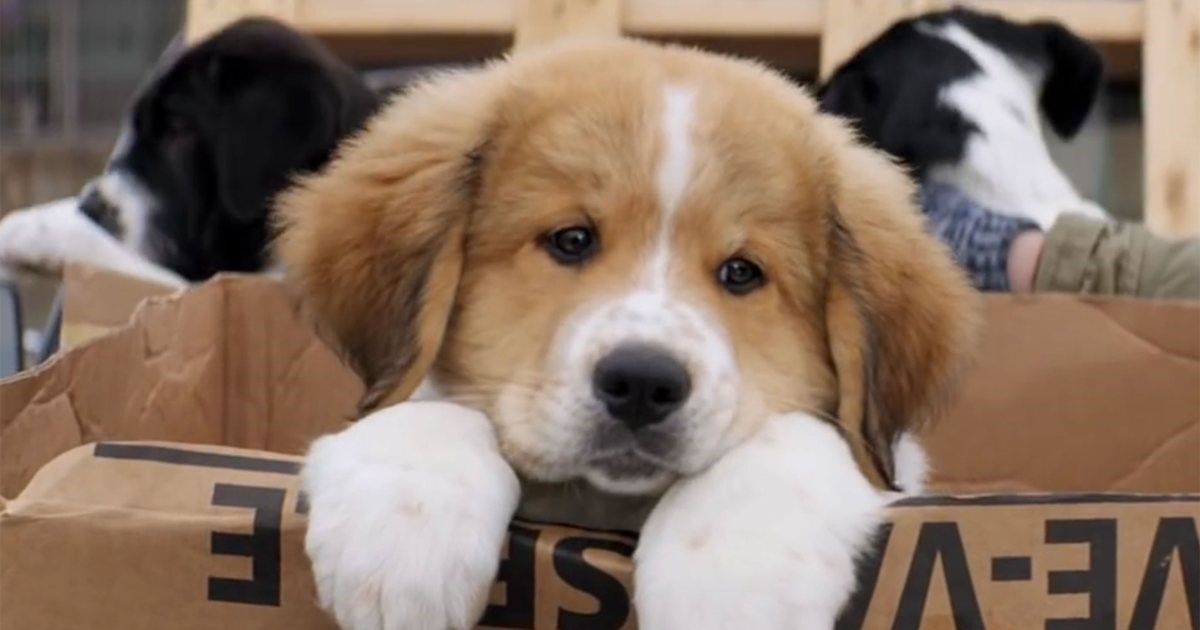 Expertly directed by Lass Hallstrom, from a screenplay by W Bruce Cameron, adapting a best selling novel of the same title, A Dog's Purpose is never so confronting as to make for uncomfortable viewing, but instead treats its audience, and the subject matter, with touching respect. While the narrative skips along as we journey through Bailey's different lives, there is a destination in mind. And while some of the narrative strands are by nature short and a little shallow, the deeper story, his connection with Ethan over many years, is something that lends the movie its sense of balance.
KJ Apa does well in a role that demands he change performance mid stride as his hopes are dashed by the jealousy of a classmate. Britt Robertson conveys a sense of maturity in a role that is a little thin, giving her final scene a real sense of heartbreak when she realises she can't save Ethan from his sorrows. Josh Gad does a nice line in whimsy, giving Bailey's voice the right sort of innocent characterisation needed to get through some of the tougher scenes.
There's enough in the movie to keep the adults and the children entertained throughout. Bailey dies multiple times, and while one of the deaths may be a little confronting, the astute parent should be able to handle it. And the adults will surely appreciate the growth in the characters of Ethan and Hannah, as the journey from youthful hopes to adult reality and then back to hope will match the lives of many watching.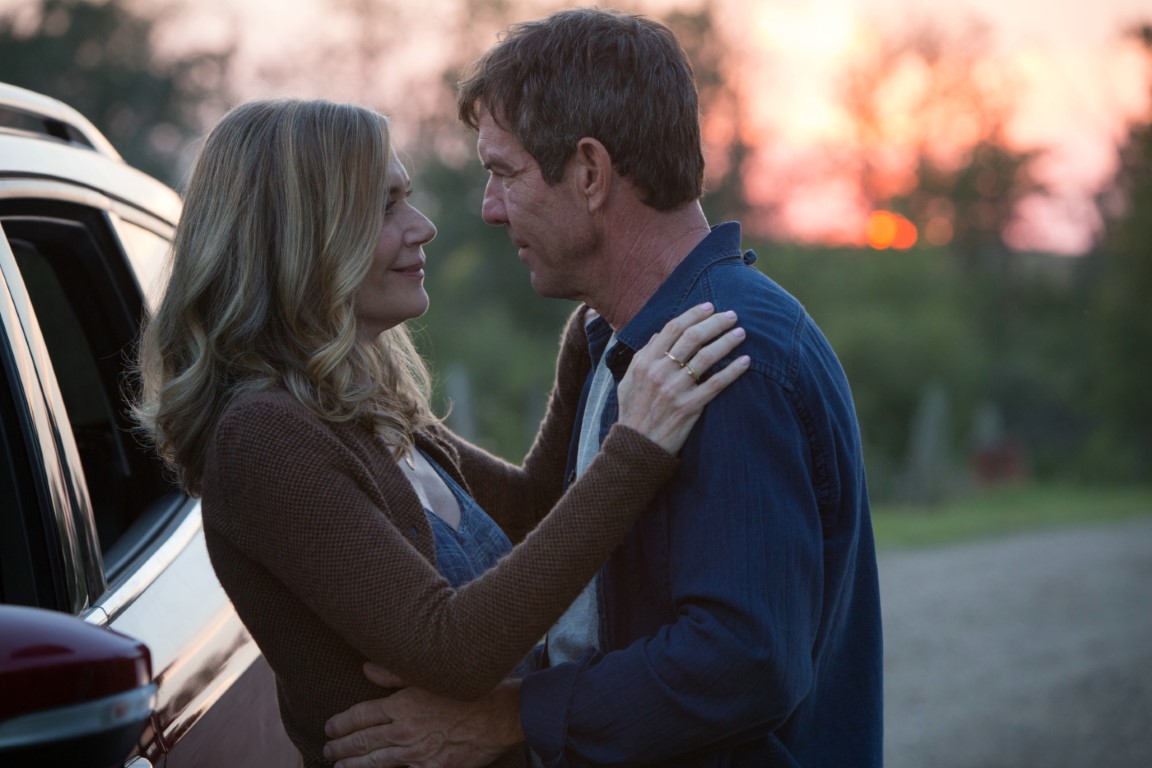 Overall, A Dog's Purpose is an entertaining movie that doesn't shy away from some deep questions about the nature of existence. In the end, Bailey finds his purpose; but the movie also asks us, the viewer, what ours is as well.
A short package of features, typical fare for Hollywood movies, is also featured on the disc.
DVD Details
Director – Lasse Hallström
Actors – Josh Gad, Dennis Quaid, Peggy Lipton, Bryce Gheisar, K.J. Apa
Film Genre – Drama
Label – 20th Century Fox
Audio – English (Dolby Digital 5.1)
Subtitles – English
Running Time – 100
Aspect Ratio – 2.40:1
Region Coding – 4
TV Standard – PAL
Rating – PG
Consumer Advice – Mild themes
Year of Release – 2017
Primary Format – Movies/TV – DVD