XBox One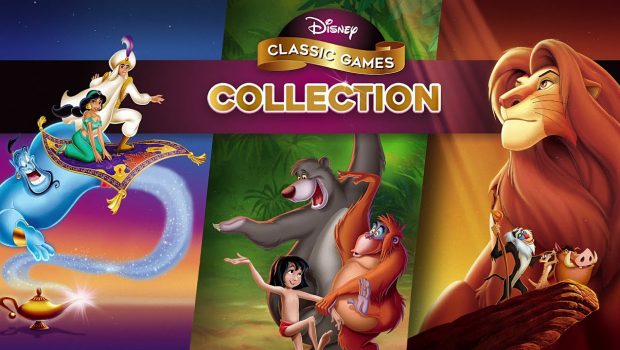 Published on January 25th, 2022 | by Andrew Bistak
Disney Classic Games Collection Review #XBox #XSX
From the canals of gaming history comes a true classic collection from Disney and with the emergence of retro consoles, Disney have made these classics available across multiple platforms and today we're checking out the Xbox One version which is also playable on the Xbox Series X|S. Needless to say, these titles are quite nostalgic if you grew up playing them but how do these games play in 2021, considering that Aladdin was released in 1993?
Key Features
The Expanded Collection: Play through multiple different versions of the beloved Aladdin, The Lion King, and The Jungle Book games that have been created over the years, including both console and handheld versions. This incredible combination makes this the best edition yet of Disney Classic Games.
BOTH 16-Bit Console Aladdin Games included for the first time since their original release. By popular demand, two completely different and equally adored Aladdin games are finally available and enhanced for modern consoles. Which Aladdin game is YOUR favorite?
Modern Features: Instantly rewind any of the games in real-time to retry difficult areas, view full game playthroughs with the ability to skip forward, jump in, and start playing at any point, and quickly save your progress and continue your adventure wherever and whenever you want.
While this release contains Aladdin, Lion King and the Jungle Book, there are different incarnations of each game that includes;
Disney's Aladdin: SNES, Game Boy, Game Boy Color, Sega Mega Drive
Disney's Aladdin – Final Cut: Sega Mega Drive
Disney's Aladdin – Demo Version: Sega Mega Drive
Disney's Aladdin – Japanese Version: Sega Mega Drive
Disney The Lion King: SNES, Game Boy, Game Boy Color, Sega Mega Drive
Disney The Lion King – Japanese Version: Sega Mega Drive
Disney The Jungle Book: SNES, Game Boy, Sega Mega Drive
At their core, these are 16-bit arcade platformers that are based on the equally classic films, Aladdin, The Lion King and The Jungle Book as it takes the player to a "whole new world" of classic gaming. With retro graphics, audio and gameplay, these games really pushed the architecture at the time and comparing the games on the different consoles is a fun experience.
Like the games on the retro-consoles, these games have not received any next-gen makeover and they are basically identical in terms of how they play, look and sound when initially released. So if you're looking for something next-gen, you might want to get your gaming fix elsewhere as these games are for nostalgia and to experience the classics at a simpler time of gaming.
However the modern devs behind this release have included some clever tweaks by allowing you to rewind, skip ahead and save anywhere that were not available in the originals, including full game playthroughs and even "pokes" (aka cheats). While the graphics look the same as the originals, these bitmaps have received a slight upgrade to 1080p but in essence, they look the same as they have been adjusted for modern TVs.
Walking you through memory lane is a museum area that has videos about the creation of each of these games, including wonderful art (some never before seen) plus pre and post-production images that really celebrates these classics. Add in soundtracks and there's plenty to find in this classic collection. Additionally it's fun seeing the subtle changes between each platform and even graphical differences between each console version. There was also a debate way back in the day on which version of Aladdin was superior, Genesis or SNES… now you can be the judge!
In terms of gameplay, Aladdin is the winner in this collection, followed by Lion King and then Jungle Book. Aladdin had the best and most diverse gameplay, whereas Lion King really payed homage to the film. Thankfully the controls work a treat on the Xbox Series X Controller! Lastly, there's some great gems to be found littered through this release that I won't spoil here!
Trailer
.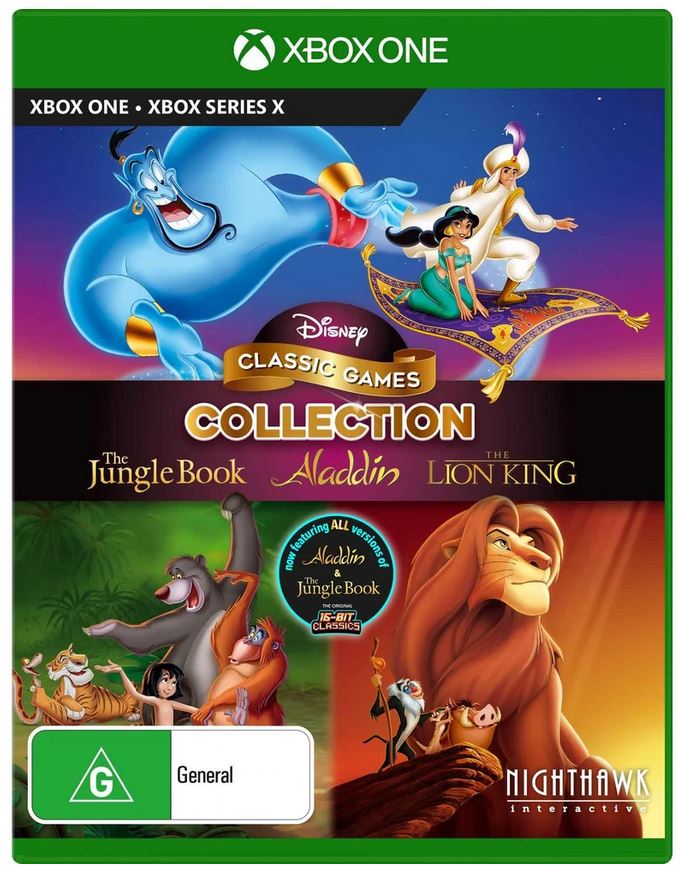 Final Thoughts?
If you're seeking something classic or want to travel back in time to a simpler area of gaming, then this collection is for you. While I had great fun revisiting these and even finishing them as I could never complete Lion King or Jungle Book in the day, the tweaks definitely allowed for this. However I have been spoiled for gaming since then and the gameplay does become repetitive but still a fun experience that is like the virtual coffee book of gaming.