PS4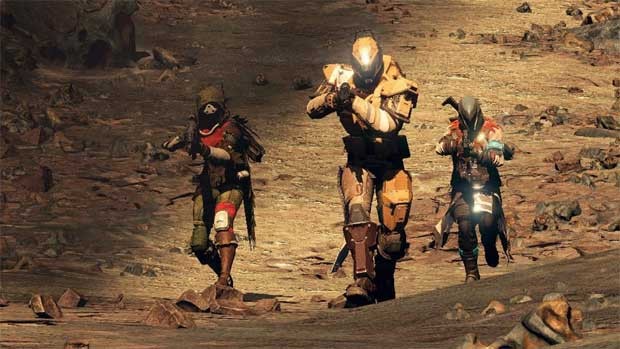 Published on September 23rd, 2015 | by Nathan Misa
Destiny The Taken King PS4 Review
Summary: The Taken King is a solid package offering several more hours of fun, engaging new gameplay.
The Taken King is the third DLC package released for 2014's Destiny, a shared world FPS MMO with a lot to prove after its successful but controversial first year. The newest add-on marks a return to traditional storytelling with a fresh six-hour campaign and enemy faction, introduces several new subclasses, armour, and weapons into the ecosystem. There's also three new multiplayer Strike missions and seven new Crucible maps, bolstering the strong competitive multiplayer component.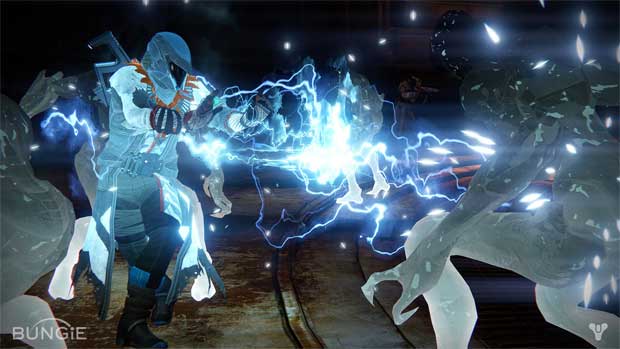 Launching alongside the 2.0. update which completely re-designs the existing levelling and quest systems and replaces Peter Dinklage's voice-over work of Ghost with Nolan North, The Taken King is easily the biggest, most satisfying expansion content released so far.
The strongest offering from The Taken King is its engaging storyline, presented in stunning cinematic cutscenes and a pulsating, urgent soundtrack. Picking up from the previous two add-ons, players are introduced to new series antagonist Oryx, the father of Crota (antagonist in The Dark Below) and the titular Taken King. Oryx seeks revenge against the Guardians for Crota's death, and begins enslaving Hive, Cabal, Vex and Fallen with his dark powers to create the Taken, a faction corrupted by The Darkness.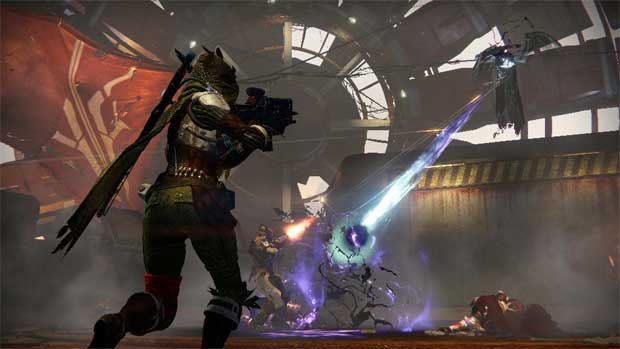 Oryx and The Taken's threat to the galaxy is presented in a much more succinct manner than the base game and is immediately more interesting. Both Oryx and his Taken are dangerous enemies you will be actively fighting across existing locations like Earth and the Moon, and the new area, The Dreadnaught, Oryx's flagship located in the middle of Saturn's shattered rings.
The Dreadnaught is frighteningly alien and a refreshing change of scenery; it's also filled with glorious loot and other rewards for those engaging in main story missions, patrols, raids and public events. Overall, the main campaign takes six to ten hours depending on skill level, whether you play solo or in a fire-team, and do all side-quests and other activities.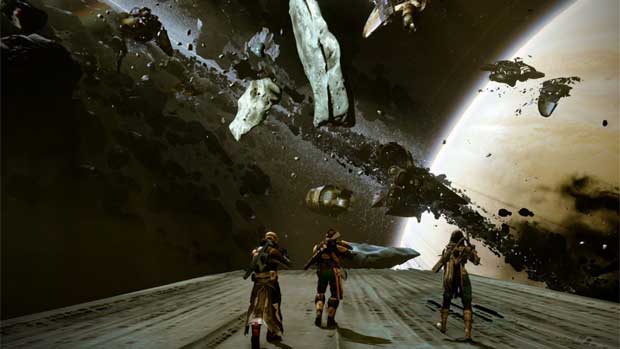 The original narrative offered in Destiny's main campaign was widely panned for deliberately vague dialogue, unelaborated plot-points and most of the game's lore was on Bungie's official website rather than accessible in-game. Bungie have now incorporated more lore into the game world by way of Ghost, your Guardian's travelling floating robot companion. Now customisable in appearance and stats, Ghost will elaborate on lore when you scan certain elements of the environment to learn more about the area, your enemies and the history of the Destiny universe. Nolan North does an excellent job replacing Dinklage as the primary narrator, with a whimsical, playful tone making for humorous banter.
The Taken King also offers excellent character development of Cayde-6, Eris Morn, Ikora Rey and Zavala, making them more than just NPC shops and actual Vanguard leaders mentoring the Guardian; Nathan Fillion and Lance Reddick deserve special mentions for particularly hilarious, excellent voice-work.
Speaking of quests, the quest system introduced in the massive 2.0 update available to all players – regardless if you buy The Taken King – changes how players engage with the core gameplay content the most. Tasks and requests from NPCs now appear in a 'Quest' tab, where you can review objectives and rewards and mark missions you wish to undertake at any given time. Bounties and their rewards can also be tracked and retrieved from this tab rather than having to go to the Tower.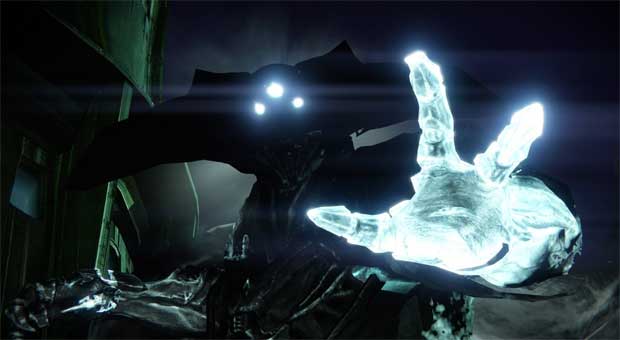 Quests offer an extra level of motivation for completing daily and more long-term PvP and PvE tasks, such as aiming for specific kills in Crucible multiplayer or when repeating the same patrols and strikes several times – it also helps that loot rewards are a lot more consistent and regular than before.
The earliest side-quests in The Taken King introduce the three new subclasses for Hunters, Titans and Warlocks with unique super abilities to devastate foes in PvP and PvE battles and each progress the combat system greatly in both fun factor and strategies available. Nightstalkers can tether groups together in a support-role; Sunbreakers use a fiery hammer of pain to throw at enemies and Stormcallers summon powerful discharges for crowd control against mobs. Each sub-class was satisfying to play, especially in the new Crucible maps and multiplayer modes – Rift (a twist on Capture the Flag) and Mayhem (greatly reduced cooldown on abilities).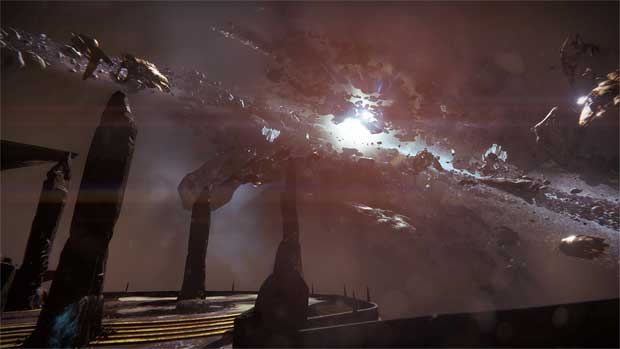 The new 2.0 update also changes currency; Legendary Marks now replace all others for purchasing exotic armour, weapons and engrams. Factions must also be pledged to in order to level up reputation to purchase their unique items. If you're a fan of more armour and weapons, you'll be happy to know there's a ton of new exotics and legendary sets in The Taken King.
Final Verdict
The Taken King represents a paradigm shift for Destiny in the way it keeps players engaged and having fun in both short-term, daily activities like Crucible, side-quests and Patrols, but also long-term time sinks like Strikes and Raids – the latter of which is represented with the best raid the endgame has seen so far, King's Fall – which requires six players to beat.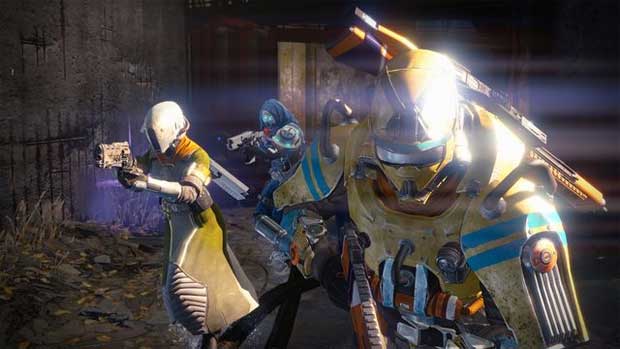 The new equipment, Crucible maps, increased emphasis on characters and storyline and the updated quest and levelling systems make The Taken King a worthwhile purchase for returning players seeking more content with better execution, and new players diving into the franchise for the first time – especially for PlayStation 4 owners, who get an exclusive Crucible map, Strike mission, exotic scout rifle and a legendary gear set for each class.
Should Destiny have offered this level of quality in its content and gameplay mechanics when it originally launched in 2014? Absolutely. $70 AUD RRP is a big asking price and many returning players will probably feel rightly ripped-off – my advice would be to wait for a price-drop, if this is the case. For new players or hardcore fans who can afford the new DLC package and are dying to experience the epic sci-fi story they deserve right now, The Taken King is a solid package offering several more hours of fun, engaging new gameplay.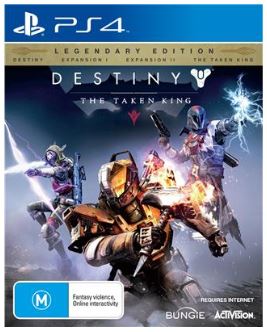 Game Details
Primary Format – Games – Playstation 4
Game Genre – Shooter
Rating – M
Game Developer – Bungie
Game Publisher – Activision