Comics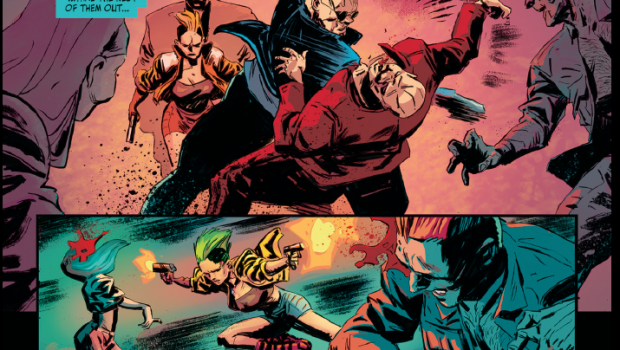 Published on April 8th, 2021 | by Tim Chuma
Cyberpunk 2077: You Have My Word #1 (2021) Review
Summary: Not really related to the game that much but who would want to be these days? Middle of the road.
Maybe not the best to be associated with the video game right now, but all these stories would have already been ready to go before it came out so they have to release it now. This story follows a new set of characters from the same city and is not related to the game at all except for being set in the same universe.
The main protagonist seems a bit prickly in this one and the other characters seem a bit stock for this type of story. What does stand out is the older characters with missing limbs the mother and father out in the desert. There is no public health care in the city and corporations run everything so if you can't afford the best implants you end up with the lowest quality upgrades.
Replacement limbs seem to be so widespread that no one looks twice and there are "bling" accessories for those that can afford them. Not sure if anyone would want to replace a function limb with a false one as it is never as good and then you have to pay for spare parts and WD40 forever.
The artwork seems hard-bitten enough and having the one artist makes it seem more coherent than something like MADI where they had too many artists. There are already other projects looking to cash in on the Cyberpunk universe but not using the same trademark.
I would say this one is middle of the road depending on which way the story goes. Have a look before you commit to reading the rest of the series.
Comic details:
Writer: Bartosz Sztybor
Artist: Jesus Hervas
Colourist: Giulia Brusco
Cover Artist: Jesus Hervas
Genre: Video Game, Science-Fiction, Action/Adventure
Publisher: Dark Horse
Publication Date: April 28, 2021
Format: FC, 32 pages; Miniseries