Blu-ray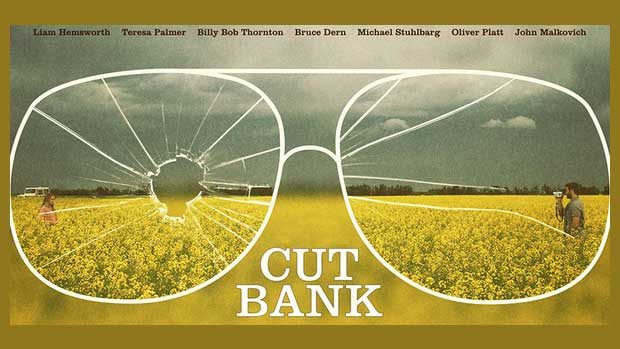 Published on June 4th, 2016 | by Natalie Salvo
Cut Bank Blu-ray Review
Summary: "Cut Bank" owes a lot to the Coen brothers and other films and is ultimately a dark noir thriller that has some pleasing moments and other periods where it veers a little too far off course.
"Cut Bank" is the sort of film that if you go in with low expectations you may just be pleasantly surprised. The movie is a pastiche of noir thriller and is indebted to the work of the Coen brothers in more ways than one. "Cut Bank" is ultimately the sort of story that is hardly ground-breaking, but it could just be a pleasant enough ride for the most part.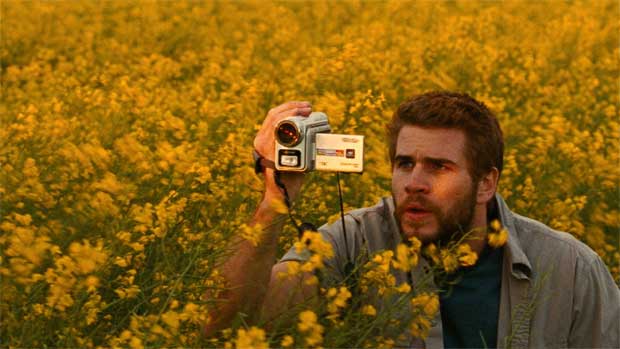 The film is written by Roberto Patino ("Sons of Anarchy"). It also marks the feature debut for veteran TV director, Matt Shakman who has recently been working on the TV adaptation of "Fargo" (and this has certainly influenced this film). "Cut Bank" is set in the small town of the same name in Montana and it shows the events that surround the first murder to have ever taken place in the area.
The gorgeous, Liam Hemsworth stars as a hunky and restless motor mechanic who has big dreams of leaving this place for dust. He wants to bring his girlfriend, Cassandra Steeley (the sweet, Teresa Palmer) along for the ride. The latter is a natural beauty who is about to enter a local pageant. The pair were filming Steeley's entry video in a picturesque field (this is one of many great settings that show off the excellent cinematography by Ben Richardson) but they also inadvertently capture a murder in progress.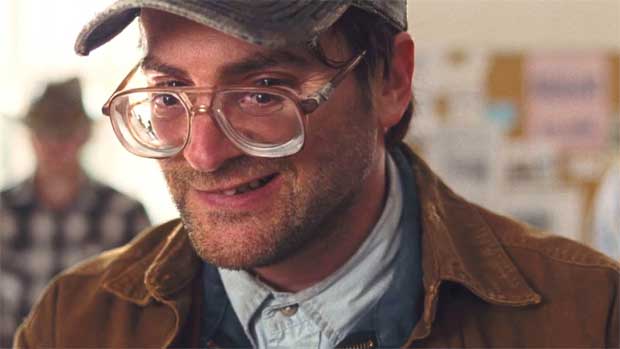 Local mailman, Georgie Wits (Bruce Dern) is shot and there is a reward offered by the government for any information relating to the death of a federal employee. Local sheriff (a subdued, John Malkovich) is a little out of his depth because he vomits at the idea of undertaking a murder investigation. Thankfully he is ably assisted by Steeley's father (Billy Bob Thornton). The town is also inhabited by a local weirdo and taxidermist (Michael Stuhlbarg who shares a few things in common with Robin Williams' character in "One Hour Photo). He seems like a prime suspect but to some people he may just seem like an enthusiastic US Post user who just wants his missing, "p-p-p-parcel!"
"Cut Bank" can be a tad outrageous and unrealistic at times. There are moments where things fall apart and the proceedings seem to veer a little too far off-course. At other times the film tries a bit too hard and fails, especially when the characters seem only half-formed. One positive however, is that the film is a brief one and it has an excellent, veteran cast that put in solid performances that keep things moving.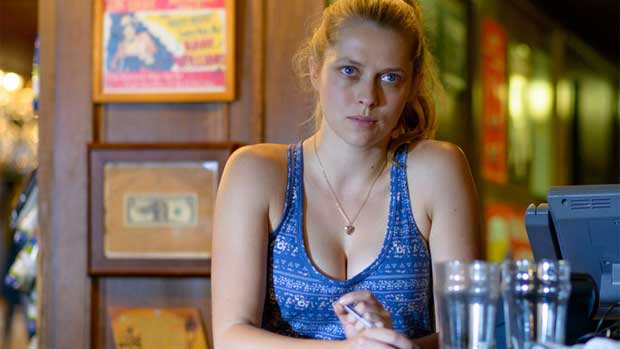 The special features on the Blu-ray are disappointing. There are no featurettes- all that is offered is simply the theatrical trailer and a handful of cast interviews with: Malkovich, Thornton, Stuhlbarg, Dern and Oliver Platt. For a Blu-ray containing such a short feature film this really misses the mark as there was room for the audience to enjoy so much more.
Final Thoughts?
"Cut Bank" has its moments of decent, dark noir but it can be a bit predictable at times as it borrows a little too much from other films in the genre. If you want a story about a murder set in a small town with some simple curveballs and twists then this is a story for you. It's not going to change your life or the world but you might just find some entertaining moments if you wade in deep enough.
Blu-ray Details
Director – Matt Shakman
Actors – Liam Hemsworth, Teresa Palmer, Michael Stuhlbarg, Bruce Dern, John Malkovich, Billy Bob Thornton
Film Genre – Thriller
Label – Shock
Audio – English (Dolby Digital 5.1)
Running Time – 93
Aspect Ratio – 1.78:1
Region Coding – B
TV Standard – PAL
Rating – MA15+
Year of Release – 2014
Primary Format – Movies/TV – Blu-Ray