Hardware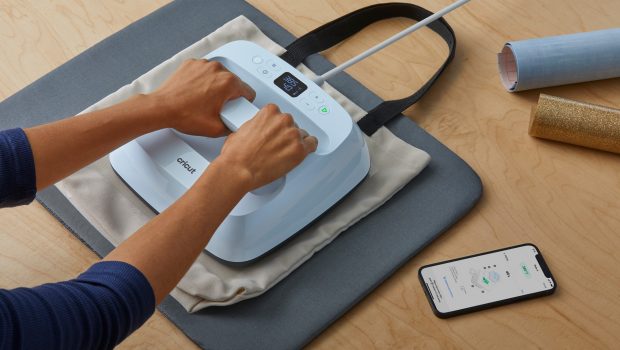 Published on February 28th, 2023 | by Lisa Marie
Cricut EasyPress 3 Review
Summary: The Cricut EasyPress 3 is a must have product for your Cricut Maker, especially if you're into t-shirts and more importantly, transfers!
Welcome to the all-new Cricut EasyPress 3 Smart Heat Press Machine (Cricut EasyPress 3) that considerably increases the scope of what your Cricut infrastructure can create as it delivers a portable heat press. It features an advanced ceramic-coated heat plate with precise temperature control and Bluetooth connectivity to make the whole process even simpler.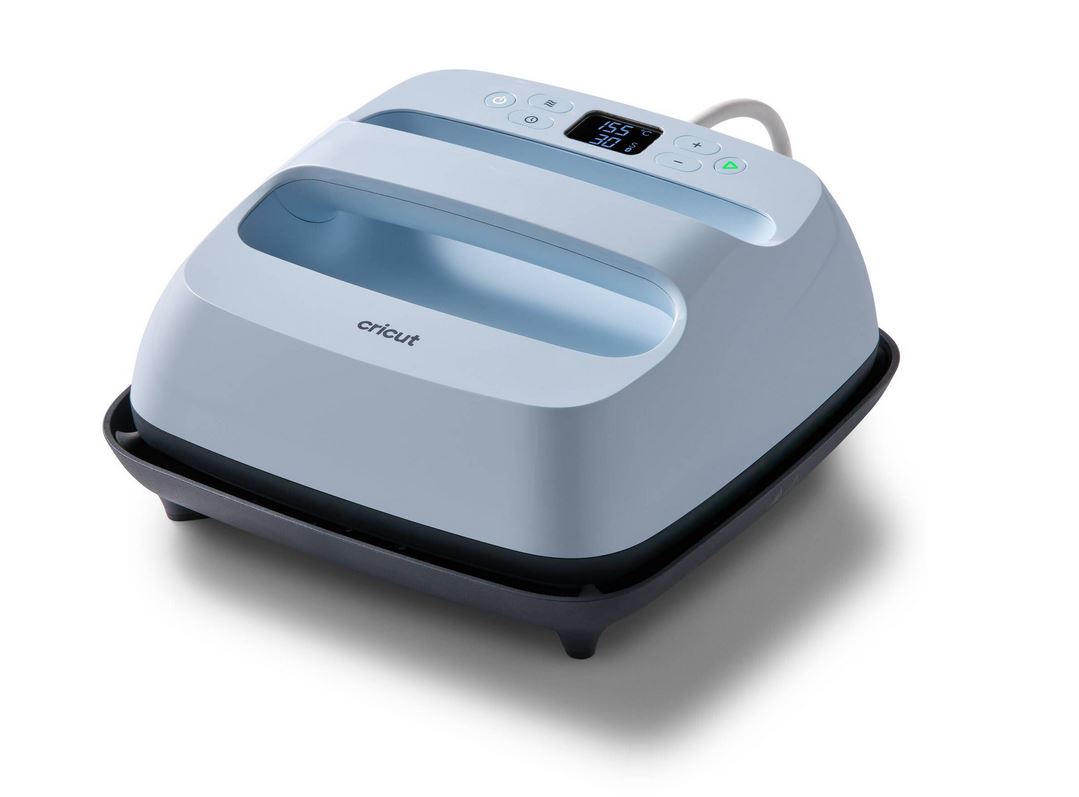 Unlike traditional iron transfers that can not only be unreliable but also dangerous, the Cricut EasyPress 3 supports safe edge-to-edge heat up to 205 Celsius (400 Fahrenheit) with heating presets, an insulated safety base and an auto-off feature. While the Cricut offer their own range of accessories, the Cricut EasyPress 3 is compatible with other brands. So whether you're creating t-shirts, t-shirts and more t-shirts, this heat press is quite versatile in terms of what it can create that expands to tea towels, tote bags and even pillow cases to name a few.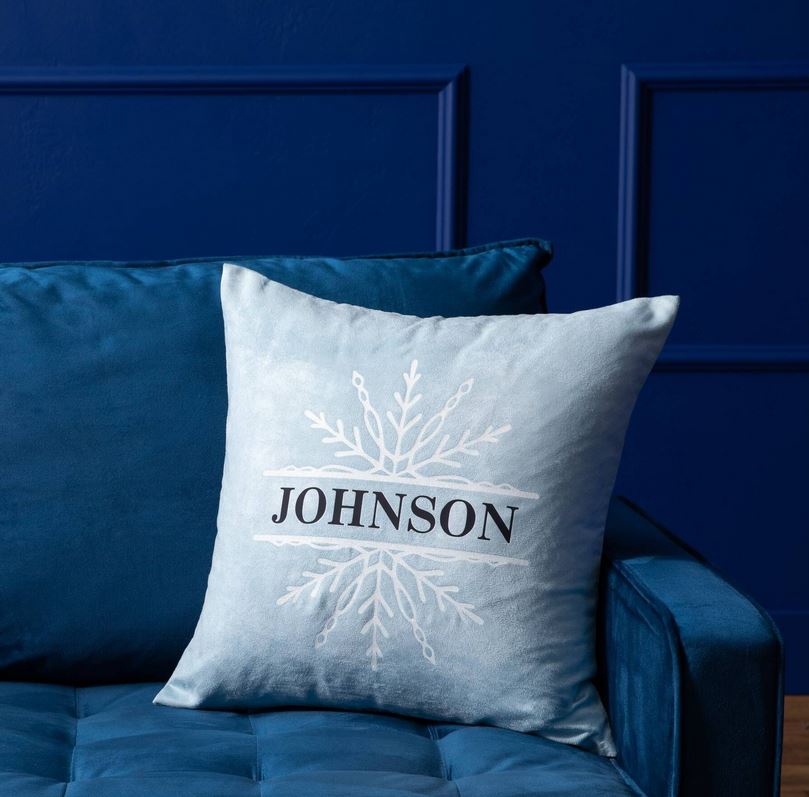 Needless to say, transferring your digital creations to the physical realm is made simply courtesy of its Bluetooth integration with the app giving you a very simple guide to pressing your creations. The only tricky aspect is positioning your material on the press to where you want the transfer to placed, however Cricut ensure that there are plenty of guides and videos available to help build your confidence.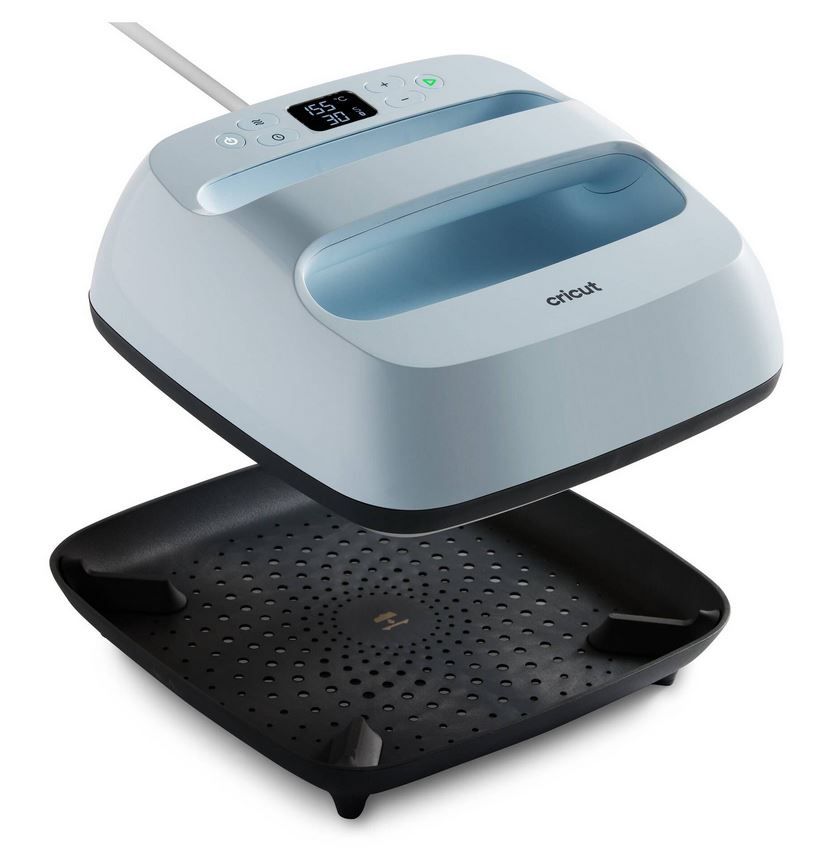 It's time to throw the iron away!
Cricut EasyPress 3 Highlights
A NO-STRESS HEAT PRESS — Get the speed of a heat press, the convenience of an iron, and the genius of Cricut Heat app with Cricut EasyPress 3, designed to achieve pro-level heat-transfer results that last even after repeated washes.
PERFECT FOR EVERYDAY PROJECTS — The 9 in x 9 in ceramic-coated heat plate provide precise, edge-to-edge heat for T-shirts, tote bags, Infusible Ink projects & more.
ADJUSTABLE TIME & TEMPERATURE — Control temperature up to 400 ºF (205 ºC) and set the timer manually or use the Cricut Heat app to send precise settings. Apply gentle pressure and release when you hear the beep.
SAFETY CERTIFICATIONS — Cricut products conform with applicable product standards like UL, CSA, FCC, or IEC standards. Cricut products are also listed or certified Nationally Recognized Testing Labs (NRTLs) such as TUV & Intertek.
WORLD-CLASS DESIGN & SUPPORT — Cricut products are designed and tested in Utah, USA. Our US-based Member Care team is available via phone and chat. Hours of operation may vary based on the country.
Well packed from Cricut, the first thing that I noticed about the heat press was its overall build quality that matched other items from this company. Best of all, it's design is quite minimalistic with the physical options being a handful of buttons, however once you're connected to your smartdevice, all you need to do is power-up the unit and presto, it's time to press! Given that this is a heat press, it is relatively lightweight and whether you are making t-shirts, towels or bags, the ceramic-coated plate ensures that your materials will not be burnt. Unlike iron-on transfer, there is no guess work and you won't see your creations peeling back or burning the fabric.
Unboxing
Once out of the box and powered on, the unit will display a message stating "App". This means that the unit is waiting for a connection to a smartphone. The app in question is called the Cricut Heat and once installed, you need to link it to your existing (or new) Cricut account that establishes a connection. This then allows you to choose one of your presets, so you can watch the heat press get to the intended temperature.
Once you have "printed" your designs via the excellent Cricut Maker, it's time to transfer your design from the iron on vinyl or infusible ink transfer for example to your intended material such as a t-shirt or pillow case. However before we get to this process, a special mention should be made about the Cricut Design Space that is quite easy to use that offers pre-made templates that can be modified or you can create your own from different fonts to uploading SVG (scalable vector graphics) images.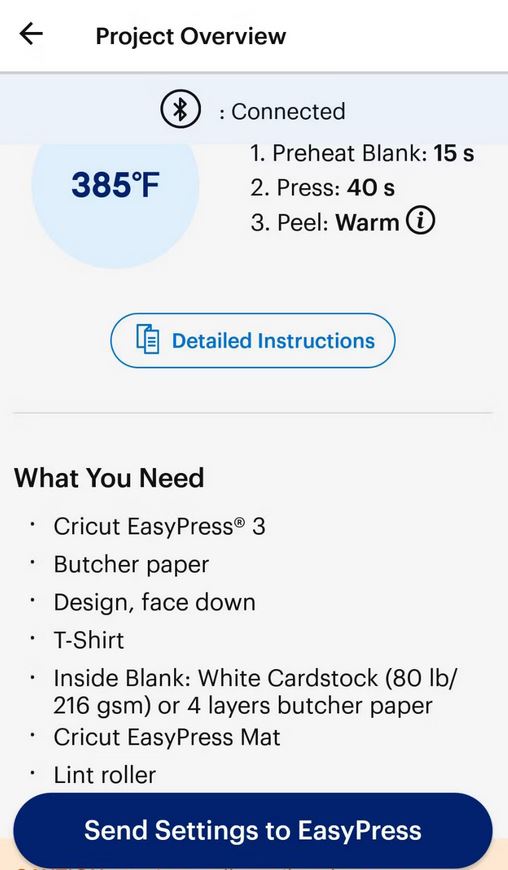 When you have cut and weeded your design after "printing it out", the app will walk you through the process, including adding the type of Cricut transfer to its final destination and how long you need to keep the press on your garment. When this step is completed, the app will prompt you to peel back the protective layer that means your design is finally ready to be worn or displayed in all its glory. Also if you're in a rush, you can use the heat press without an app.
Final Thoughts?
Once again Cricut make the heat press a truly easy process that takes out all the guess work which allows you to create a plethora of professional looking item from t-shirts to tote bags. It's only limited by your imagination… the Heat Transformer is here!