PS4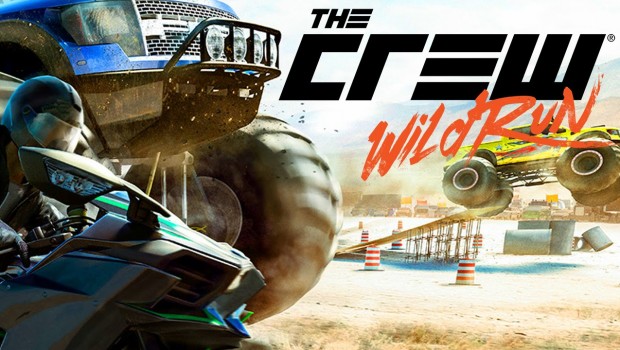 Published on December 3rd, 2015 | by Sean Warhurst
The Crew: Wild Run Edition PS4 Review
Summary: The Crew: Wild Run Edition is the closest thing on the market to a racing MMO and I had more fun with it than with any other racing title this year.
The Crew was an open-world racing game that was released in 2014 to middling reviews. Personally, despite the horrendous rubberbanding of your A.I opponents, I quite enjoyed the game, particularly how it tied the racing sections into an actual narrative, even if it was simply a cheesy crime tale along the lines of brainless film fodder like the Fast & Furious franchise and Gone in 60 Seconds.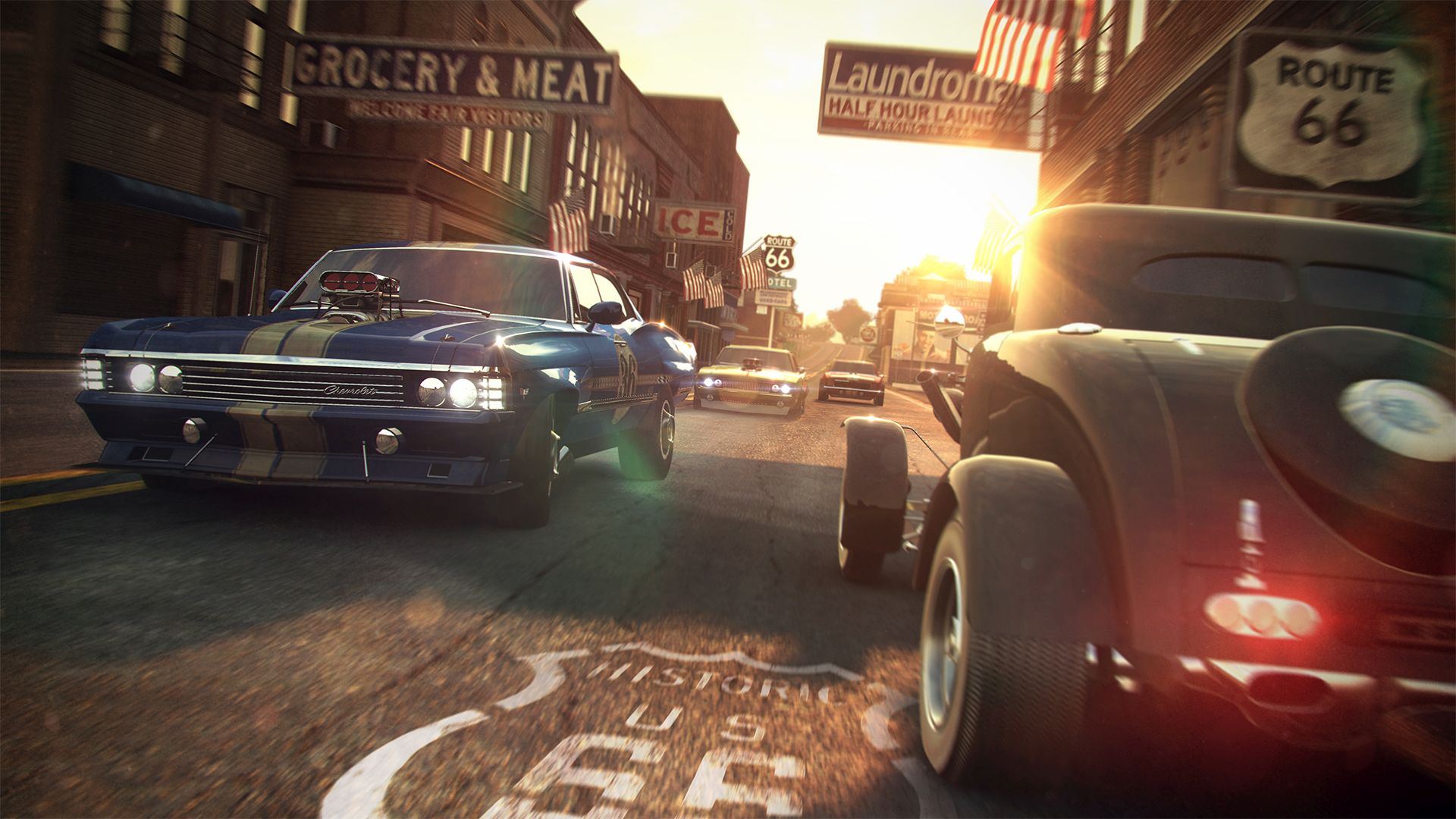 It must be noted, however, that I hadn't played the base game until it was released bundled with this expansion, so the many graphical and gameplay tweaks and subsequent patches probably mean that I was playing a very different game than the reviewers experienced at launch.
The arcade-like quality of the racing is more in tune with my playing style than the stuffy and intricately detailed simulations offered by titles like Gran Turismo, with more time spent here actually racing and employing a liberal use of the nitro boost button rather than poring over the myriad of engine and body upgrades. Of course, that's not a knock on the more technical racing games, simply my personal preference, and if you enjoy building up your dream car from the ground up then you'll likely find the customisation options in The Crew to be a little lacklustre.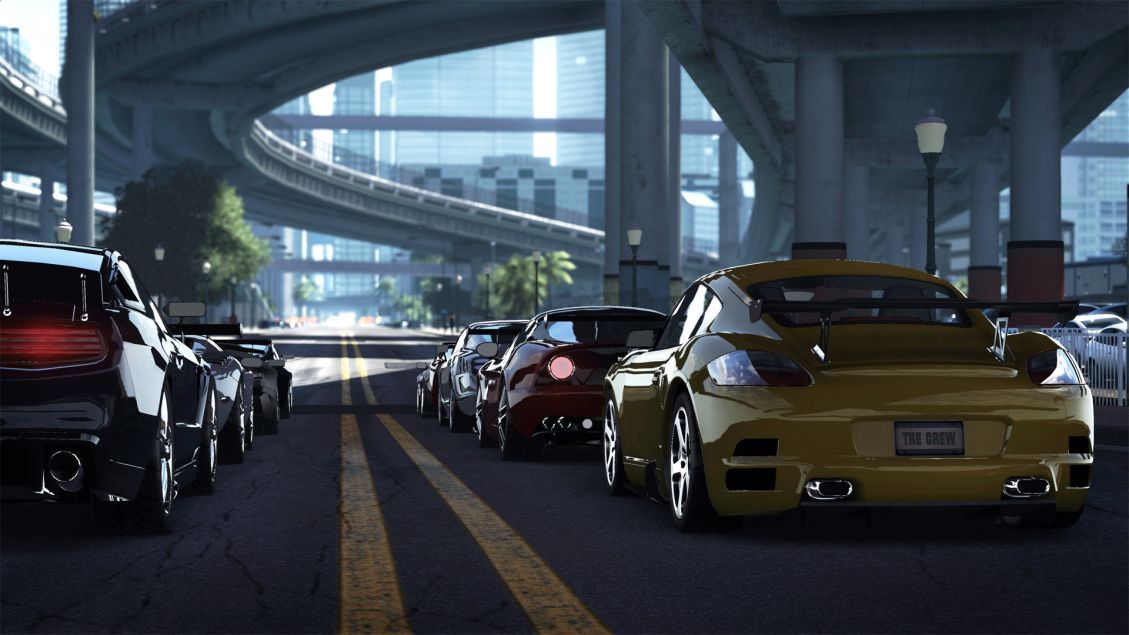 One of The Crew's greatest triumphs is its open world, which could quite possibly be the best environment I've seen in a racing game to date. The variety of the different biomes ensures that there's always something new to explore, whether it's rally driving through a redwood lined forest track, slipping and sliding through the snow or tearing through the streets of a sun drenched Miami.
The size is also quite admirable, taking nearly an hour to traverse from one coast to another, and I much preferred travelling manually from area to area rather than employing the quick travel mechanic, such is the character of this grandiose world.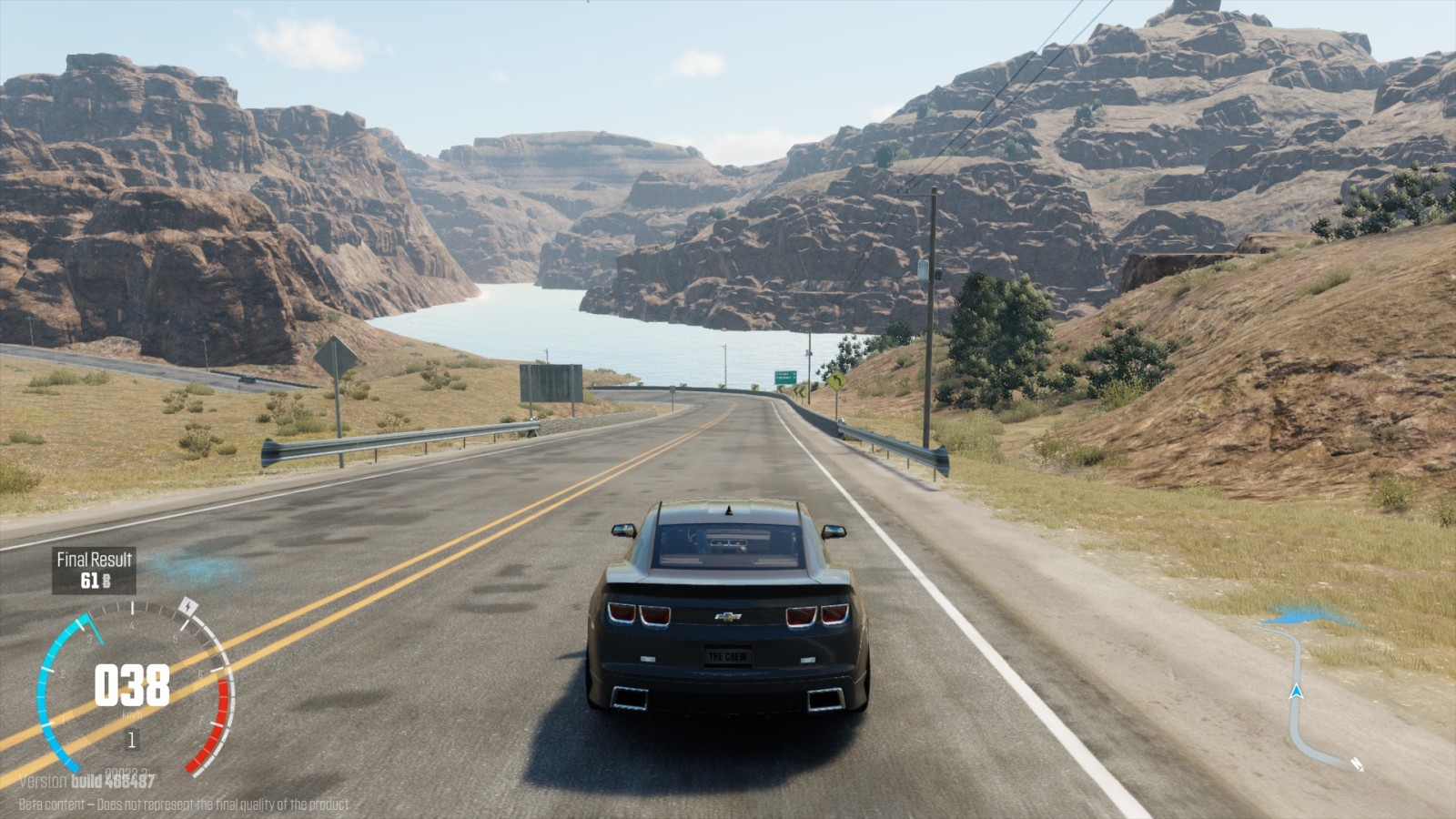 Grinding for upgrades is surprisingly fun, and when you add a bevy of different race modes and a decent pool of online opponents, the game really comes into its own. Sure, it may have some failings, such as failing to add a tangible reason for teaming up with a co-operative player, which makes finding a buddy amongst all the PvP contenders a bit of a headache.
The online multiplayer can be a little patchy at times as well, sometimes offering up a full server and other times stranding you in a ghost town, although the multitude of different trials and races against CPU opponents makes these moments not quite as bitter a pill to swallow.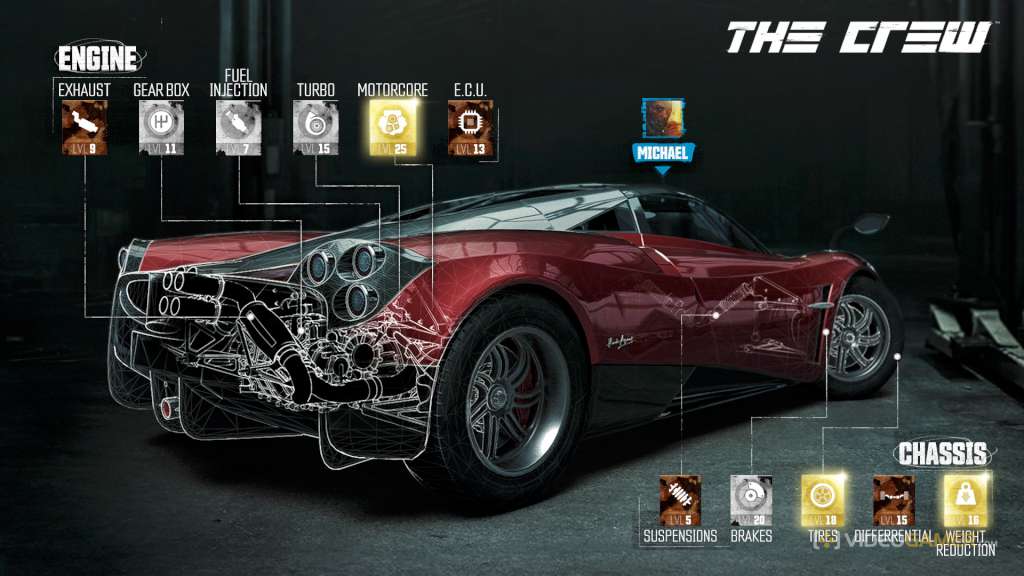 One of the biggest additions to come to the game with the Wild Run expansion is the inclusion of motorcycles, which control as responsively as you'd hope, making tearing along the road at high speeds whilst weaving in and out of traffic a true joy to experience. There's also a handful of new events to participate in, such as drifting and Monster Truck events which put you behind the wheel of a vehicular behemoth, fulfilling the dreams of an eight year old version of myself, albeit in a virtual setting.
Let's face it though, this is probably the closest I'll get to commandeering one of these vehicles and the end result is quite satisfying indeed… I only wish that we were given the opportunity to use the Drag, Drift and Monster Truck vehicles outside of their featured events, but they still remain a welcome addition and add a bit more diversity to proceedings.
Wild Run's main focus is on The Summit event, which sees you roaming around the map and participating in a series of challenges, pitting your skills against The Crew's community in order to rise up the leaderboards and earn prizes and medals that grant access to more advanced challenges. As fun as it was to participate in The Summit, I really missed being able to manually travel from one location to another instead of being forced to use the hub menu to choose specific events, a design choice that robs the game of its greatest asset- Its dynamic open-world. You do venture out into the world during some free-drive stunt challenges but relying upon warping from location to location makes the interface of the game basically indistinguishable from other racers.
Creating your own events is a fun distraction, if you can find anyone to join you in playing it, that is, and tackling the new stunt challenges is a great time-sink that will make grinding for points a much more palatable and enjoyable experience outside of the more basic challenges on offer.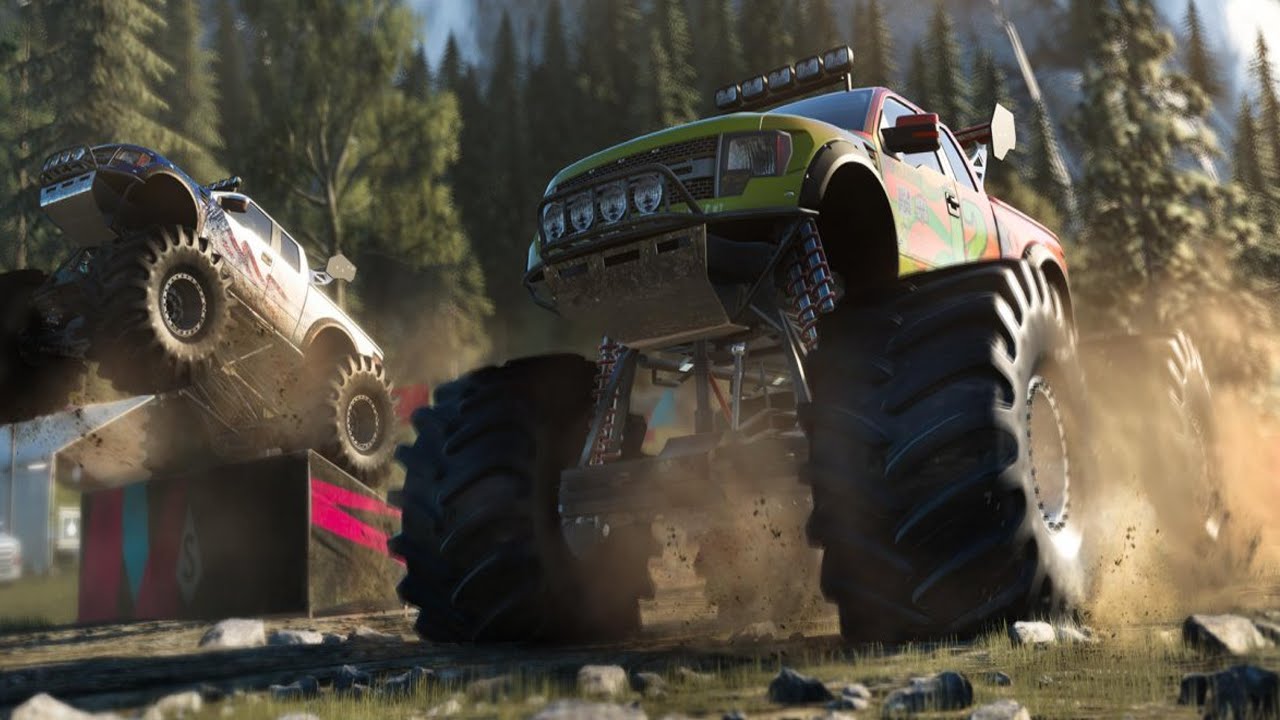 Creating a crew is still quite difficult, with the matchmaking being patchy at best, meaning that some events are inaccessible until you manage to find enough players. This can be annoying at times but, as mentioned before, there's a wealth of other activities to keep you occupied in the meantime.
In order to participate in The Summit, players need to obtain three tickets through completing qualifiers (Or by using currency earned in-game), with the main incentive being procuring a vehicle exclusive to the event. Designed to extend gameplay over a series of months, the ongoing Summit challenges adds a ton more content to what is already a pretty packed game and will be a must have for existing fans of the game.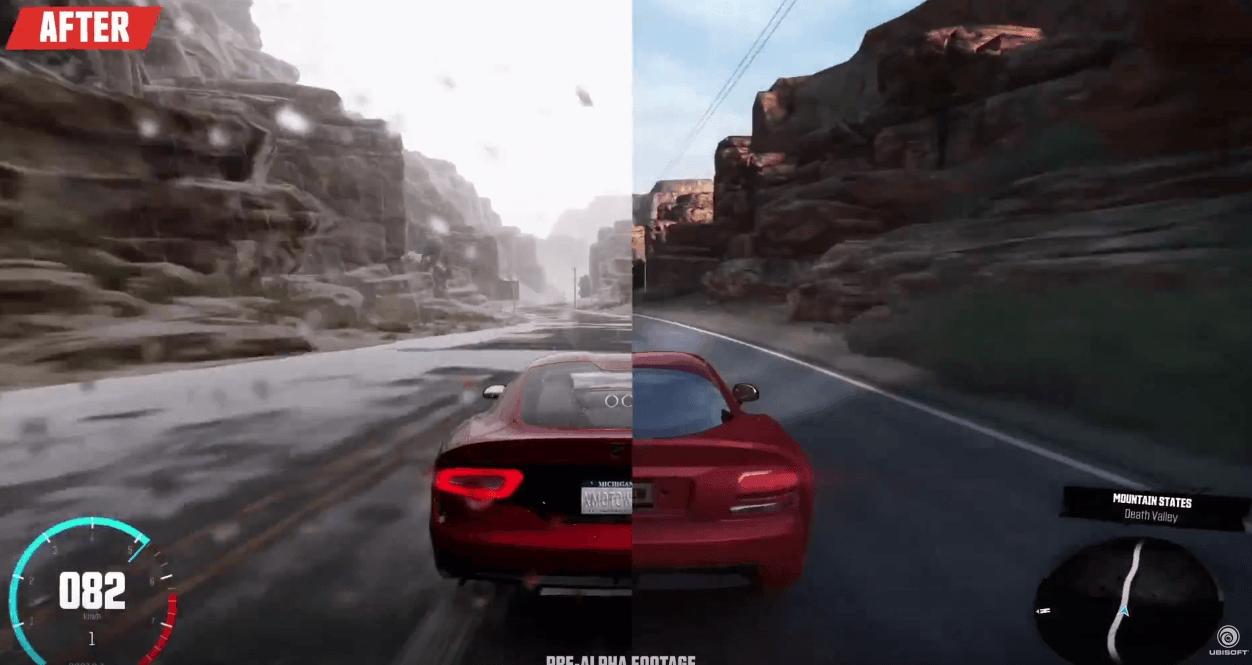 Graphics and Audio
The Crew has also received a graphical upgrade that comes either with this expansion or a free patch, overhauling the lighting system and adding dynamic weather effects that make the already impressive environmental visuals even more sublime. The tweaks extend to maintaining a steady framerate and the opponent A.I seems to be a bit more forgiving.
The choice of radio stations is pretty diverse, with at least a few tracks that should appeal to every gamer and provides the perfect soundtrack for tearing across the country on your shiny new motorcycle.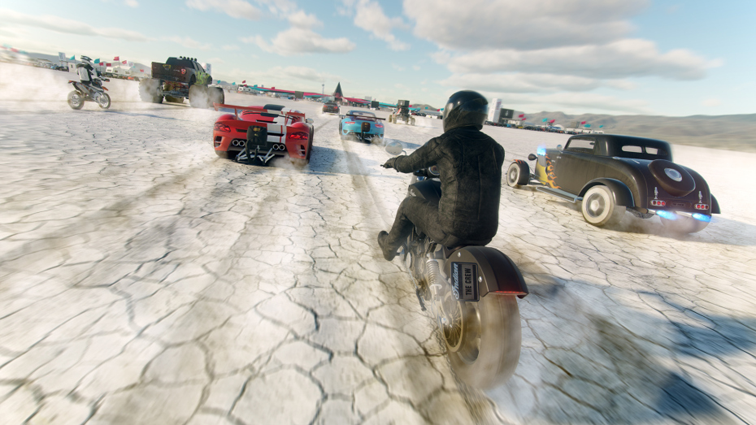 Final Thought
Personally I think that The Crew is underrated and Wild Run simply adds more content to what is already a pretty solid package.
If stat crunching and customising every tiny aspect of your vehicle is the main reason you play racing games, then you'll probably want to give The Crew a miss but if you're in the market for a fun, arcade racer with a ton of racing modes all held together by a guilty pleasure storyline, then The Crew will be right up your alley.
It's the closest thing on the market to a racing MMO and, although certain elements could be handled better, I had more fun with it than with any other racing title this year.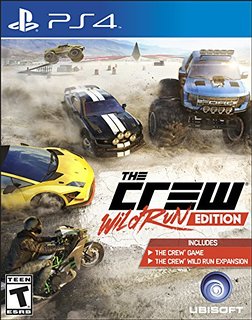 Primary Format –  PlayStation 4 (Reviewed), Xbox One, PC
Game Genre – Racing
Rating – PG
Game Developer – Ivory Tower
Game Publisher – Ubisoft
Reviewer – Sean Warhurst