PS5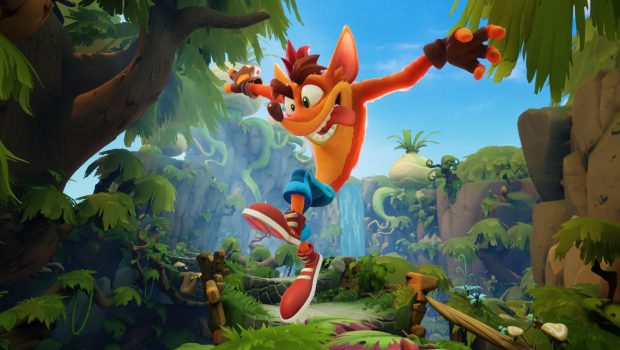 Published on March 29th, 2021 | by Paul Stuart
Crash Bandicoot 4: It's About Time PS5 Review #PlayStation5
Summary: Visually stunning and with a difficulty to match, Crash 4 is a solid platformer for new or old fans of the series.
PS5 owners can now experience Crash Bandicoot 4: It's About Time on their next-gen console (PS5, XSX) and while almost a mirror image of the PlayStation 4 and Xbox One versions (October 2020), the game now boasts super-fast load times and stunning 4K visuals running at 60 frames-per second. Needless to say, the 4K graphics and clever use of HDR really make the game pop on the PlayStation 5.
Further to the visuals, the developers have slightly enhanced the control system courtesy of the new DualSense Controller which is only really noticeable at certain parts of the game, such as that of Tawna which does make it a slightly missed opportunity. The adaptive triggers would have really upped the ante in terms of gameplay. However as the load times are almost non-existent, it definitely makes the gameplay flow considerably better and if you're a fan of Crash Bandicoot and missed the game on the previous consoles, now is the perfect time to get your Crash Bandicoot 4: It's About Time on! Sure, it's a port but it does feel like a next-gen console game.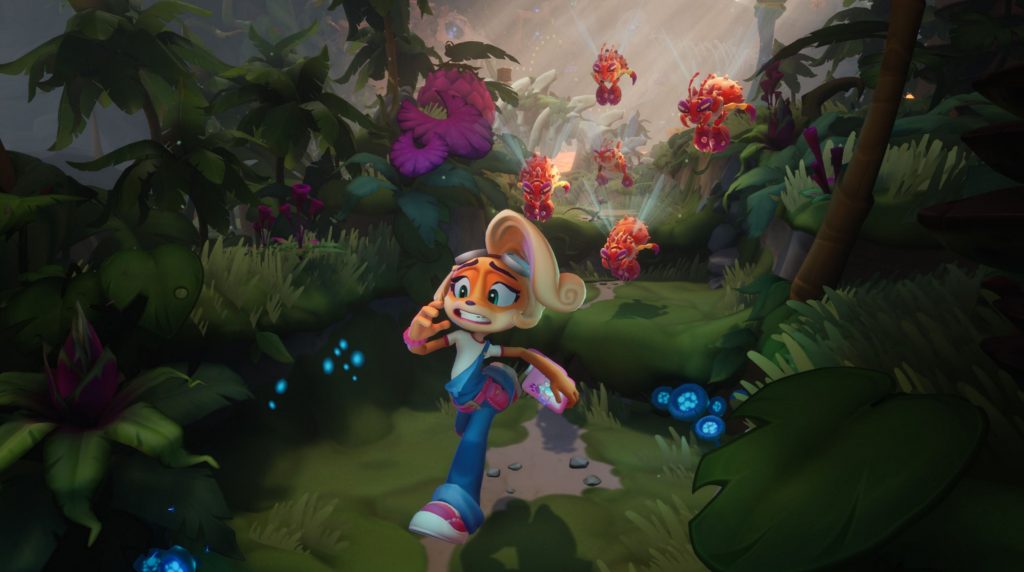 The Review
I fondly recall playing Naughty Dog's original Crash Bandicoot titles on the original PlayStation…but have limited recollection about them being this damn hard. I state this, as Toys for Bob's Crash Bandicoot 4 – It's About Time ('Crash 4') feels, looks and sounds just as awesome as its platformer namesakes.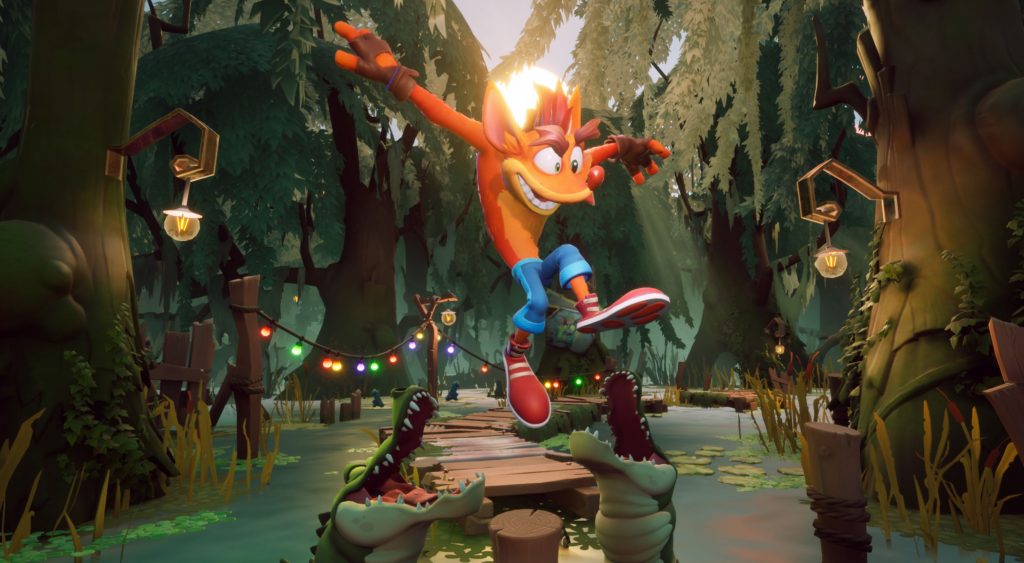 Mirroring the originals, our favorite marsupial and his little sister, Coco, are again on a quest to defeat their usual cadre of bad dudes. In this instance, it's not Dr Neo Cortex leading the charge, rather Dr Nefarious Tropy (NTropy) seeking world domination via create rifts in time. The pair likewise recruit Crash mainstays Doctors N. Gin and Nitrius Brio (NBrio) to assist in the mayhem.
Per its predecessors, Crash and Coco (both playable for every level) are aided by mysterious (quantum) masks granting new powers. Reverse gravity, slow down time, create hyper spin and dis/appear select objects are the masks du jour for Crash 4, and are introduced as the plot progresses. Moreover, masks are only available at particular spots in a level, and later levels also intersperse multiple masks. Masks likewise appropriately match environments, for instance freezing time allows crash to navigate slippery, falling and/or collapsing ice platforms.
Masks are anything but cheat codes. Crash 4's difficulty is off the charts, thus – with additional powers at Crash or Coco's disposal – comes the challenge of using them to overcome a level's hardest spots. To keep things interesting, Crash 4 also features hoverboard and jetski sections, again no slouches to overcome.
Finally, the game inserts Crash series stalwart Tawna as a playable character, also bad guys Dingodile and Dr Neo Cortex himself. These three have their own original levels, likewise an ability to follow their Crash 4 storylines by replaying previous levels but from their perspectives. It's a lot of fun re-visiting prior levels but with characters sporting completely different abilities than Crash and Coco. Meaning, said levels must be played differently to succeed. Going back to these early levels, however, also ramps up difficulty for the Crash and Coco sections (about 2/3rds in).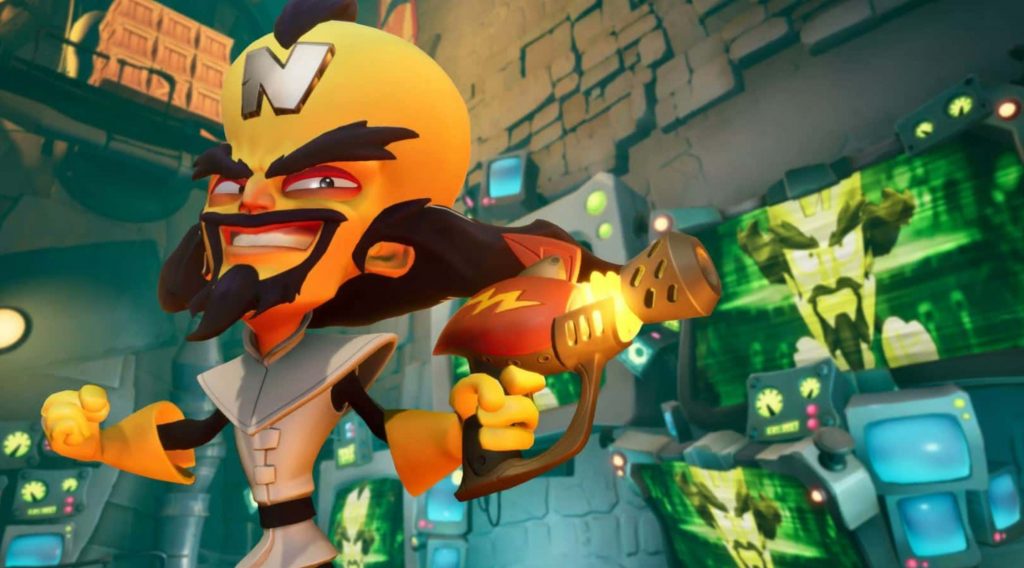 If you're sensing a theme here, Crash 4 is unabashedly relentless in its difficulty. Even in 'modern' mode (with unlimited lives), it punishes at every place possible. Controls are good but not precise, meaning expect to miss many jumps, fall victim to unavoidable projectiles and/or enemies, hit unknown edges of items in environments, and fail from unresponsive button presses. It's common to die upwards of 2-3 dozen times, per level. All the while, Crash 4 is on a mission to encourage insane speedrun through its hardest parts, while fighting its other identity of breaking every box, collecting wumpa fruit and mastering hidden areas sans death. The second identity lust unlocks an array of pretty cool character skins for Crash and Coco.
While Crash 4 can be hair pulling at times, its good points vastly outweigh the negatives. While the game has its foibles, one never feels cheated by control limitations. Yes, success means memorizing and replaying to perfection spots between checkpoints. Which then encourages going back to unlock diamonds from better collecting and less deaths. But the journey that is Crash 4 is so much fun, it's hard to be mad at even its most frustrating parts.
What definitely buoys the fun factor are Crash 4's magnificent levels. They are visual masterpieces, bursting with adorable-yet-devious bad guys and gorgeous scenery. Amount of detail is astounding: attention to detail on every one of the countless baddie types is simply amazing. Each bad guy has a custom method of offing Crash and Coco, also celebration for success. Levels are also long, very well designed, with each playing like a unique gameplay experience. Accompanying music and sound effects similarly sparkle. It's hard to get mad at the endless deaths when everything looks and sounds terrific along the way. I would be remiss to not mention the surprisingly short load times. A rare instance on the PS4 these days.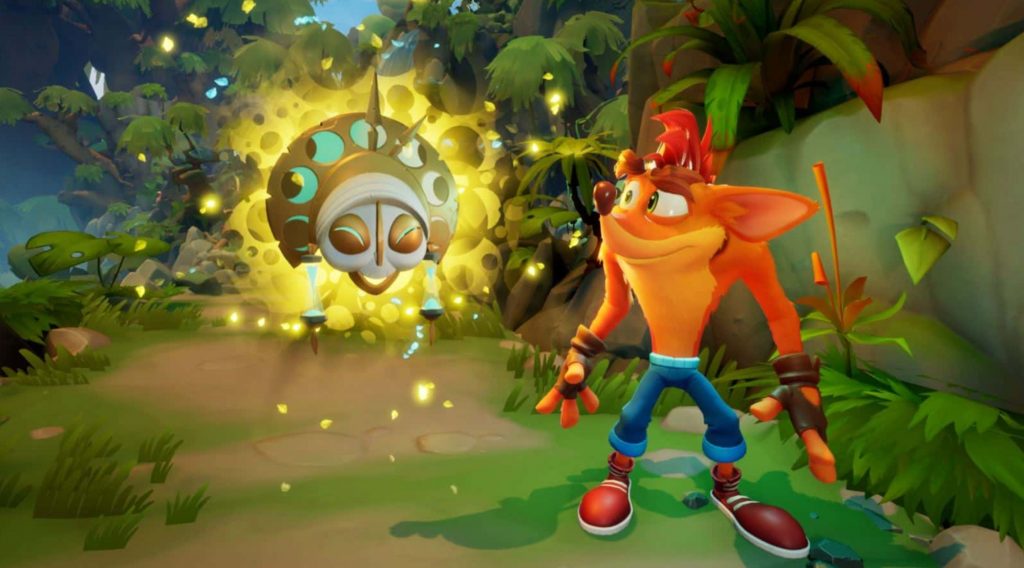 To add to its replayability, Crash 4 also features 'retro levels' from classic Crash games, ones cleverly presented as lab experiments. Later in the game, Crash and Coco are allowed to tackle completed levels backwards. Finally – and echoing the originals – Crash 4's 'pass and play' creates a multiplayer contest in alternative attempts to tackle levels.
In an era of microtransactions and first person shooters en masse, Crash 4 is a welcome change of pace. Outside of Mario, a single player platformer based on a retro property (yet not retro presented) isn't exactly a license to print money. Thankfully, Activision went all in to prove this wrong. Fans of the original Crash titles will simply adore perhaps the best of the series to date. Ones new to it – and up to a true platforming challenge – will enjoy the ride, control issues aside.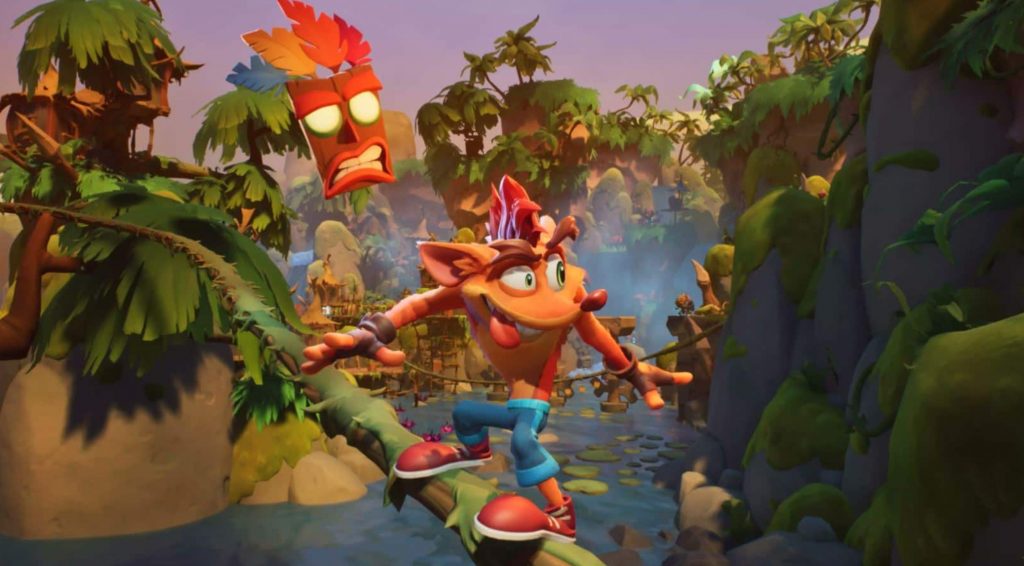 Final Thoughts
Like the PS4 version, Crash Bandicoot 4 – It's About Time is a great platformer that is a gorgeous title and must buy for fans of the series. It does, however, feature extremely high difficulty hampered by not-perfect controls.