Blu-ray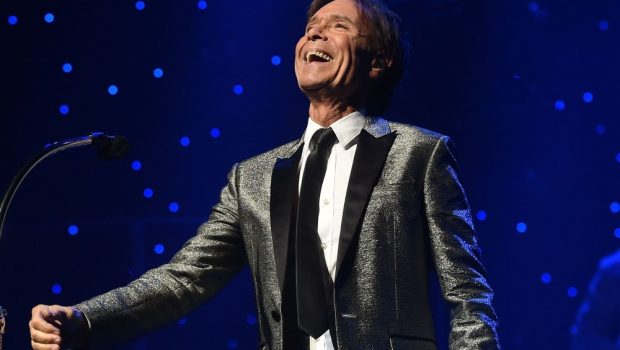 Published on April 1st, 2019 | by Natalie Salvo
Cliff Richard 60th Anniversary Concert Blu-ray
Summary: Sir Cliff Richard sings and dances up a storm at this career retrospective show from Manchester. The concert celebrates 60 years of musical hits and covers from a chart-topping career.
There aren't many performers who can celebrate their diamond – AKA their 60th anniversary – in the business. But Sir Cliff Richard isn't any old pop-star. The British artist has had top charting hits in every decade from the fifties to the naughties. His 60th anniversary concert celebrates this and allows Richard to doff his cap to the artists he respects and admires.
Cliff Richard isn't an artist who has built his career on being cool. Instead, he's renowned for schmaltzy pop songs and romantic tunes. He's also a Christian and more likely to appeal to your Mum or your Nan, than today's pretty young things. Despite this, Richard is 100% real and true to himself; it is this charm and authenticity that has seen him endure and appeal to this day.
This concert is a nostalgia fest that is ordered in a chronological manner. It begins with the fifties and sees Richard perform cuts from every decade. The early part of the show is quite cover-heavy and includes Elvis Presley's "Heartbreak Hotel" and Buddy Holly's "Peggy Sue". The first of Richard's originals (albeit with The Drifters) gets a look-in with "Living Doll". These tunes have a fine melody and warm rhythms that suit the syncopated dance moves by Richard and his fine backing band.
The Shadows' songs feature prominently in the sixties with pop gems like "Summer Holiday" and "The Young Ones". Richard made a cheeky joke when introducing the latter one by saying it was for everyone "Under 78" (i.e. his age). He also poked out his tongue as he said this. Richard may be "Sir Cliff" as far as the Queen is concerned, but he still has a boyish charm after all these years.
"Devil Woman" was one of the show's highlights. This seventies hit was so sultry and magnetic. It packed a rocking punch and was rendered beautifully by Richard's tight seven-piece band. Keith Hayman – who had toured with the Shadows on recent tours – held things together by playing keys and general bandmaster.
An unnecessary cover of Michael Jackson's "Beat It" lead the eighties instalment of the show. It was disappointing having Richard include this when his own eighties hits like "Wired for Sound" and "Some People" weren't played. To be fair, this popstar has released in excess of 120 singles and 40 albums so there was always bound to be something left out of this two-hour long concert. It's also a shame that a full set list isn't included on the back of the product or on the Blu-ray's menu, especially when some fans will gravitate more to certain points from Richard's long career.
The latter part of the show was focused on ballads. A cover of "From a Distance," a song made famous by Bette Midler soared. Richard also performed his Christian hit, "The Millennium Prayer." The encore, "We Don't Talk Anymore" saw many of the older people get up and dance along with Richard's cheesy moves. At 78, the pop-star has more energy than his peers and looks decades younger. The bonus features include Richard answering fan questions and a look at the production rehearsals. The latter includes a behind-the-scenes look at his fabulous outfits and how they are styled to suit each decade.
The Cliff Richard 60th Anniversary concert is a rollicking journey through the rock 'n' roll ages. Richard is a consummate performer and showman who looks like he is still loving it, so many years after he first set foot on stage. The concert drew together hits and covers from the soundtrack to many people's lives. In short, this was sweet and nostalgic fun from one charming knight.
Blu-ray Details
Film Genre – Documentary
Label – Via Vision Entertainment
Audio – English (Dolby Digital 2.0)
Running Time – 150
Aspect ratio – 1.78:1
Region Coding – B
TV Standard – HD
Rating – E
Consumer Advice – Exempt from classification
Year of Release – 2018
Primary Format – Movies/TV – Blu-Ray