Hardware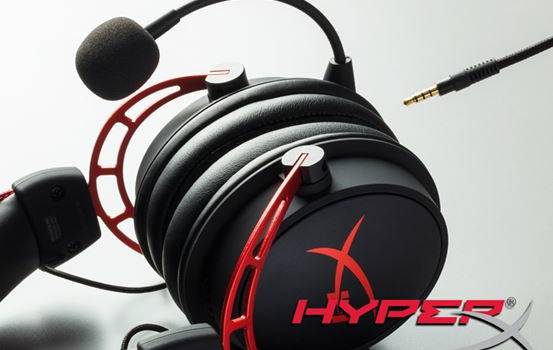 Published on December 11th, 2017 | by admin
Christmas Tech Guide (Part 2)
Still haven't found the perfect present for your techhead loved one or friend? Then you have come to the right place!
Cloud Alpha's ground-breaking Dual Chamber Drivers design will give your audio more distinction and clarity by reducing distortion.
RRP $169
Available at JB Hi-Fi
HyperX Alloy FPS keyboards are designed for durability, reliability and high-level play. If you're looking for a tenkeyless model that only gives you the most essential keys, the Alloy FPS Pro is the keyboard you need.
RRP $125
Available at MWave, Scorptec, MSY
CES Innovation Award 2018 Honoree, wireless headset with 24 hour battery life, includes Dolby Atmos activation code.
RRP $229
Wired stereo gaming headset with Dolby Atmos.
RRP $129
Available at JB Hi-Fi, EB Games, Harvey Norman
Razer's brand new FPS mouse, featuring independently programmable and removable buttons, a tactile scroll wheel with customizable resistance, and a right-handed design with rubber side grips.
RRP $109
Available at JB Hi-Fi, Razerzone.com
Razer Thresher – Razer's latest and greatest lightweight, wireless, headset can last up to 16 hours on a single charge, and is lag-free with a connection distance of up to 12 metres.
RRP $229
Available at JB Hi-Fi, EB Games, Razerzone.com
Step your video production and content creation up to the next level with the Elgato Cam Link – letting you set your DSLR up as a streaming camera so you can experiment with new angles, lenses and higher quality than ever!
RRP $199
Available at JB Hi-Fi, Amazon.com.au, Ebay.com.au
Smart homes don't have to be complicated. The Eve range syncs with Apple Homekit to make tracking life's everyday tasks simpler. Eve Degree will give you accurate temperature readings wherever you go, and if you're feeling extra tricky, you can use rules and more products from the range to set fun things in motion – like turn on a fan once it reaches a certain temperature.
RRP $129
Available at JB Hi-Fi, Amazon.com.au, Ebay.com.au
DropMix lets you play music like never before! Face off or team up to win while creating mixes in this fast paced game. Featuring top artists and popular songs, each DropMix card unleashes part of a song that can be combined with others to create amazing mixes!
RRP $200
Available at Toys 'R' Us