Switch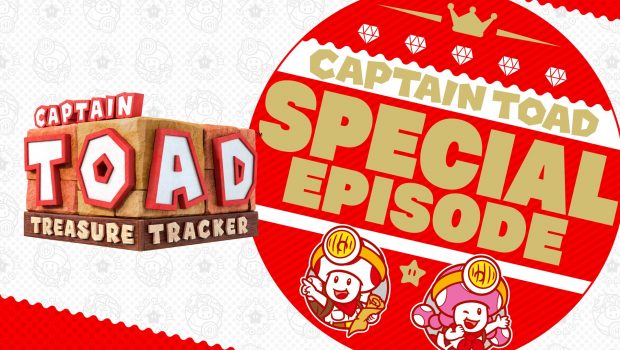 Published on April 7th, 2019 | by Hugh Mitchell
Captain Toad: Treasure Tracker – Special Episode DLC Review
Summary: The two new game modes introduced in the Special Episode DLC for Captain Toad: Treasure Tracker offer more of the same, for better or worse.
Back in February of this year, Nintendo released a free update to Captain Toad: Treasure Tracker on the Switch that introduced co-op to the game, allowing each course to be played locally with a friend. It was a fantastic addition to an already outstanding game (check out our review here) and it gave us an excuse to go back and enjoy the adorable, dawdling, puzzlish gameplay.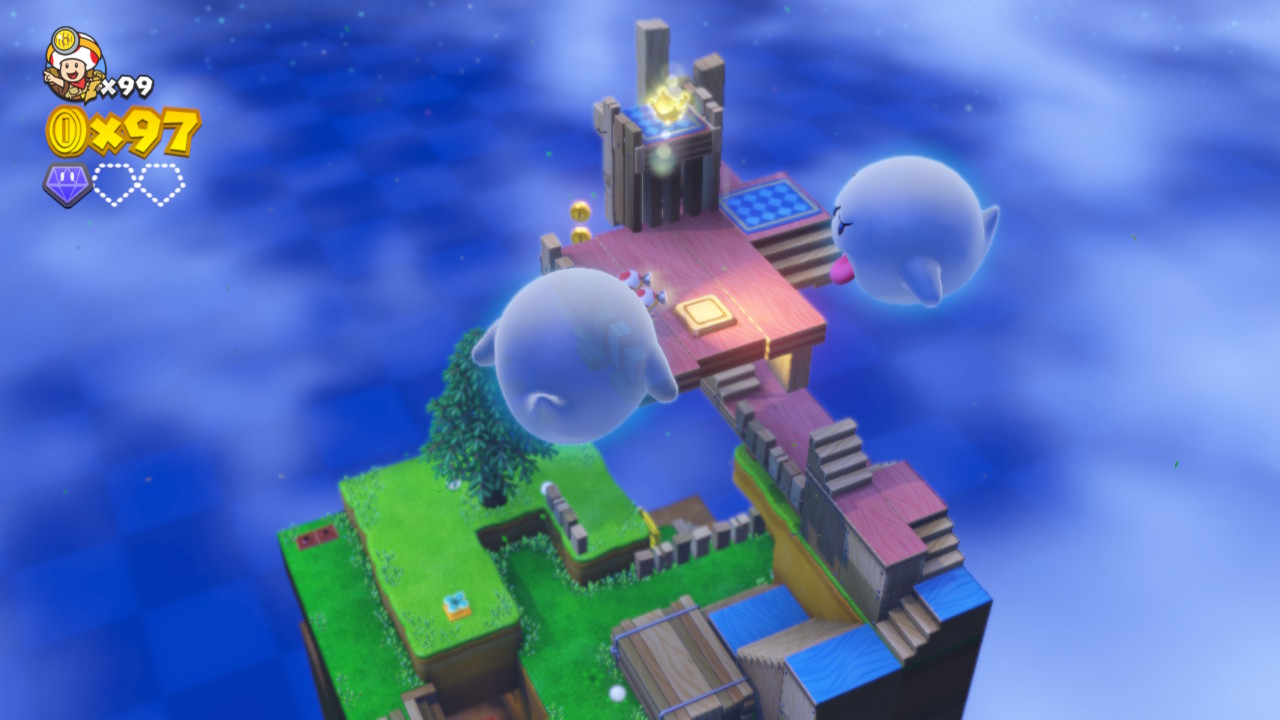 Nintendo have now released a DLC pack for the Switch version of Treasure Tracker, titled Captain Toad's Special Episode, which sees our titular hero team up with Toadette to track down a magical crown across 18 new courses and a handful of fun bonus stages.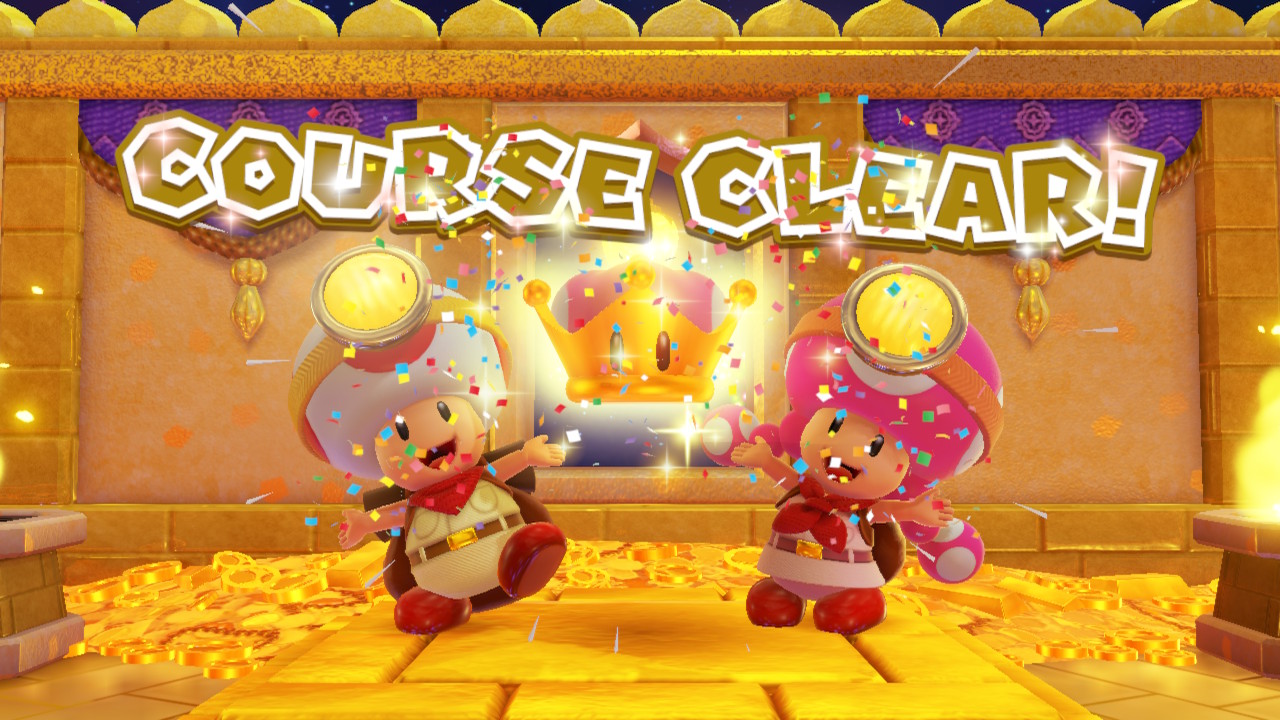 Once the DLC has been purchased, Toad's Special Episode is available to play immediately from the game's main menu, even if you haven't played through the original campaign. The 18 courses are a mix of brand new levels with some fantastic designs such as the dessert land and the sunken ship, plus a number of levels from the original campaign that have been given a slight visual treatment and some new challenges.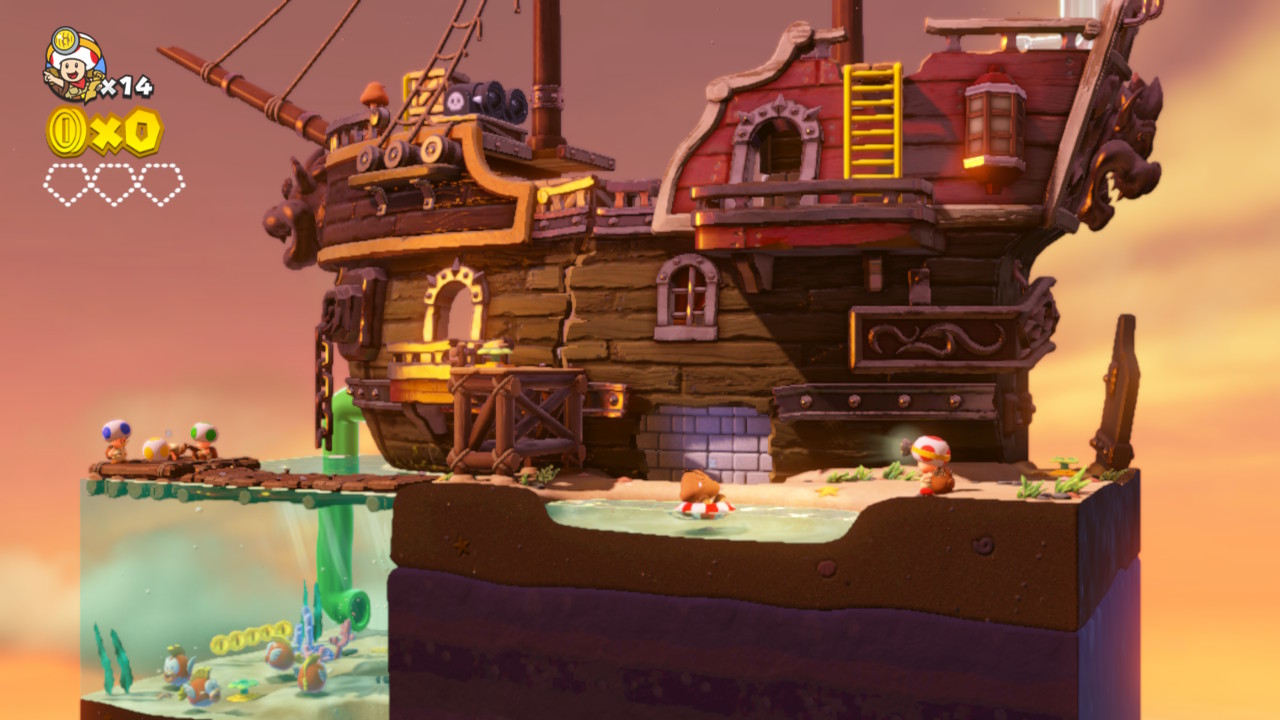 Two new game modes have been added in Captain Toad's Special Episode that prove to be decently challenging for the toddling Toad's. Crown Capture tasks the player with tracking down a number of Crown Tokens that appear around the map and must be collected within seconds of each other. If the timer resets, the sequence must be started again. It's a fun addition to the Captain Toad formula that is made much simpler when playing with a partner, yet provides a great challenge when playing solo.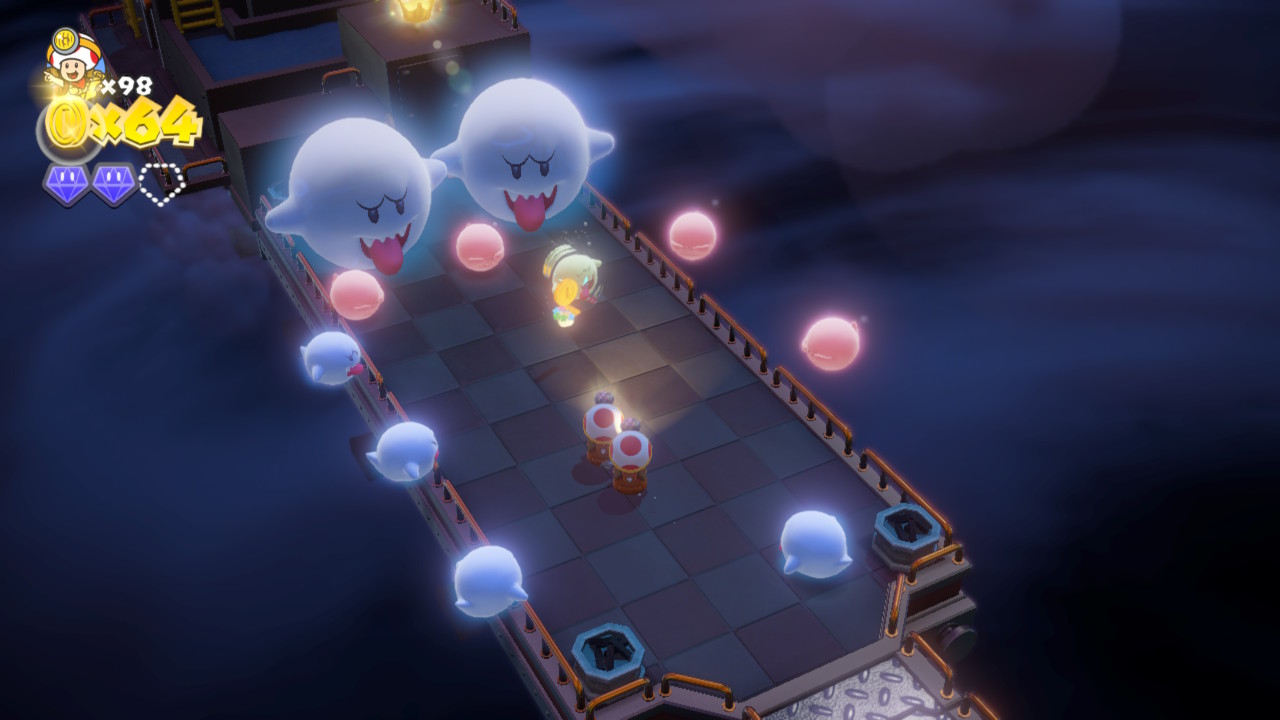 Boo Spotting is the other newly introduced game mode and is the weaker of the two modes, in my opinion. Boo Spotting levels play much like a regular Captain Toad level, however in certain sections a group of Boos will ambush the players and must be defeated in order for the Toads to safely move on. Boos are thwarted by shining the flashlight on Toad's head directly at them. Two flashlights aimed in unison will defeat the Boos far quicker than a single beam, so strong coordination is required when playing with a partner. When playing solo, Double Cherries are provided around the level to ensure that you aren't at a disadvantage.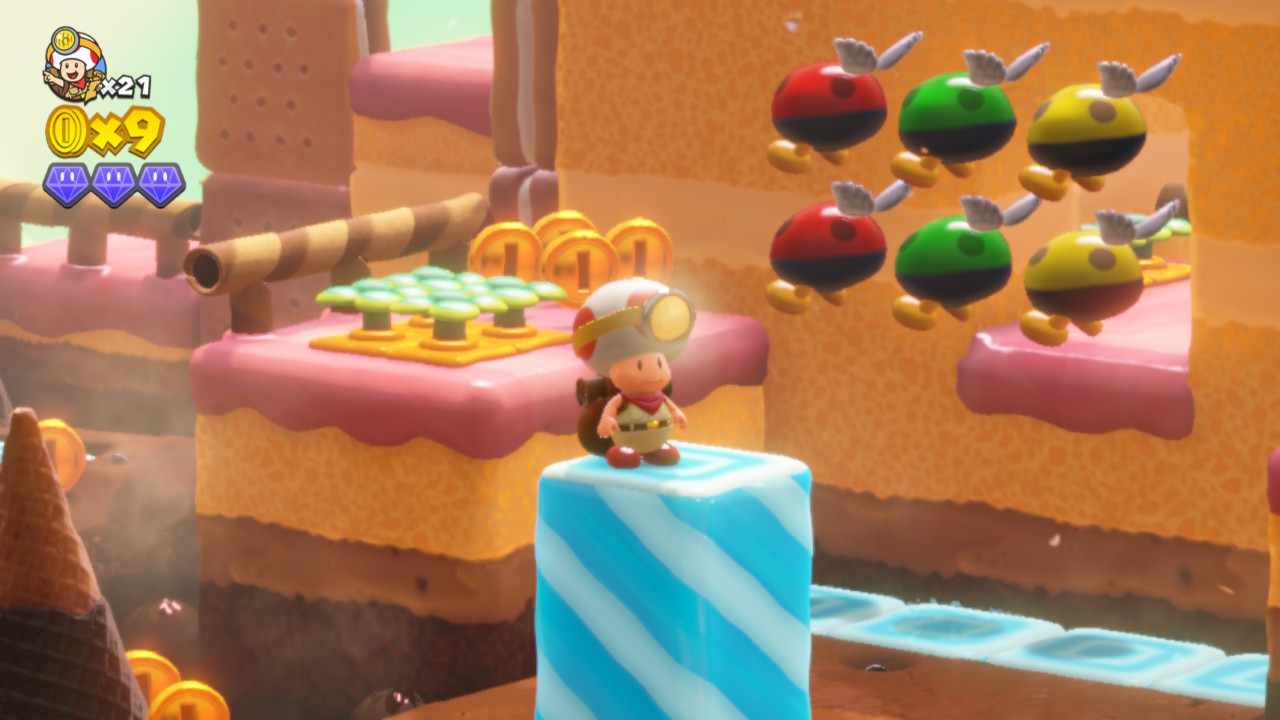 Final Thoughts?
Captain Toad's Special Episode is a worthwhile purchase for anyone that enjoyed the original Captain Toad campaign and is looking for more of the same. The two new game modes are welcome additions that work well to freshen up the experience, however if you were turned off by the simplicity of the base game, nothing in this DLC will change your mind. The modest $9AUD price point hits the value for money sweet spot and is a great way to spend a few hours playing co-op with a friend.