Comics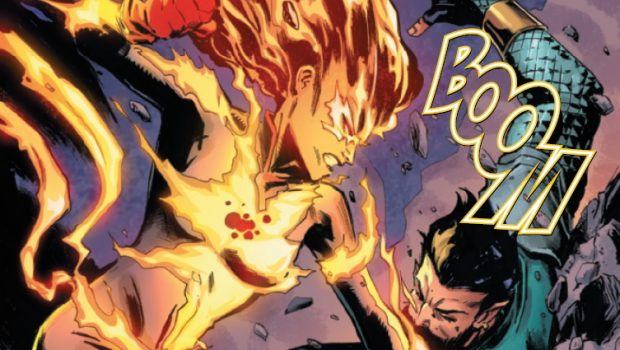 Published on February 25th, 2021 | by Tim Chuma
Captain Marvel #26 (2019) Review
Summary: If you have been following this story all the way through then get this one, everyone else yeah nah.
Captain Marvel's fight with Ove comes to a head, she is flying around in Super Saiyan mode and if you've come in this late it is too late to catch up anyway.
I had reviewed an earlier entry in this storyline and thought the cover was a tease. In this case we actually get to see the fight mentioned previously but a whole lot of other stuff has happened since then and it is a bit too late to catch up on it unless you are already on board.
There is more than enough action in this story if you like that sort of thing but it makes it hard to know what is going on if you don't know who the characters are.
With the Marvel phase 4 movies starting a lot of the old storylines are wrapping up at the moment so they can bring up things that will be in the movies in some form. Not even sure if they are going that hard with movies this time around so it might just be a TV show.
If you are a fan of this character and have been reading this series I would recommend this story otherwise wait for the new storyline to begin.
Comic details:
Writer: Kelly Thompson
Penciler: Lee Garbett
Cover Artist: Jorge Molina
Publisher: Marvel
Published: February 24, 2021