Films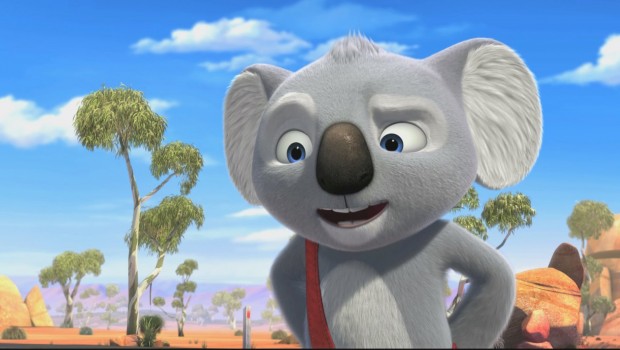 Published on September 17th, 2015 | by Natalie Salvo
Blinky Bill The Movie – Film Review
Reviewed by: Natalie Salvo on September 14th, 2015
StudioCanal presents a film by Deane Taylor and co-directors Noel Cleary, Alexs Stadermann and Alex Weight
Produced by: Jim Ballantine, Hans Bourlon, Gabrielle Joosten,  Emily Price, Barbara Stephen and Gert Verhulst
Starring: (the voices of) Ryan Kwanten, Toni Collette, Robin McLeavy, Rufus Sewell, Barry Humphries, Barry Otto and Deborah Mailman
Editing by  Alana Greig , Mary Hutson  and Adam Rainford
Running Time: 91 minutes
Rating: PG
Release Date: September 17th, 2015
Blinky Bill may be a small koala but he has a big imagination. In the eponymous new film, this koala also embarks on a grand adventure through the Australian outback with a host of different animal friends. In all, this is a pleasant kid's film that should appeal to some old and new fans of the iconic Aussie bear, good old Blinky Bill.
The character, Blinky Bill was originally created by Dorothy Hall in 1933. He was also the star of a 2D animated series and a film in the 1990s. These days, the hand-drawn animation has been replaced by some bright and colourful CGI. It gives Blinky a modern feel that is not unlike a Pixar or DreamWorks character. The animation itself is decent but not as good as the output from those aforementioned companies.
Ryan Kwanten (True Blood) stars as Blinky and does an excellent job in capturing the innocence and naivety of this beloved bear. Kwanten is just one member of a stellar voice cast, which includes Toni Collette as two emu sisters and Robin McLeavy, Barry Humphries and David Wenham as Blinky's friends Nutsy the zoo koala, Wombo the wombat and Jacko the anxious frill-necked lizard, respectively. Deborah Mailman also plays Blinky's mother and Barry Otto is Mayor Cranklepot.
Blinky Bill The Movie is about the adventure our favourite koala embarks on when he decides to go looking for his lost father (Richard Roxburgh). The latter had gone missing during walk-about. It means that Blinky has to leave the safety and comfort of his small town of Green Patch and tackle the dangerous Australian outback. But Blinky has the best intentions and some good mates (even if they engage in so much Australian slang and different stereotypes that you think you're watching Austen Tayshus' "Australiana").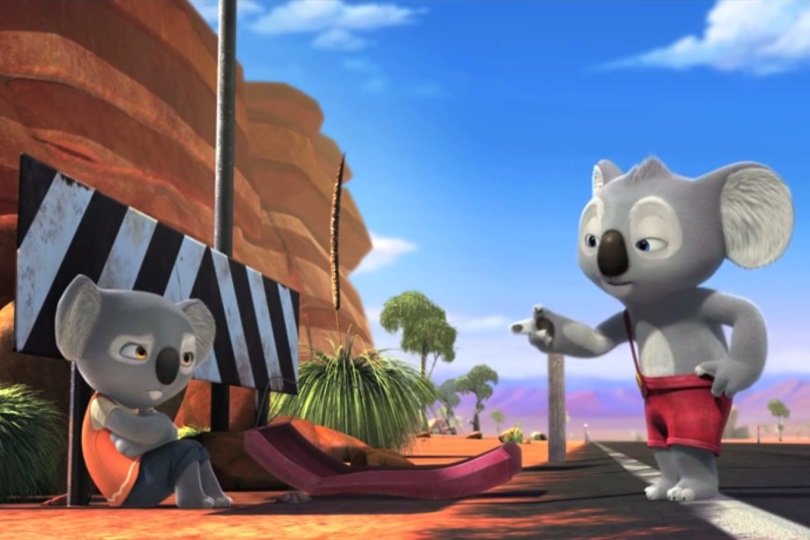 This film is pitched at young children but it also overreaches a little and tries to appeal to everyone. There are a few jokes that the adults will enjoy but there aren't enough of these (and certainly not enough consistent ones) for this to really cut through the simplicity of the story or the silly slapstick humour. In many ways, Paddington was a far superior film, as it appealed across the board to both adults and kids.
Blinky Bill The Movie has a big heart to match the even larger adventure on which this little koala and his friends embarks. The voice cast is first-rate and it reads like a who's who of the Australian film industry. They do an excellent job but it is also a little sad that the actors from the original TV series did not get a cameo or two. In all, Blinky Bill The Movie is an engaging and fun romp that offers up some good lessons about friendship, determination, responsibility and it should inspire viewers to go off and do some excellent things. Ultimately, it's great to see such a sweet film recasting a beloved Aussie icon in a fresh, modern light.
Summary: it's great to see such a sweet film recasting a beloved Aussie icon in a fresh, modern light.