Blu-ray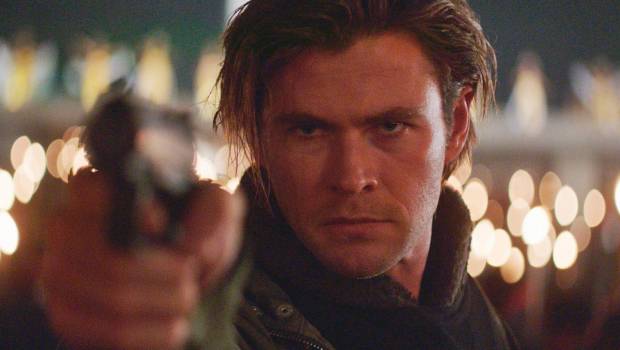 Published on January 2nd, 2021 | by Natalie Salvo
Blackhat Blu-ray Review
Summary: A slow-paced thriller about cybercrime. Chris Hemsworth leads an investigation into some hackers, which ultimately fails to electrify.
When you consider the recent cyber incidents confirmed by the Australian government, "Blackhat" is a film that feels timely. This is a thriller where a makeshift unit band together to find an elusive group of hackers. The end product is slick and eye-catching, but it is ultimately lacking in byte to really cut through.
This film is a passion project for Michael Mann ("Public Enemies"). In the bonus features (three featurettes in total) he describes how he developed an interest in cyber warfare and similar crimes. It is a fascinating topic, but the treatment it is given here fails to electrify things.
In China, a nuclear power plant is targeted by a RAT- a remote access tool. Chen Dawai (Leehom Wang) from the Chinese military is tasked with finding the perpetrators. He looks at the code and realises the hackers have stolen something he and his former college roommate Nick Hathaway (Chris Hemsworth) made back in the day.
Hemsworth dons a strange American accent and pays an intelligent character imprisoned for cybercrimes. Dawai convinces his superiors that they need Hathaway's help with the investigation. The powers that be agree to commute Hathaway's sentence if he can find the attackers. Dawai also enlists the help of his network engineer sister, Chen Lien (a sweet but sometimes unintelligible Tang Wei) for the ride.
Viola Davis plays an FBI agent who has to keep an eye on Hathaway. What ensues is a cat and mouse adventure across the world. The perpetrators keep the NSA, FBI and Chinese military on their toes as they keep planning fresh attacks. Hathaway and Lien share some nice romantic scenes and always look fresh and composed, which seems at odds with the proceedings.
Blackhats are hackers who exploit security vulnerabilities. They break into systems or networks with malicious intent. This film falls over due to some flat characterisation and slow pacing. What is supposed to be an intense thriller bubbles along in a slow, sprawling way. There are some very handsome scenes – including a religious festival in Jakarta – but these sequences are the exception to the general rule.
"Blackhat" is a timely story about technology and the future. This film is a mounting adventure about sabotage and vulnerable systems. The premise is an interesting-enough one but it is let down by issues with its execution. The technology is fascinating, but it is the human elements that fail to connect the vital elements here.