PS4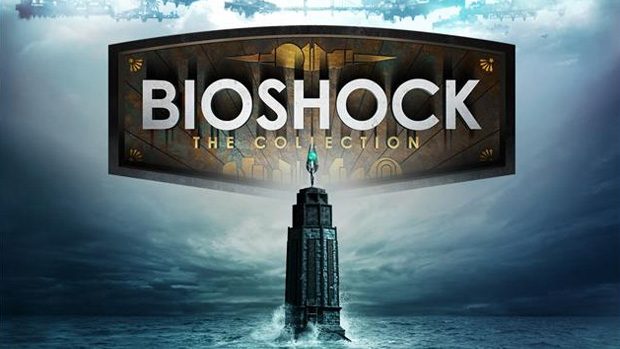 Published on September 27th, 2016 | by James Wright
Bioshock the Collection Review
Summary: The Bioshock Collection is the perfect way to revisit this amazing franchise in glorious FULL HD graphics!
As a series, Bioshock was easily one of the best story-driven first person shooters of its time and as a fun fact, it was the 'spiritual' successor to System Shock which gave the player some compelling characters and very entertaining gaming. As a result, its dystopian storyline and stylised graphics really captivated you as a gamer as you were transformed into the hero and fought against three powerful antagonists. With three distinct stories, the original Bioshock is still a favourite amongst fans, followed by Bioshock Infinite (aka Bioshock 3) and then sequel Bioshock 2.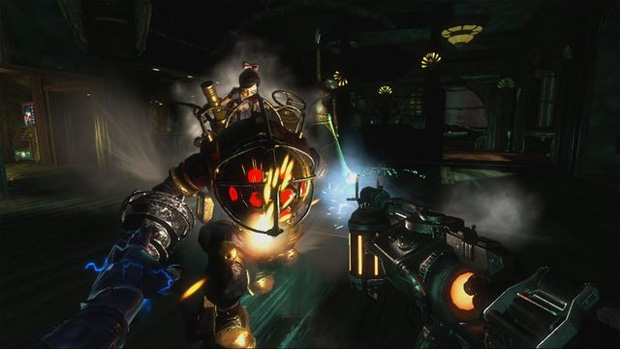 Sure this order is debatable but given that the entire series is now available in one accessible collection, it's easily worth the admission price alone regardless of what your favourites are and needless to say, all three titles are still worth playing. Another highlight of this release is that this collection bundles the additional DLC content together but more importantly, all three games now support FULL HD (1080p) graphics plus 60 frames per second (*) which still stands up to the games of today and when you see Big Daddy again, you'll be smiling ear to ear!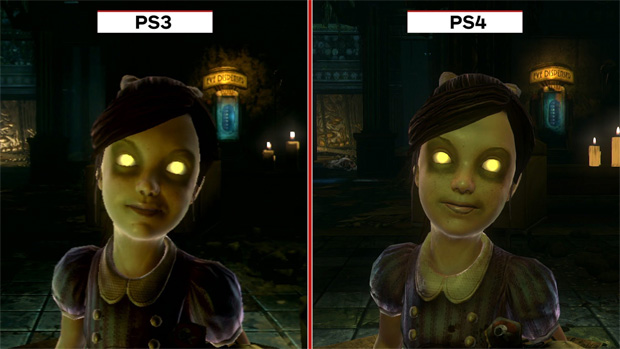 So let's have a look at what's included in Bioshock the Collection.
BioShock
BioShock is a shooter unlike any you've ever played, loaded with weapons and tactics never seen. You'll have a complete arsenal at your disposal from simple revolvers to grenade launchers and chemical throwers, but you'll also be forced to genetically modify your DNA to create an even more deadly weapon: you. Injectable plasmids give you super human powers: blast electrical currents into water to electrocute multiple enemies, or freeze them solid and obliterate them with the swing of a wrench.Add-on Content:
Museum of Orphaned Concepts
Challenge Rooms
BioShock 2
Set approximately 10 years after the events of the original BioShock, the halls of Rapture once again echo with sins of the past. Along the Atlantic coastline, a monster has been snatching little girls and bringing them back to the undersea city of Rapture. Players step into the boots of the most iconic denizen of Rapture, the Big Daddy, as they travel through the decrepit and beautiful fallen city, chasing an unseen foe in search of answers and their own survival.
Minerva's Den
Minerva's Den offers a brand-new, self-contained BioShock story, presenting a side of Rapture you've never seen before. Seek out the tools you'll need to unlock new goals and spaces in the order you choose. Face Rapture's full range of opposition as you increase in power—a new challenge is always right around the corner.
Protector Trials
You receive the call: Tenenbaum desperately needs you to steal as much ADAM as possible, to help thwart Sofia Lamb's insane plan. Enter the Protector Trials: frantic combat challenges designed to push your mastery of weapons and Plasmids to the limit. The goal in each Trial is simple: get your Little Sister to an ADAM-rich corpse and keep her safe while she gathers precious ADAM.
BioShock Infinite
Bring us the girl, wipe away the debt. The year is 1912. Deep in debt, Booker DeWitt has only one opportunity for a clean slate: rescue Elizabeth, a mysterious girl imprisoned since childhood in the flying city of Columbia. Forced to trust one another, they must harness an expanding arsenal of weapons and abilities as they fight to survive the threats of the city and uncover its dark secrets.
Clash in the Clouds
Combine weapons, Vigors, Gear, Tears, and Sky-Lines in ways you never thought possible as you square off against impossible odds. This pack puts an intense focus on combat and features 60 challenges in four brand-new maps. Complete Blue Ribbon Challenges and unlock concept art, Voxophones, Kinetoscopes, and more in The Columbian Archeological Society.
Burial at Sea – Episode One
Come back to Rapture in a story that brings Booker and Elizabeth to the underwater city on the eve of its fall from grace. Burial at Sea – Episode One features Rapture as you've never seen it before—a shining jewel at the bottom of the ocean, built almost entirely from scratch in the BioShock Infinite engine.
Burial at Sea – Episode Two
See the world through Elizabeth's eyes in this final episode of the Burial at Sea saga. Set immediately after the conclusion of Burial at Sea – Episode One, this episode puts you in the role of Elizabeth as she journeys through Rapture in an effort to rescue the little sister she abandoned.
Columbia's Finest Pack
This pack combines the contents of the Industrial Revolution Pack and the Upgrade Pack, originally part of the Premium and Ultimate Songbird Editions of BioShock Infinite. In addition, this download grants access to two weapon upgrades: Comstock's China Broom Shotgun and Comstock's Eagle Eye Sniper Rifle.
Okay… I'm guessing that you may be a little speechless now and that's all the amazing content included in Bioshock the Collection. As I've played the original three games before, including some of the DLC, I haven't experienced all of it, so revisiting this universe again on the PlayStation 4 is quite special because not only does it give me access to the additional content but it allowed me to access the glory of what is Bioshock. Another interesting feature of the game is that as you progress, you see some of the changes in gameplay, including their developers pushing the previous gen-consoles which is kind of cool.
So when it comes to level design and as the series progressed, the claustrophobic corridors of the original game really captured the craziness of the protagonist as you explored this strange twisted world that was like being dropped into a madman's dream from the 1950's. Sure it's a little dated when compared to something like Star Wars Battlefront but the Unreal engine is still quite a powerful development platform, more so in the last two games of the series, especially the third title which features the amazing city of Columbia with its rich and vibrant floating world.
Given that, the developers should be commended on this release and if you have never played the Bioshock trilogy before, this should really be on your radar because there's some great story reveals and gameplay moments, including engaging characters like Little Sister and Elizabeth. Furthermore Bioshock Infinite did receive some criticisms from gamers, however although I loved this story, especially Elizabeth's ability to create different breaches of reality plus the ability to team-up with her, I did miss some of the links to the original games. Nonetheless, it was still awesome!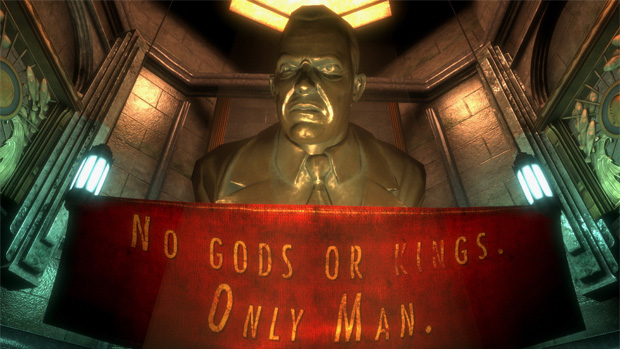 Although the games had an element of puzzles, combat played a key role and whether you were facing the genetically modified Slpicers, the Rumbler, the Fireman or any of the bosses, these proved to be quite challenge, especially on a higher difficulty rating. What I enjoyed about the enemies and bosses in all the Bioshocks were there strange designs and attacks that really kept you on high alert at all times because ammunition was limited.
Even though you had access to a variety of different weapons, Plasmids allowed you to go beyond the norm with these strange science experiment powers that includes burning enemies to a cinder, electrocuting enemies or even the ability to mind control your enemies to name a few. This also gave the title a real mad scientist meets cyberpunk feel to it.
Add in lots of interactive objects that could make your fight easier and there's lots of strategies involved in the combat. Surprisingly, the combat is still quite enjoyable all these years later and given that the original was released in 2007, the fighting is still quite sturdy. The game also offered the player some moral choices, including elements of RPG which definitely distanced itself from the first person shooters of the day.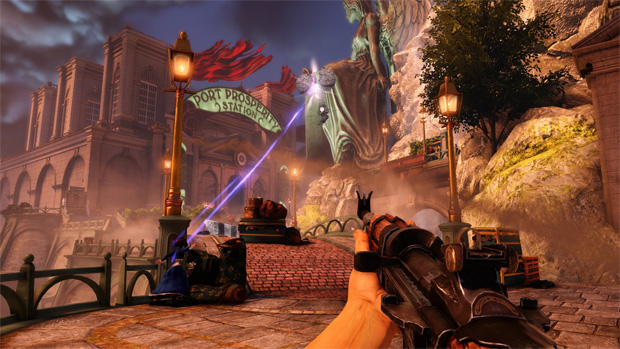 Once you have finished the main games, you then have the DLC to play. My favourite DLC of the Bioshock series Burial at Sea Episode 1 and 2 which took players back to the underwater city of Rapture. However these two DLC's allowed you to once again revisit the hero of Bioshock Infinite Booker DeWitt and his beautiful companion Elizabeth before the war between Ryan and Atlas occurred. This gives you another snapshot into the original game and also exploring the characters of Booker and Elizabeth who for me are two of the video gaming world's greats.
Graphics/Audio
As discussed, Bioshock the Collection has received a much needed FULL HD facelift that complements the gameplay and although some of the level design is a little simplistic in the original games, the third game offers a much more intuitive experience but nonetheless, visiting Rapture and Columbia again was a true treat. As mentioned, the game does support 60 frames per second but every now and then the game will stumble but for the majority, it still stays silky smooth.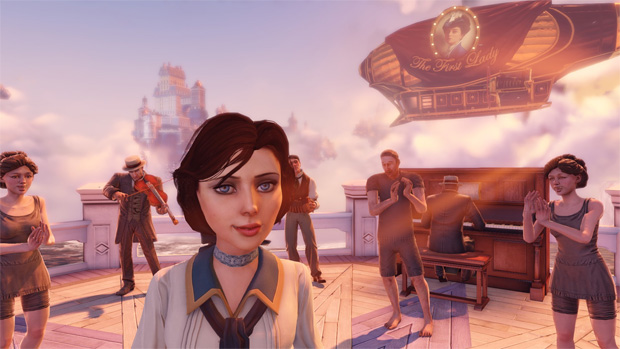 Textures and lighting also looks better in Bioshock, whereas in the sequel, it just seems that that the resolution is higher. As to Bioshock Infinite, that was already a good looking game so the improved resolution really makes things jump out, especially its retro and art-deco style of graphics. Audio was always good in the series but those audio journals that are littered through the environments are still creepy, even today but really flesh out the stories. Add in some flawless voice acting and three killer soundtracks, not to mention excellent sound effects and these three games really channel that blockbuster gaming experience.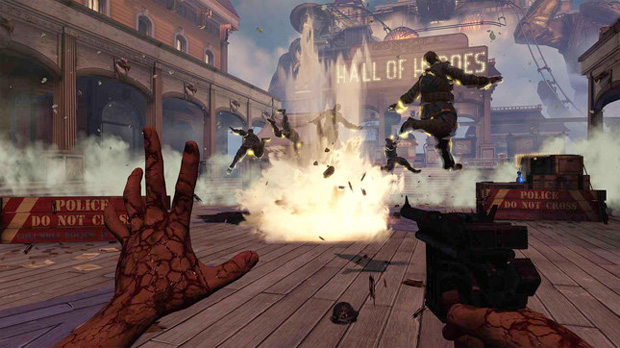 Final Thoughts?
Bioshock the Collection is a great trip down memory lane and if you have never played these games before, it's a must have title on the PlayStation 4 because of all the content. Best of all, the gameplay still works well today, including the graphics and outstanding audio. With interesting heroes, villains and characters that you encounter, this 'remastered' edition of the Bioshock series is worth having and hopefully this will inspire another Bioshock game in the near future.
Recommended!
Bioshock the Collection Trailer
Game Details
Primary Format – Games – Playstation 4
Game Genre – Shooter
Rating – MA15+
Game Publisher – 2k Games