Blu-ray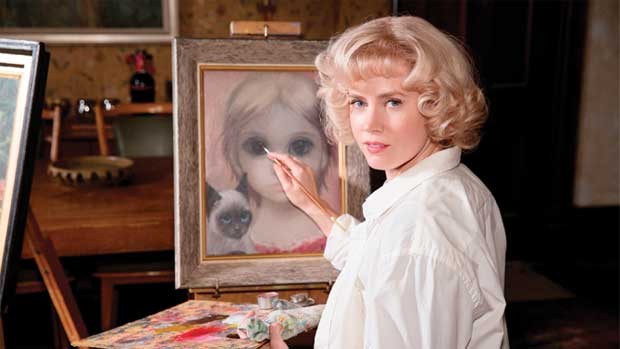 Published on June 17th, 2015 | by Natalie Salvo
Big Eyes Blu-ray Review
Summary: Big Eyes' is as fascinating, heart-wrenching and emotive as one of Keane's portraits
'Big Eyes' tells the story of the most unbelievable fraud in art history. It's also a sad and dark tale that doesn't take itself too seriously. It is directed by Tim Burton (who is a fan of the actual artist) and here he throws out his familiar clutches and styles to present a mature, rich and interesting biopic.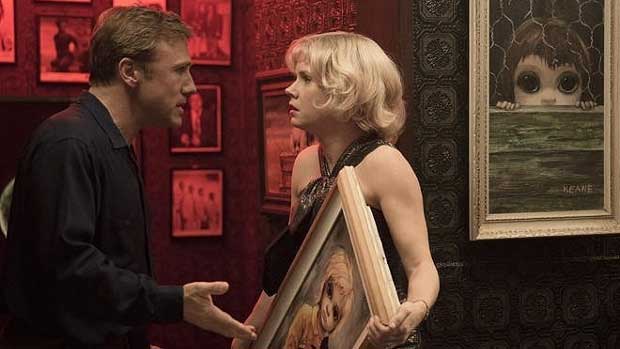 The fraudster in question was one Walter Keane (Christoph Waltz). He was a quick-talking hustler and entrepreneur who created the idea of mass-produced art. He met his wife, Margaret Keane (Amy Adams) at an art fair when the latter was a kind of social pariah due to her being a divorced, single mother in the 1950s. Eventually the two married and they each pursued their art, with Margaret painting downhearted waifs with huge eyes while Walter produced boring, French landscapes. To say he lacked creativity was an understatement.
The pair originally displayed their work at the Hungry I Club where Walter acted as the salesman. But various circumstances arose which lead to Walter taking credit for creating the expressive, waif figures. It meant that he became an international, pop culture celebrity almost overnight. He would be credited with spawning an entire art movement and would be congratulated by the likes of Andy Warhol and Joan Crawford and all while Margaret quietly toiled away at her work in her isolated, home studio.
Margaret would eventually leave Walter in the seventies and she would also reveal that she was the true author of all of the paintings. But Walter retaliated by slapping her with a defamation suit. This biopic chronicles all of this while dealing with various themes including the true value of art, dysfunctional relationships and the subjugation of women. There are many threads to this film's bow and it works on many different levels.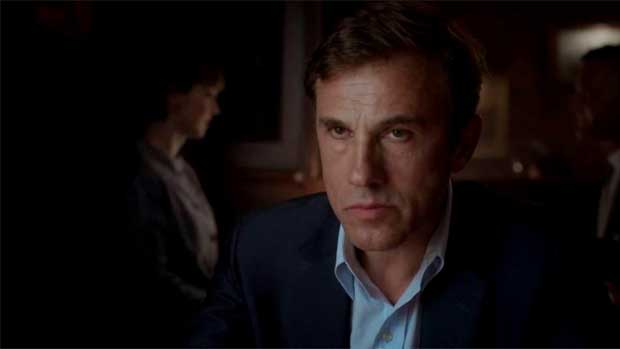 The plot to 'Big Eyes' builds slowly but things come to a head during the dramatic and ridiculous trial. The film boasts an excellent performance by Amy Adams (who was rewarded with and deserved the Golden Globe for this role). The same cannot be said for Waltz's acting because in the final scenes he is reduced to a slimy scoundrel and a villain that is so bizarre he is practically cartoonish.
'Big Eyes' is a beautifully-shot film. Despite the dark subject matter, the mood is frequently light and there are even some jokes in the script. There is one spectacular scene where Burton has Margaret walk through a supermarket where her artworks are being sold alongside Campbell's soup tins (which resemble Andy Warhol's work) and this is so inspired. Danny Elfman's smoky, jazz soundtrack meanwhile, provides a perfect complement to the period and adds to the film's occasionally haunting tone.
The special features on the Blu-ray edition are good. The audience can watch two different Q&A discussions. There's one with Tim Burton and the film's actors (Adams, Waltz, Jason Schwartzman and Krysten Ritter). The other features Margaret Keane, Adams and the film's scriptwriters, Scott Alexander and Larry Karaszewski, the latter pair were also the team behind 'Ed Wood'. A short featurette is also included and this shines additional light on this visceral story and one that is stranger than fiction.
'Big Eyes' is a complex and thought-provoking film that differs from most of Burton's other work. It succeeds at showcasing an art scandal and doing it with a real sense of respect and reverence to the subject matter. In the end the film does not critique Keane's artworks (although the art world's disdain for the pictures is hinted at more than once). Instead it celebrates the modest and supremely talented, Margaret Keane and sets to redress the wrongs that were dealt to her by her conniving husband. In short, 'Big Eyes' is as fascinating, heart-wrenching and emotive as one of Keane's portraits. Sublime.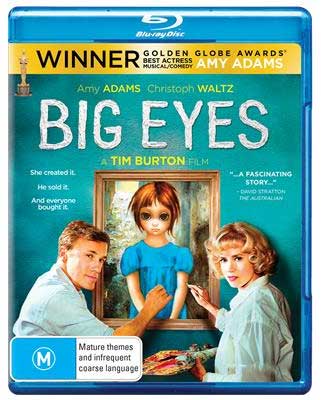 Blu-ray Details

Year of Release – 2014
Actors – Amy Adams/Christoph Waltz/Danny Huston/Krysten Ritter/Jason Schwartzman/Terence Stamp
Audio – English (DTS-HD 5.1)
Director – Tim Burton
Film Genre – Drama
Label – Roadshow
Rating – M
Region Coding – B (Blu-Ray)
TV Standard – PAL
Primary Format – Movies/TV – Blu-Ray