XBox One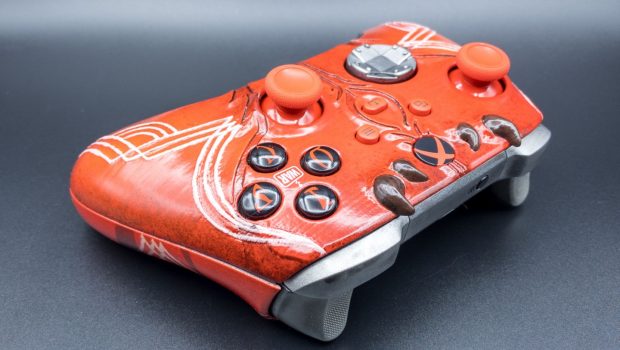 Published on June 8th, 2021 | by Adrian Gunning
Bethesda & Xbox party up with We Are Robots to create legendary themed controllers for The Elder Scrolls Online: Blackwood
Bethesda & Xbox party up with We Are Robots to create legendary themed controllers for The Elder Scrolls Online: Blackwood 
To commemorate Mehrunes Dagon's latest invasion of Tamriel in The Elder Scrolls Online: Blackwood, Bethesda and Xbox have forged an alliance with famed Australian controller customiser We Are Robots. Together the adventuring party is honouring famed 'big bad' and the Daedric Prince of Destruction who's starting a battle for the future of Tamriel.
Mehrunes Dagon has been brought to life in Xbox controller form, ready to bring his brand of destruction to any who dare oppose the wielder. It features his four horns, scarred and charred skin, crimson thumbsticks and Daedric lettering on the ABXY buttons.
His unique and fearsome look is captured in the design of this Daedric artefact, the controller of choice for those looking for a darker way to play. The design also includes the iconic Ouroboros logo on the back of the controller, honouring the three factions vying for control of the Imperial City and the Throne of Tamriel.
Alex Kemp from We Are Robots said, "The Elder Scrolls Online is a legendary game and it was an honour to be able to create a controller for the exciting new Blackwood chapter. Working closely with the Bethesda ANZ team we designed the controller to capture the look and feel of Mehrunes Dagon, as if the controller had just arrived through the Gates of Oblivion."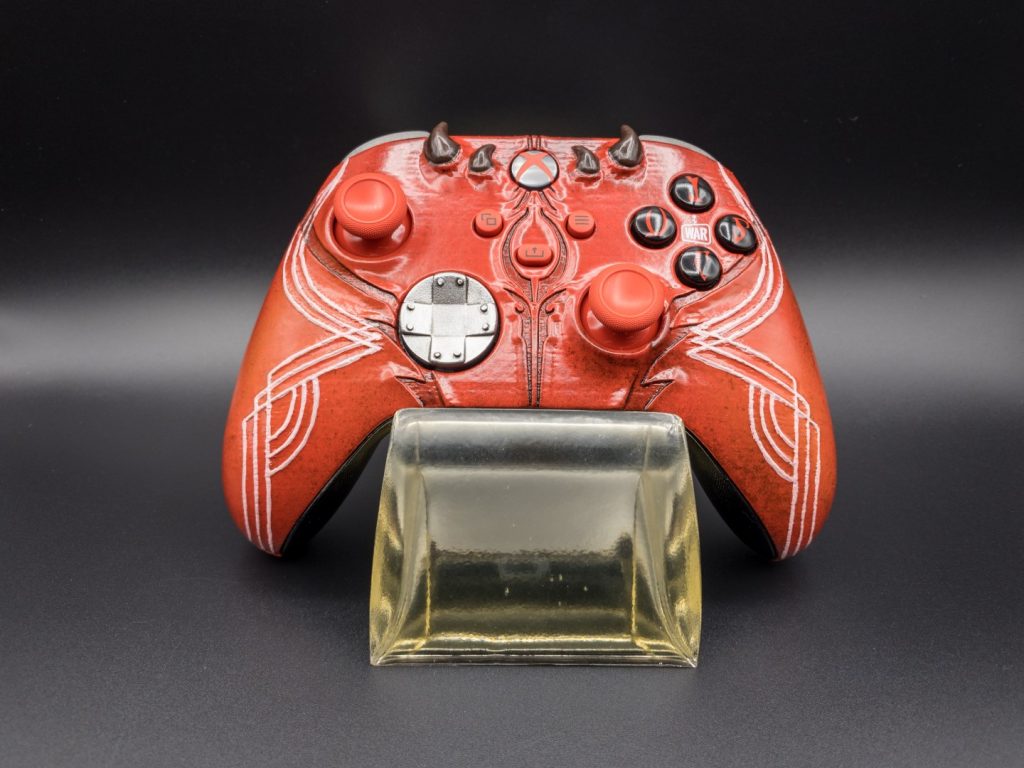 "The controllers were created using some of We Are Robots' most advanced production techniques to give them a 3D physical appearance that you can touch and feel but won't hinder the use of the controllers. Each controller is hand painted and detailed to bring them to life, making them the perfect display piece for any Elder Scrolls Online fan."
Ten of these extremely limited-edition controllers will be available once only through giveaways in ANZ. The Elder Scrolls Online fans should stay tuned to local social media channels for Bethesda ANZ & Xbox ANZ to learn how to secure one of these legendary controllers for themselves.
Uncover the schemes of the Daedric Prince Mehrunes Dagon 800 years before the events of The Elder Scrolls IV in Gates of Oblivion, a new year-long adventure for The Elder Scrolls Online. The Blackwood Chapter is available now for PC/Mac and June 8 for Xbox and PlayStation. For more information visit www.elderscrollsonline.com.