Films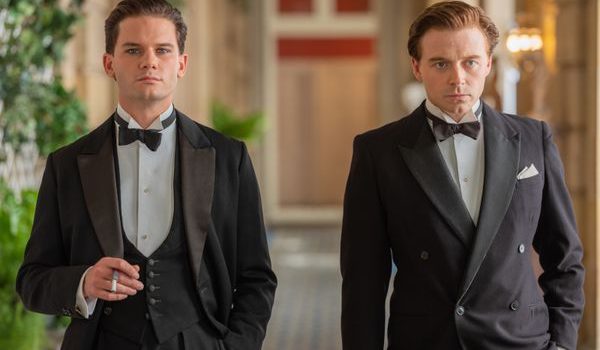 Published on June 5th, 2022 | by Natalie Salvo
Benediction Film Review
Summary: A lyrical bio-pic about war poet Siegfried Sassoon that proves all's unfair in love and war.
Director Terence Davies is the king of evocative cinema. He previously gave audiences "A Quiet Passion" about poet, Emily Dickson, so he is perfectly poised to tackle another writer in celluloid. In his latest offering, "Benediction" the subject is British war poet Siegfried Sassoon. The spotlight is on the latter's life in love and war.
This biopic is quite an atmospheric one. Set against a lush classical soundtrack, this at times share things in common with "Brideshead Revisited" except that this is mainly set during World War I. Jack Lowden ("Dunkirk") stars as the young Sassoon and is perfectly cast as this multifaceted character. Sassoon later ages and morphs into his elder, curmudgeon self, played by the always excellent Peter Capaldi.
Davies uses the source material by Sassoon and his former lover, Wilfred Owen's poetry to underscore the writer coming to terms with what has happened in the aftermath of the war. This is further punctuated by black and white archive footage, which adds a real visceral quality to proceedings. Sassoon was decorated with a military cross for gallantry but he would turn into a conscientious objector who was later hospitalised. Thankfully he encounters a sympathetic therapist (Ben Daniels) who helps him in many ways.
Sassoon has many relationships with unsuitable suitors like musician Ivor Novello (Jeremy Irvine "War House.") The dialogue with these hedonistic young men can get quite barbarous at times. Eventually Sassoon retreats into a marriage with Hester Gatty (played by both Kate Phillips and Gemma Jones) and deals with much melancholia. The pair have a son (Richard Goulding) and Sassoon converts to Catholicism in his twilight years.
"Benediction" is a quiet look at the entire life and times of Sassoon. It covers his search for meaning with an empathetic eye and some thoughtful observation. This is a man who was battle-scarred by the war and lived in challenging times when it came to his identity. It should come as no surprise that he became such a steely pessimist, as he had to grapple with much heartache.
In sum, "Benediction" is an expressionistic film that would appeal to viewers wanting a sombre portrait of a poet. Davies has lovingly fashioned an artful biopic that is both beautifully shot and acted. It is one that should ultimately disarm audiences with its intricate poetry about a complex man and his loves.