Blu-ray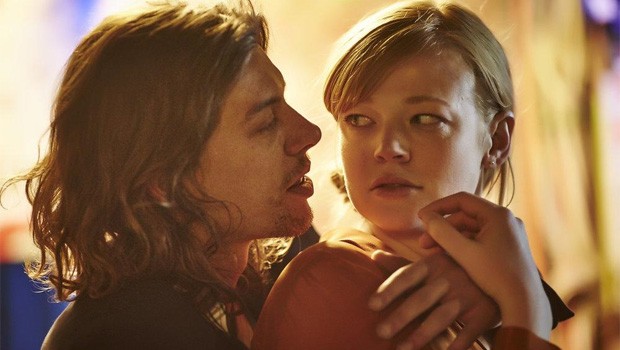 Published on December 27th, 2015 | by Natalie Salvo
The Beautiful Lie Blu-ray Review
Summary: "The Beautiful Lie" is an epic saga, family drama and an engaging and seductive tapestry of love and deceit.
When it comes to matters of the heart and love in general it's often complicated. Never is this idea more apparent than in the fine, Leo Tolstoy novel, Anna Karenina. The classic book was written some 150 years ago and it still manages to resonate today thanks to its universal themes. The new Australian TV miniseries, "The Beautiful Lie" uses this rich piece of literature as scaffolding for a modern and complex romance set in contemporary Melbourne.
"The Beautiful Lie" was written by Alice Bell ("The Slap") and Jonathan Gavin and is produced by the same team who made the TV series "Offspring". This production stars the brilliant and versatile Sarah Snook as Anna Ivin (modelled on the eponymous, Tolstoy character). Ivin is a former tennis star who initially seems happy in her seven year marriage to fellow, former athlete Xander (Rodger Corser). The pair live together with their young son (Lewis Fletcher). But a chance meeting with a young music producer named Skeet Du Pont (Benedict Samuel) threatens to unravel this domestic bliss.
Anna and Skeet witness a horrific accident but they also share a powerful moment of electricity or a romantic spark. For Anna this fuels the realisation that she is restless and dissatisfied with her safe marriage, career and life. She is seduced by the potential of a passionate love affair with a handsome, young stranger. Unfortunately, this dalliance proves to be an extremely destructive and volatile one.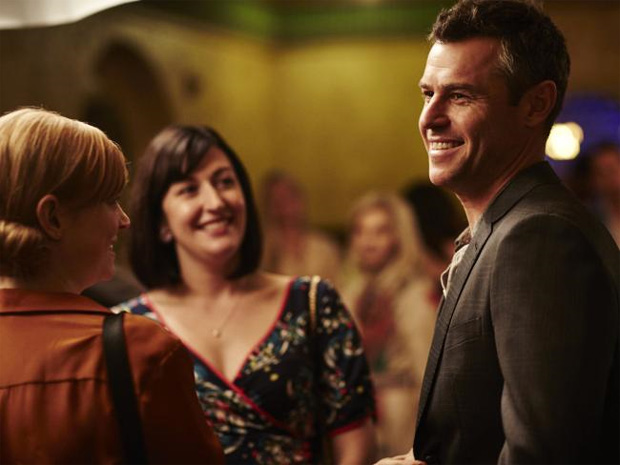 This series also looks at family dysfunctions and some other issues involving relationships between the supporting characters. Skeet was briefly engaged to the flighty Kitty (Sophie Lowe ("Beautiful Kate")) who also has an eating disorder. Over the course of the program Kitty matures and falls in love with her childhood friend and initially a rather unattractive farmer named Peter Levin (Alexander England).
Anna's brother, Kinglsey Faraday (Daniel Henshall) also has a transgression in his marriage. He sleeps with the family's au pair to the dismay of his wife Dolly, a well-cast Celia Pacquola. Gina Riley ("Kath & Kim") also stars as the family matriarch and offers us some lighter moments in a series that can be quite dark and tense at times.
The Blu-ray's special features include a series of short featurettes. These include interviews with the cast and crew as well as a behind-the-scenes look at the shoot. There are also a few scenes where some of the lead actors read the amazing source prose or the translation of Tolstoy's fine words. This will give viewers an added appreciation of the great writer.
"The Beautiful Lie" is an epic saga and family drama that sees a beautiful web of falsehoods constructed in order to mask various infidelities, passions, tragedies, emotions and jealousies. The story is a relevant and cautionary tale that will warn people to be careful what they wish for. This is a well-acted and gorgeous, contemporary production showcasing some grand and complex romance. Ultimately this is one engaging and seductive tapestry of love and deceit.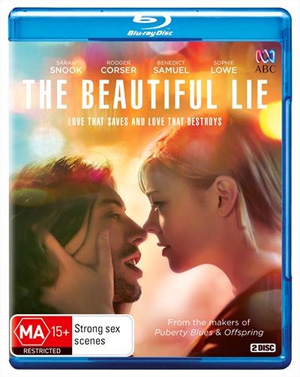 Blu-ray Details
Actors – Sarah Snook, Rodger Corser, Sophie Lowe, Benedict Samuel, Gina Riley, Celia Pacquola, Dan Wyllie
Film Genre – TV Drama
Label – ABC
Audio – English (Dolby Digital)
Running Time – 372
Aspect Ratio – 1.78:1
Region Coding – B (Blu-Ray)
TV Standard – PAL
Rating – MA15+
Year of Release – 2015
Primary Format – Movies/TV – Blu-Ray