PS4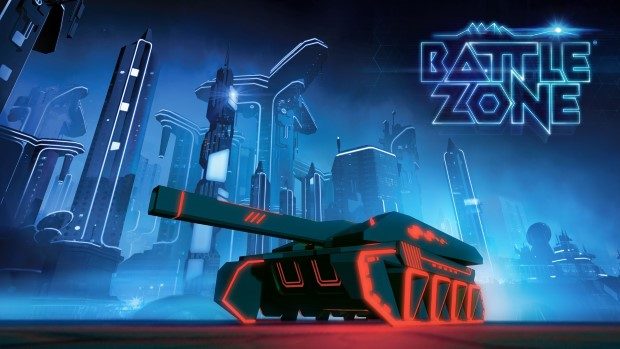 Published on November 16th, 2016 | by James Wright
Battlezone VR Review
Summary: Tank God for Virtual Tanks!
Fresh off the PlayStation VR launch list comes Battlezone that not only showcases this new technology from Sony but actually gives you quite a fun game to play with plenty of immersion. So as you can see from the graphics, Battlezone is a 'tank' game where the player controls this vehicle in a true VR setting as you attempt to outwit and more importantly destroy your enemies. It's all about firepower here, especially when it comes to the weapons and power-ups! BOOM!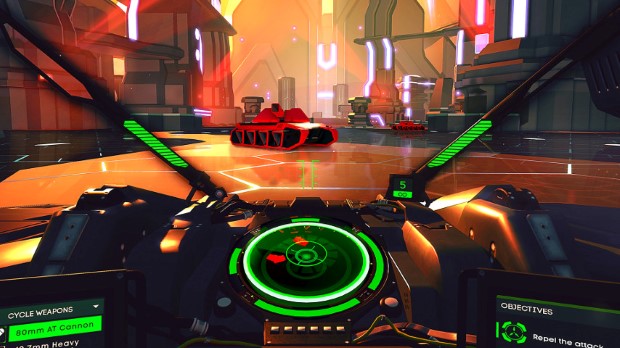 The game also contains a single player mode with a campaign plus the ability to play co-op with up to four people. Unfortunately given the number of limited VR purchases from around the globe at the present, I only had limited luck with finding other people online. In the campaign mode, the player must embark on a variety of missions like search & destroy or protect convoys and engage in a variety of enemies that doesn't include just tanks but there's also drones and you need to smash through your enemies defences as well.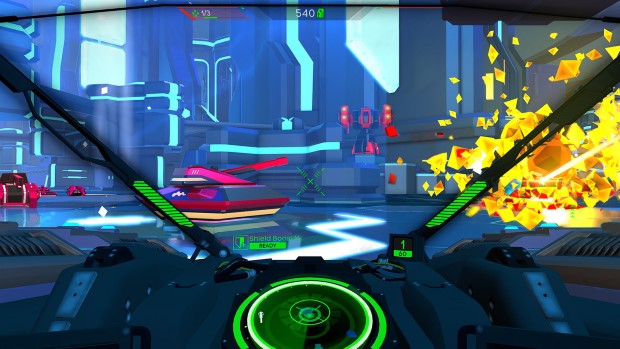 The game can be quite intense, particularly when you're outnumbered or face one of the more powerful tanks. This means you cannot just barge in and strategy is needed to out-think your opponents. I guess this is what it may be like on the real battlefield with tanks. Navigating the main world is done on an old school tiled map as you select where you want to move next but once on the tile, this is where the fun occurs. Controls are easy to pick and it's really fun looking around the environment for your next enemy or strategic strike.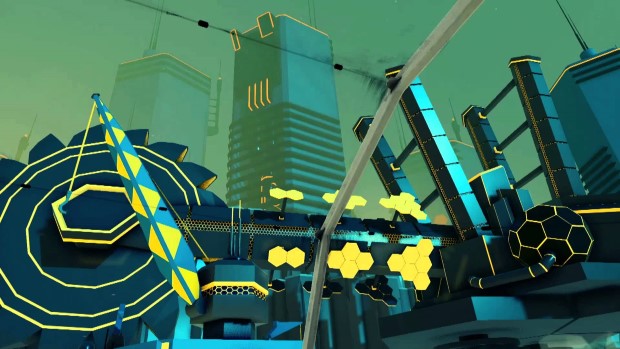 Just be warned, you don't want to die because you'll be starting again! Given that, multiplayer is quite fun because more strategy is involved and you can really coordinate your attacks well and it's equally as enjoyable as the campaign mode. It's kind of World of Tanks meets VR but thankfully more on the arcade side opposed to something more simulated. It's a fun VR experience that is enjoyable at the time but ultimately forgettable.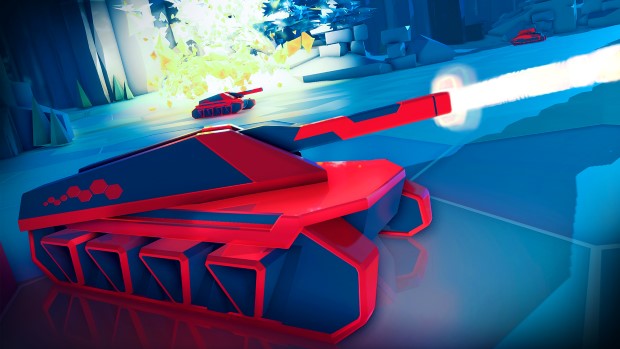 Graphics/Audio
Graphically Battlezone VR does look like a game that you might see on the PlayStation 2, except the resolution is far superior but the developers have certainly kept that retro and classic look for this game which actually works well with the PlayStation VR. Audio is good on Battlezone VR and it's another game that needs headphones to really maximise your virtual reality experience with all the explosions, missiles and bullets whizzing past your tank.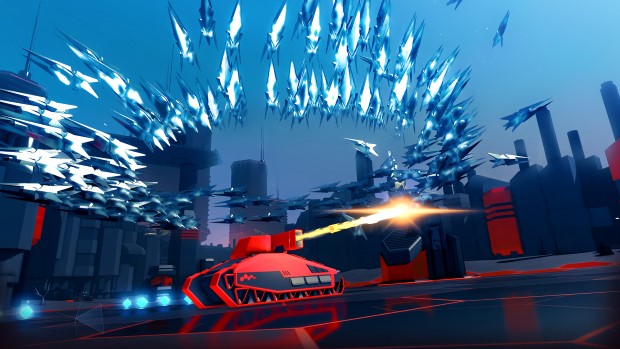 Final Thoughts?
Battlezone VR is a fun game on the PlayStation VR system which provides an enjoyable game that doesn't throw too many challenges at the player. It does showcase the VR system and thankfully the controls work hand in hand with the gameplay and graphics to create this almost retro arcade tank game.
Key Features
Epic first person tank warfare
Command the most powerful vehicle in the galaxy and obliterate legions of mechanized forces across huge sci-fi environments in an effort to the save the neon-drenched wastelands of a far-future Earth.
Load your Cobra with a wide range of devastating weapons and awesome power ups, then outflank and outwit your enemy to cut through legions of ground and air defences as you blast your way to an epic final showdown.
A limitless campaign
Experience a thrilling campaign with near-unlimited replayability in which dozens of environments, levels and mission types are blended together in a procedurally generated campaign map.
With each playthrough, you can also unlock more powerful tanks, explosive weapons, and special equipment to help you complete your mission. No two playthroughs will ever be the same!
Feel the battlefield with PlayStation®VR
Built from the ground up to utilise PlayStation®VR's unique 120hz reprojection technology, Battlezone delivers breathless intensity, a monumental sense of scale and unrivalled battlefield awareness. Feel your instincts respond to every threat as enemy swarms loom overhead and super-heated projectiles whistle past your ears! This is tank warfare, but like you've never seen before.
Game Details
Primary Format – Games – Playstation 4
Game Genre – Shooter
Rating – PG
Consumer Advice – Mild science fiction violence, VR and online interactivity
Game Developer – Rebellion
Game Publisher – Sony Computer Entertainment