Kid Zone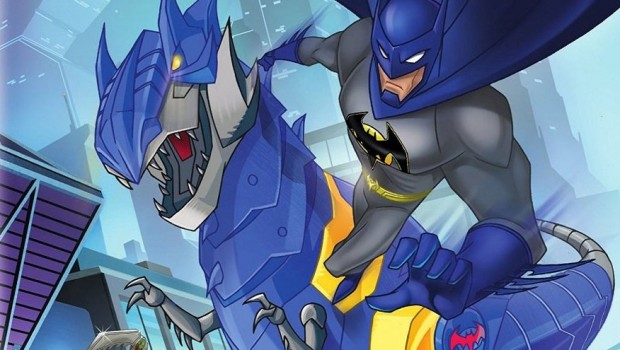 Published on November 4th, 2015 | by Chris O'Connor
Batman Unlimited Monster Mayhem DVD Review
Summary: Batman and a handful of his superfriends face off against Joker and a handful of his supervillains.
Batman has featured in many different mediums that include comics, television, movies and cartoons. Each iteration brings changes or alterations that make the version their own. For those familiar with the animated versions of Batman they will know that the voice cast has remained largely the same with Kevin Conrad as Batman and Mark Hamill as the Joker. However Batman Unlimited uses neither of these two well known voice talents… in fact the cast is comprised of much lesser known performers. Why do I mention that… well the overall feel of the show is kind of a "not quite".
To start, the universe of Batman Unlimited isn't our old familiar Gotham but rather one set sometime in the future where police cars now fly through the air and the city is (as noted in the making of) a cross between Bladerunner and Japan via Times Square. To be honest this isn't the Batman I like… I like my dark predominantly solo Batman… this is Batman meets "friends" and ends up feeling more like a marketing exercise.
If you think I'm being harsh there just wait till you get to the scene with Batman riding a T-Rex… yes that happens! I can only imagine that the school of thought that brings us those completely nonsensical action figures like Superman with a gun is the same school of thought that sees Batman's bike transforming into a wolf… yes that's right the Batbike becomes a wolf.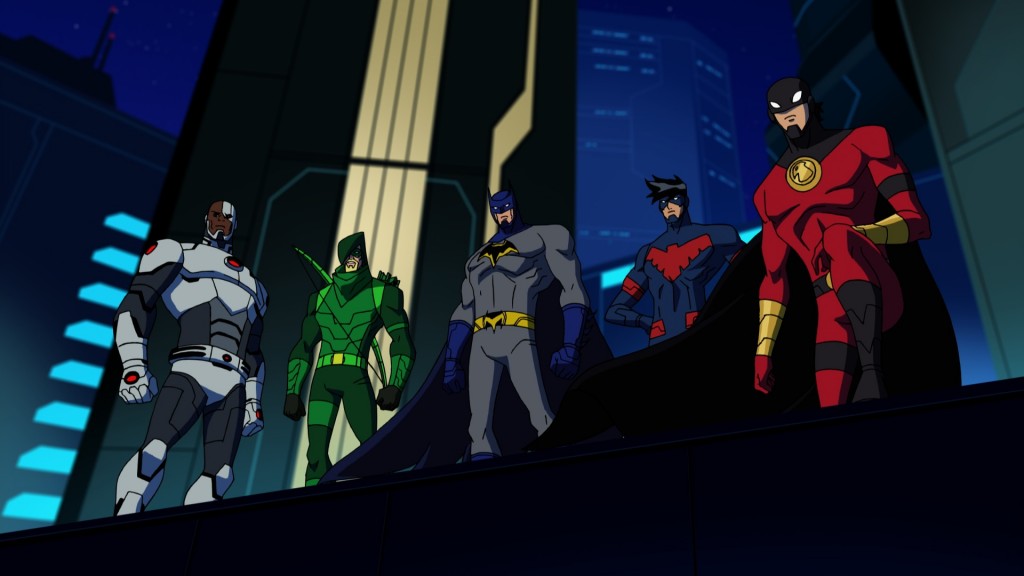 But I'm throwing a lot of my own personal biases into this. There is absolutely a market for this film… if you like to see more than one superhero at once… if you like multiple supervillains taking on your heroes, seemingly inescapable situations then this is likely right up your alley.
The movie opens with Solomon Grundy and Silver Banshee driving the streets of Gotham on Halloween causing mischief. After unsuccessfully apprehending them the caped crusader and his chums try to determine why these evildoers are out and about and what the big plan is. Before long we learn that the crown prince of crime, The Joker is behind it all and his latest plan to bring Gotham under his control is "digital laughter".
Given that the world of Batman Unlimited is even more connected via wires and wireless than our own world, this virus is set to bring the city to its knees unless The Joker gets his way. Cue Batman and pals chipping away at the clues until they uncover the grand plot and set out to stop the evil clown.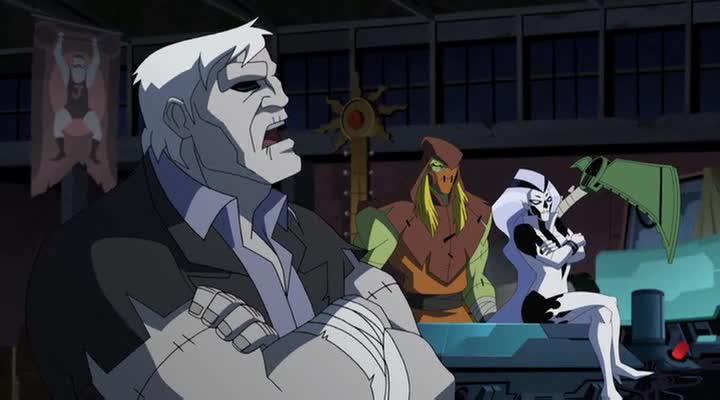 As mentioned, this isn't the Batman that I enjoy… but my nearly 11 year old step son said it was "pretty good" so I guess the target audience is probably going to approve.
If you felt revved up for more Batman after watching the feature there is an episode of Batman: The Brave and The Bold (Batman here is voiced by Deidrich Bader of the Drew Carey show fame). There are also a number of DC Nation Shorts, essentially two or so minute stories featuring some of the DC heroes in comical situations… they feel a lot like the sort of things that would screen before movies (presumably entertaining the members of the audience who didn't want to go and buy popcorn and drinks from the concession stand).
For those with a more technical mind though there is also a feature on the making of the cartoon and is quite interesting as it disects the creation of the Gotham of Batman Unlimited.
For lovers of the cartoon Batman (not necessarily the 90's Batman cartoon which was more "mature") this is probably right up your alley.
DVD Details
Film Genre – TV Animation
Label – Roadshow
Audio – English (Dobly Digital 5.1)
Subtitles – English
Running Time – 69
Aspect Ratio – 1.78:1
Region Coding – 4
TV Standard – PAL
Rating – PG
Year of Release – 2015
Primary Format – Movies/TV – DVD