Comics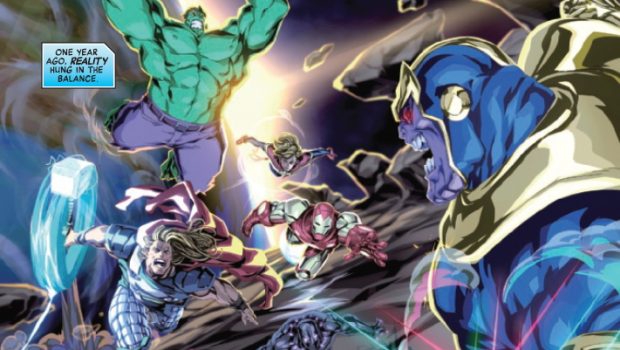 Published on August 15th, 2021 | by Tim Chuma
Avengers: Tech-on #1 (2021) Review
Summary: A bit too similar to Mech Strike and so soon after that story has started to wrap up.
3
Infinity Stones? Again!?
One year on from the Avengers dealing with Thanos a new threat arises in the form of the Red Skull who uses the dust left from the Infinity Stones to strip the Avengers of their powers. Luckily as Tony Stark's powers don't rely on any gifts except money he makes up some suits for the team. This is similar to the Mech Strike series but with a different villain and art style.
There does not seem to be as much jumping around as other series but then again it has also only just started. With Mech Strike I skipped one issue and all time and space had ended in the meantime.
This was alright I suppose but seems a bit too similar to an already existing series for it to really be worth reading. Mech Strike was at least different in that it had Thanos actually joining with the Avengers against a worse threat but I am not sure what they are going to do with this.
If you are a fan of the Avengers and have time and money to spend on this then go right ahead, everyone else maybe wait for something else to come along.
Comic details:
Writer: Jim Zub
Penciler: Jeffery Cruz
Publisher: Marvel
Published: August 11, 2021