Comics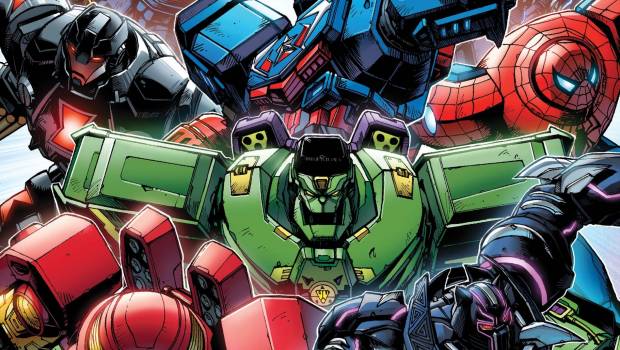 Published on February 7th, 2021 | by Tim Chuma
Avengers Mech Strike #1 (2021) Review
Summary: Not sure if this Avengers Transformers or Voltron? A fun new direction at least and worth a look. Should result in some fun merchandise.
4
And I'll form...the head!
When a biomechanical robot attacks not even the Hulk can stop it as it absorbs matter and energy so all their usual methods fail. Black Panther dives in to try and find a solution and finds something about the origin of the beat. Back at Avengers Mountain Tony Stark reveals he had a bunch of Avengers mech suits just lying around for just this situation.
While the Hulk Buster suit has already been seen in the movies, I had not heard of anything like this in the Avengers before. From what I have been told it is for more merchandising opportunities naturally and also it lets them go in other directions with the characters such as the Robotech and Voltron type stories a lot of the characters don't normally get as they do not have a big suit of armour.
The designs don't seem to be copying off any one design but do seem inspired by the Japanese Spiderman. I liked how they incorporated the features of each of the Avengers in the design so you could tell which each belonged to. It is rare to see Hulk in armour as he when he gets hit it only makes him angrier so he is always in pain.
Not sure where the beast comes from and what it is related to as there are a lot of things deep in the lore of the Marvel universe that you would not know about unless you have been reading it for a long time. They are only getting to the more in-depth areas in the Marvel Cinematic Universe these days as they had the whole Infinity Gauntlet timeline after 10 plus years.
If this will make it into any of the new movies I am not sure but it is fun enough for now and worth a look if you are into stories with mechs.
Comic details:
Writer: Jed Mackay
Penciler: Carlos Magno
Cover Artist: Kei Zama
Publisher: Marvel
Published: February 03, 2021