XBox One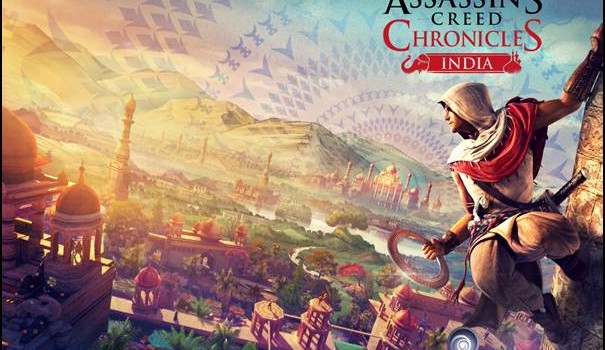 Published on January 17th, 2016 | by James Wright
Assassin's Creed Chronicles: India Review
Summary: Assassin's Creed Chronicles India is a 2.5 platformer that is all about subterfuge set in this wonderful franchise!
Developed by Climax Studios for Ubisoft, Assassin's Creed Chronicles: India is a faux 2.5 platformer that not only has parallels to the classic game Prince of Persia but it successfully takes the Assassin's Creed franchise and turns it into a sturdy arcade experience based on subterfuge. If the game sounds a little familiar, that's because Ubisoft released Assassin's Creed Chronicles: China last year as they continue exploring the franchise in this new format as you run, jump, climb, hide and kill plus some Parkour mechanics thrown into the mix.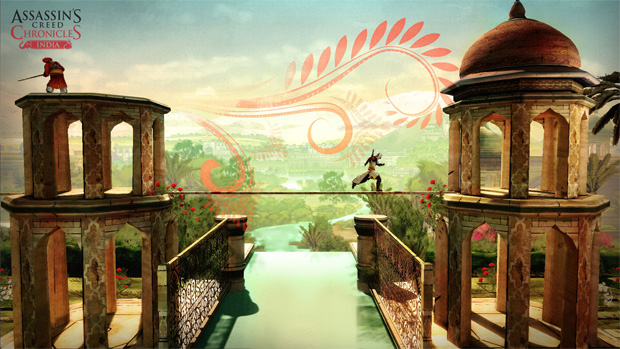 Available on PC, PS4 and XBox One (reviewed), Assassin's Creed Chronicles: India puts players in the shoes of the enigmatic Arbaaz Mir, an Assassin who gets caught up in the ancient war between the Assassins and Templars. It also doesn't help that he has stolen the legendary diamond Koh-i-Noor which is the Piece of the Eden and contains a great power within it. So while Arbaaz Mir navigates through the beautifully created environments of India 1841, players will engage in a variety of classic gaming mechanics like puzzle solving, combat and timing which really harkens back to Prince of Persia series.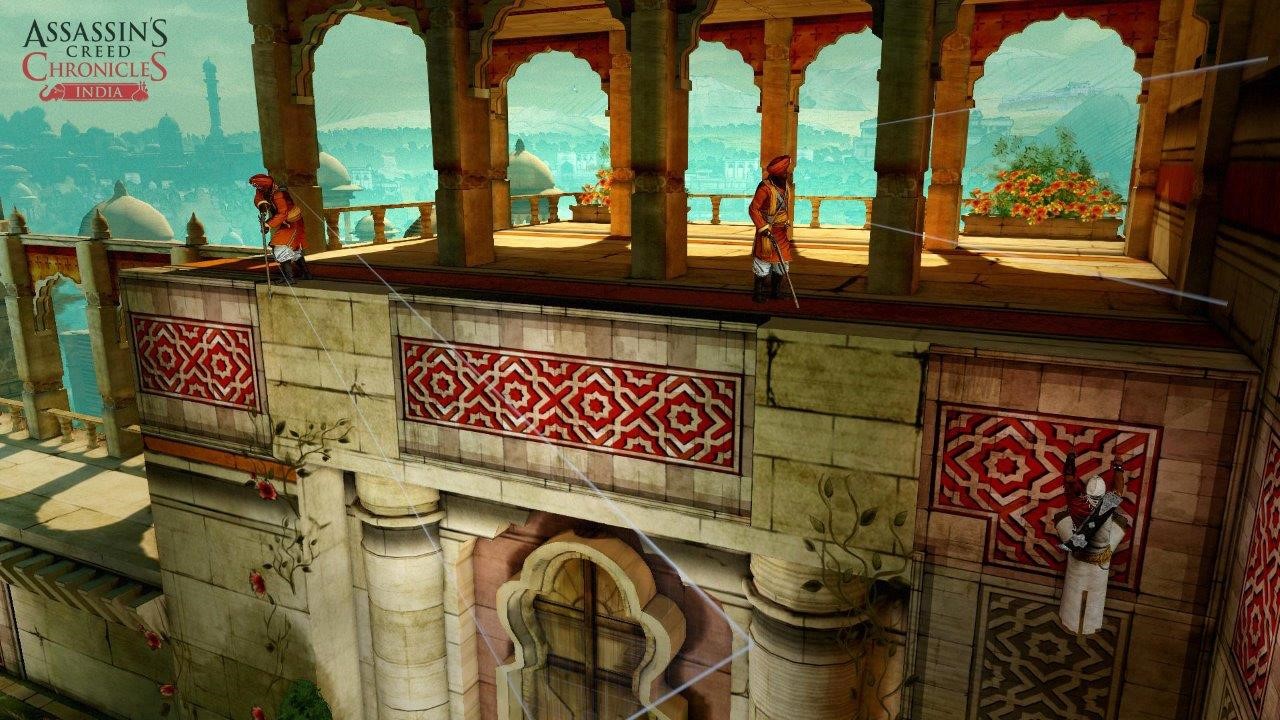 The story of Arbaaz Mir is interesting but don't expect a cinematic experience like the main games of this franchise which boast 3D worlds and nefarious villains. Nonetheless, it will should hold your interest as you explore this rich game that boasts some truly stunning backgrounds. The backgrounds of this game look like stylised paintings which really channel the Indian theme, particularly with the earthy colour palette with pops of vibrancy. Assassin's Creed Chronicles: India also includes some good use of 2.5D tricks to make the game more dynamic and challenging for the player, especially with the combat and puzzles. Like all good Assassin's creed games, you are given assassination missions to help spice things up, not to mention stealth takedowns.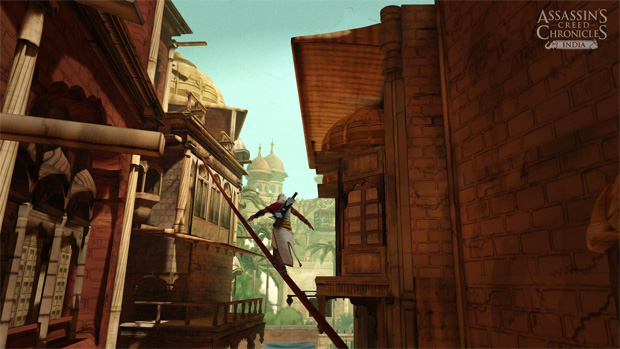 Although combat plays a part of the game, using guile and stealth is definitely the preferred option as you sneak past enemies or whistle to distract them or even drop a smoke bomb. In order to avoid guards, the game does assist in where they are looking that helps you sneak past them. Combat is a little limited but it is a fun diversion as you move from point A to B as you use your weapons and hand to hand combat to dispatch your enemies. However unlike Prince of Persia, combat takes a back seat so when you do get discovered, it's generally restart from the last checkpoint which are quite generous. The game even allows you to grapple and reach precarious heights that definitely parallels the heart of this series and my only gripe with the level design is that it does become a little repetitive but thankfully the graphics and gameplay is entertaining enough to draw you in.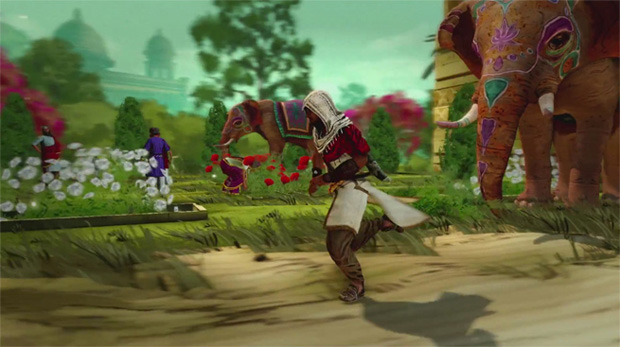 Final Thoughts?
If you enjoyed Assassin's Creed Chronicles: China and hankering for more of the same, then India definitely delivers on that level and if you missed the previous game but enjoy some classic platforming with a next-gen twist, this is definitely a title you should check out. The gameplay is sturdy, the graphics mirror painted art and audio create an enjoyable adventure (albeit short) through another part of the Assassin's Creed franchise. In terms of replay value and once you've completed the main game, the title does give the player more challenging modes to complete the game again and fine-tune your assassin skills.
Game Details

Title: Assassin's Creed Chronicles: India
Formats: PC, PS4, Xbox One
Developer: Climax Studios
Publisher: Ubisoft
Release Date: January 12, 2016