Blu-ray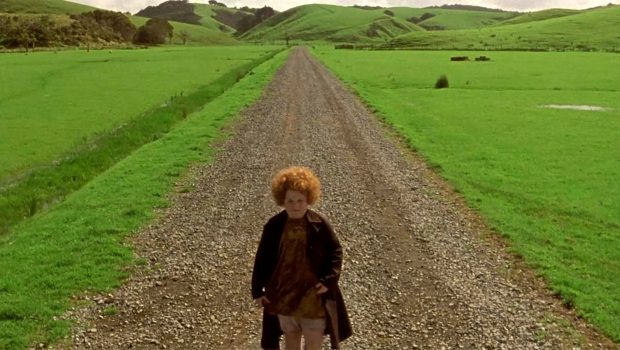 Published on March 20th, 2019 | by Natalie Salvo
An Angel At My Table Blu-ray Review
Summary: This is a slow-burning and sprawling epic about New Zealand's most well-known author. Fans of Janet Frame will enjoy this look inside her private universe.
There are a lot of films about writers and their lives. Consider: "Capote," "Salinger," "The Man Who Invented Christmas" and more. "An Angel At My Table" fits into this tradition. It's a biopic devoted to New Zealand's most famous author, Janet Frame. This bio-pic is a very detailed and slow-burning account of her life.
This film is directed by Jane Campion ("The Piano"). It was actually a three-episode, mini-series that focused on Frame at different ages. The first instalment sees Frame as a pudgy, Annie-lookalike (Jessie Mune) getting into all sorts of scrapes at home and at school during the 1920s. From an early age, Frame learned that she was a girl who never fit in. This creature grows up to be a gawky teenager (Alexia Keogh). She was a wallflower who decided to become a teacher. But her imagination always got the better of her and she realised she wanted to be a writer and a poet.
As an adult, Frame (Kerry Fox) grapples with mental illness and electroshock therapy. She travels abroad for the very first time and has her first romance. All the time, she is shaped by her earlier, formative experiences living in poverty and in a close-knit family. Tragedy is a common theme in her story, especially when Frame witnesses the accidental drowning of her dear sister.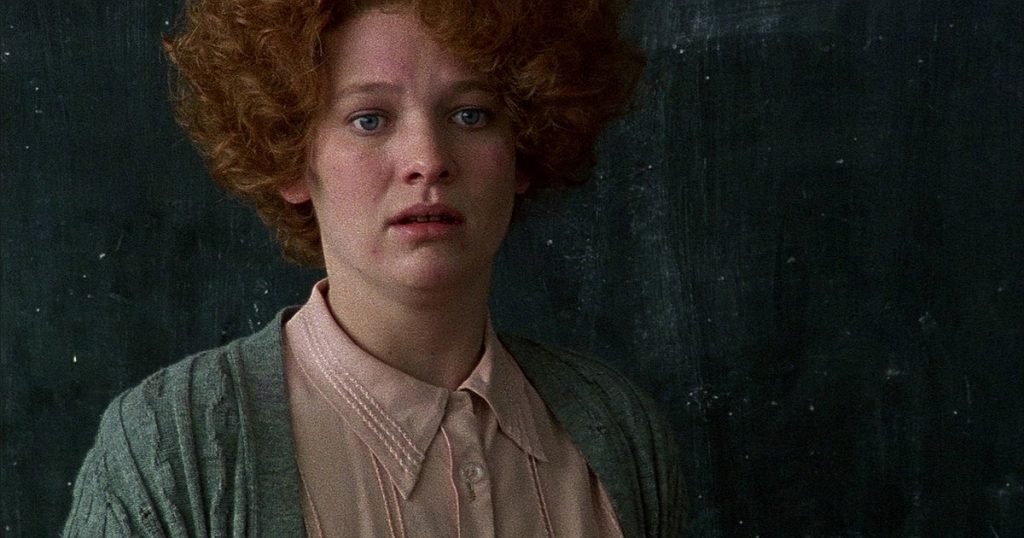 The three actresses do an excellent job of playing this tormented artist at various stages of her life. They adopt similar mannerisms and eccentricities, which is great. It can be intriguing at times, but there are moments when things feel a tad too banal and slow-burning. While the soundtrack by Don McGlashan is vibrant, sometimes things feel far too naturalistic to be entertaining.
You get the sense that the most fascinating aspects of Frame's personality are what is going on in her mind. This is also something that doesn't necessarily translate well onto the big screen. The film's scriptwriter, Laura Jones, tries to be faithful to Frame's autobiographies AKA the source material. But this story is ultimately one about a shy and quiet girl, which means it can be a very gentle and straightforward affair.
The Blu-ray includes some excellent bonus material. There is an audio commentary with Campion, Fox and the film's Director of Photography, Stuart Dryburgh. There is also a featurette, deleted scenes and a trailer. Fans of Frame's will delight in an audio interview with the late author. At times this is more enlightening about the writer's life than this three-hour film.
"An Angel At My Table" is an emotional, coming-of-age drama. It shows how a young girl blossomed into a teenager and eventually a writer worth her stripes. While this makes for an epic portrait, there are moments where this love letter to an eccentric is too tedious and doesn't feel quite write.
Blu-ray Details
Director – Jane Campion
Actors – Kerry Fox
Film Genre – Drama
Label – Umbrella Entertainment
Audio – English (DTS-HD 2.0)
Subtitles – English
Running Time – 158
Aspect ratio – 1.78:1
Region Coding – B (Blu-Ray)
TV Standard – HD
Rating – M
Consumer Advice – Occasional coarse language, Adult concepts
Year of Release – 1990
Primary Format – Movies/TV – Blu-Ray