Family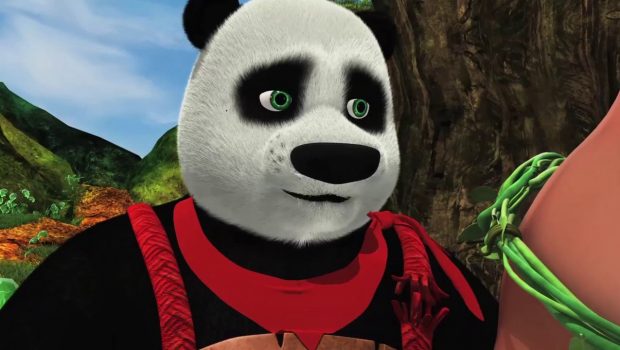 Published on June 8th, 2016 | by Admin
The Adventures of Panda Warrior … coming home soon!
The Adventures of Panda Warrior will be available to own on DVD & Digital from June 16, 2016.
Starring the familiar voices of ROB SCHNEIDER (Wings: Sky Force Heroes, Shelby), NORM MACDONALD (The Seventh Dwarf, Vampire Dog), HAYLIE DUFF (In Search Of Santa, Napoleon Dynamite) and TOM KENNY (Spongebob Squarepants, Adventure Time), comes the family animated movie, The Adventures of Panda Warrior.
Patrick (Schneider), a peaceful soldier from Ancient China has his world turned upside down when he's magically transported to Merryland and transformed into a panda. To free himself, and the once peaceful land from the tyranny of the evil nine-headed snake, Patrick joins forces with GoGo, the daring goat (Duff), and king Leo the courageous lion (MacDonald). The freedom fighters stop at nothing to restore peace, proving that with dedication and teamwork, you can achieve anything.
With a pack of loveable characters, get ready to join them on a journey like no other. A courageous hero is born in The Adventures Of Panda Warrior.